Although the recently launched Nexus 5 smartphone will be the first device to feature the latest version of Android (we're on 4.4 or 'KitKat' now) Google's mobile OS will soon be rolling out to other Android devices.
The thirty-second briefing is that there have been slight visual tweaks, but the main changes emphasise better performance on low-end device and more extensive integration of Google services, essentially offering more contextual information from a wider range of sources.
See below for a more detailed run-down:
Smoother visuals
The visual changes to KitKat aren't anywhere near as drastic as the leap from iOS 6 to iOS 7 but there's still a range of nice updates for 4.4.
The status and notification bars are now translucent, giving the appearance of a bigger screen; Google have tweaked their in-house font (Roboto) to look lighter and cleaner; and there are new animations when opening up the app drawer and flipping back to the homescreen.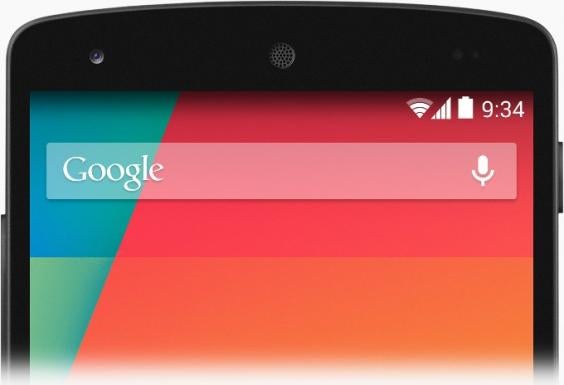 Better performance on low-spec hardware
Google are promising that KitKat will run "fast, smooth, and responsively" on devices with as little as 512MB of RAM, a move certainly intended to increase the OS's usability amongst developing markets.
Early hands-on reports are saying that the whole system feels incredibly fluid, with the app-switcher UI also being noticeable improved. However, as all of these hands-ons have been with Nexus 5 handsets fresh out the box, any lag at all would have been very surprising. We'll have to see how Android performs in the wild to really evaluate these changes.
Integrated Google features
Google has made it much easier to get to Google Now – the search giant's digital assistant slash Siri-alternative. You can launch voice searches directly from the homescreen just by saying "Ok Google", or you can swipe from the left to give you contextual information such as nearby restaurants, directions and the like.
Google Hangouts has replaced the default messaging app (though this can be changed) with the Google+ integrated service now funnelling all your SMS messages through its layout, as well as voice and video calls: Google are effectively making a move on OTT apps like WhatsApp and BBM.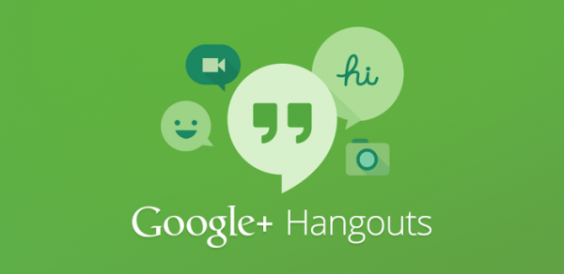 Search has also improved, and now trawls results from your phone and the internet at the same time (something that Microsoft also introduced with Bing in Windows 8.1). So if you're searching for a particular track the first result might not be a YouTube video of the song, but where that song appears in your music streaming apps.
Low power sensors
In a development that seems similar to Apple's introduction of the M7 motion co-processor (a chip in the new iPhones that passively monitors motion sensors whilst using less battery) KitKat increases Android's support for hardware that tracks your phone's movement.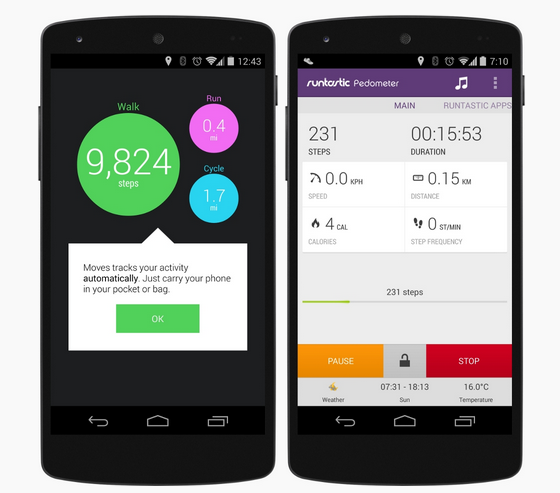 "Sensor batching is ideal for low-power, long-running use-cases such as fitness, location tracking, monitoring, and more," says Google. "It can make your app more efficient and it lets you track sensor events continuously — even while the screen is off and the system is asleep."
Printing over the cloud
'Google Cloud Print' now allows Android users to send files and documents to printers over Wi-Fi or using HP's ePrint service. Print-enabled apps can discover local printers, change paper sizes, select which pages to print and all the rest, with .pdf supported as the default file type.
A full run-down from Google at the new changes can be read here.
Reuse content