The upcoming Apple Watch has been spotted on the wrists of people around Apple's headquarters in California. They've also been spotted being worn by the fashion elite that are expected to be central to Apple's marketing campaign for the watch.
Hundreds of Apple employees are wearing the watch to test it ahead of release in April, according to a report by Macrumors. The testing allows the company to get rid of last minute problems or bugs, and isn't rare — an iPhone 4 that was accidentally left in a bar was bought and leaked by Gizmodo in 2010.
But the watches appear to be in testing without the camouflage that is usually used to hide them from view. iPhones are usually put into cases that make them look like previous versions when they are being tested out, but the watches have been spotted by members of the public around Apple's headquarters in Cupertino.
Apple watch spotted in the marina #AppleWatch pic.twitter.com/EacXtu8SNU

— RaceJohnson (@RaceJohnson) January 24, 2015
My friend says he spotted an Apple Watch in the wild here in SF. Best pic he could get. Think it's legit? pic.twitter.com/z2aB9CEF5c

— Casey Newton (@CaseyNewton) February 1, 2015
Some of the pictures spotted by Business Insider are from as long ago as the beginning of November 2014, indicating that the watches have been in testing for some time.
Apple Watch spotted at Cafe Milano in Berkeley and in looks great in real life. pic.twitter.com/EB2DNVZeP7

— Anthony Barrs (@ajbarrs) November 13, 2014
As Macrumors notes, one of the watches was spotted in the wild by VentureBeat's Mark Sullivan. He wrote a blog post after watching one man, apparently an Apple employee, use the device on the train to work.
"I want one, and I didn't even really see much of what the thing could do," he wrote in an in-depth account of his experience of seeing one. "I got the distinct impression that the Watch has already become integrated into the daily life of this user.
"I could see it as a powerful personal assistant that's always just an arm's lift away to help you make sense of the minutiae of daily life: the schedules and reminders and appointments and social media and everything else we all have to process every minute of every day."
The watch has also been seen on the arms of fashion people, too.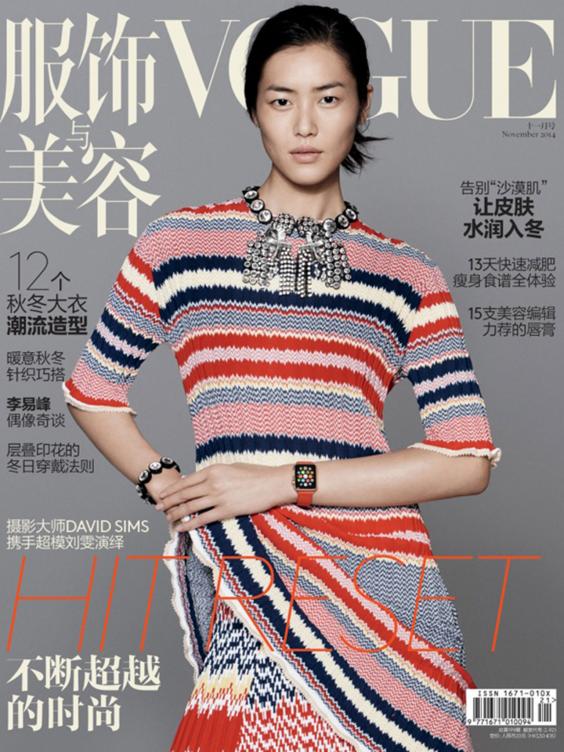 Vogue's Suzy Menkes posted a picture of the watch on the arm of somebody wearing a pink jumper last month. While she didn't say who was wearing the watch, it appears to be on the arm of Marc Newson, the designer who joined Apple late last year.
Menkes gave a mixed review of the watch in a piece written shortly after the launch of the watch.
"From a fashion point of view, the external aesthetic seemed neutral: neither super-stylish nor repellent," she wrote in Vogue. "I would imagine that geeks would love it more than aesthetes."
Reuse content