Apple has revealed a heap more details on the Apple Watch at a launch in San Francisco, with the customisable timepiece set to arrive on 24 April, 2015.
It will come in three varieties, ranging from the cheapest 'Sport' watch at $349 to a limited number, super luxury 'Edition' which will cost up to $17,000 (UK prices below).
Apple Watch has a battery life of 18 hours, charges using a magnetic medal and keeps time to within 50 milliseconds.
It will be available on Friday, April 24 to customers in Australia, Canada, China, France, Germany, Hong Kong, Japan, the UK and the US.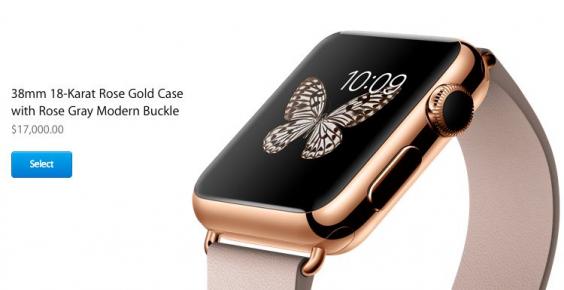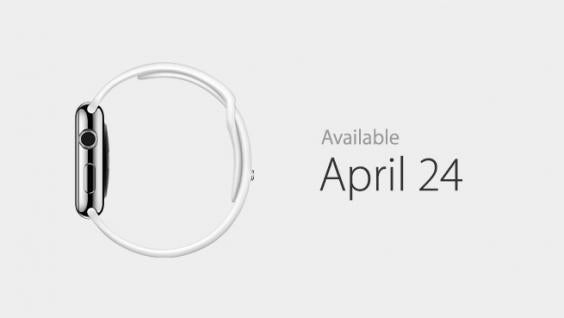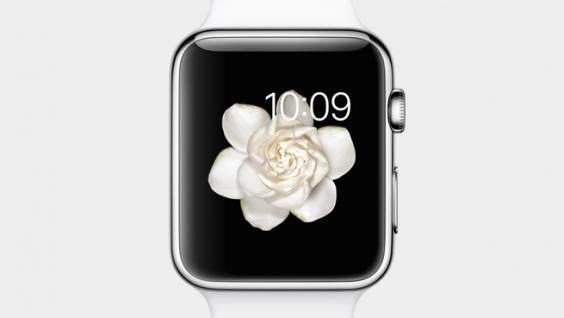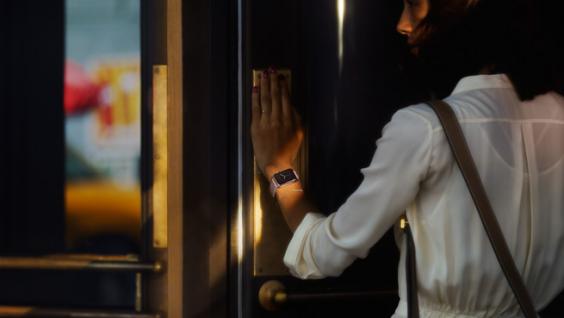 A host of new technologies are hardwired into it, including a 'Digital Crown' which allows you to scroll, zoom and navigate without obstructing the display, 'Force Touch', (also on the new Macbook unveiled at the launch)  which senses the difference between a tap and a press, providing new ways to control the device, and 'Taptic Engine', which discreetly delivers a gentle tap on your wrist whenever you receive a notification or message instead of a sound.
A host of apps that are on iPhone will move over to the Watch, including Siri, Uber, Instagram, Twitter, Shazam, Nike+, Photos, Apple Pay (US only) and text and voice messages, along with extensive health & fitness functions.
It will come in two different sizes - 38mm and 42mm - in three different collections - Apple Watch Sport (made with lightweight aluminium), Apple Watch (the standard option) and Apple Watch Edition (case crafted from custom rose or yellow 18-carat gold alloys, link bracelet, Retina display and gold clasp).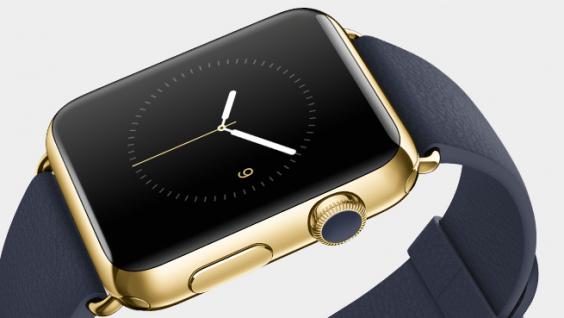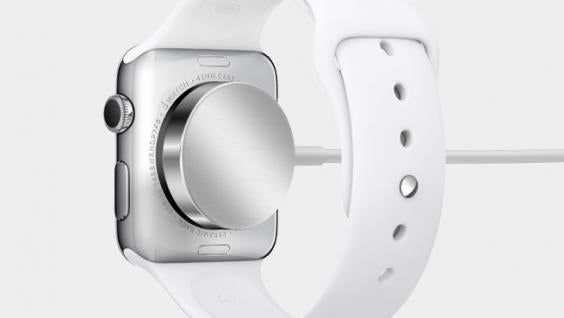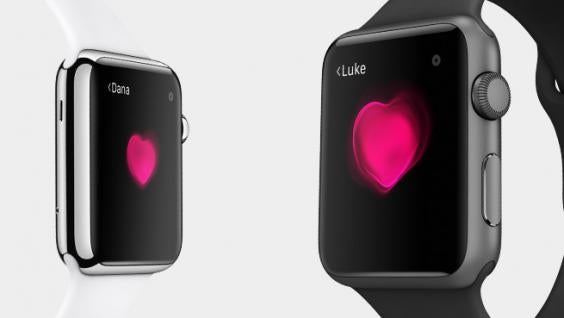 Pricing
Apple Watch Sport - £299 and £339
Apple Watch - £479 to £949
Apple Watch Edition - Starting at £8,000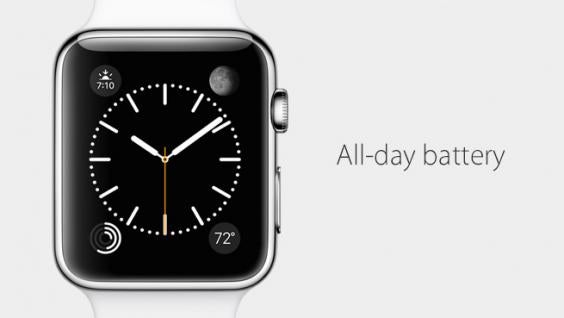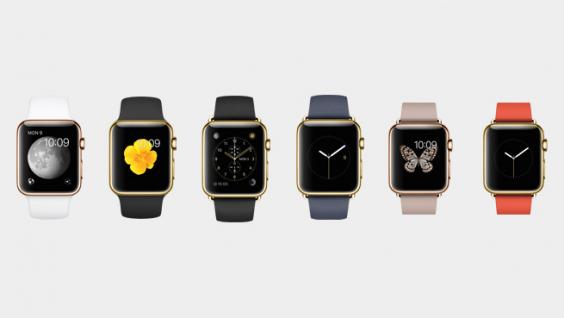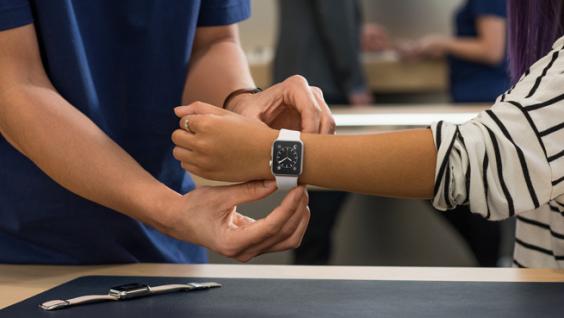 Pre-orders for the watch will begin on 10 April, along with try-it-on preview appointments at retail stores.
While the new Macbook costs up to £1,299, the Watch Edition is the first time Apple has dipped into the super luxury market, putting the emphasis on fashion and providing a choice it hopes will rival existing fancy timepieces in the style stakes.
"Apple Watch begins a new chapter in the way we relate to technology and we think our customers are going to love it," said Tim Cook, Apple's CEO. "We can't wait for people to start wearing Apple Watch to easily access information that matters, to interact with the world, and to live a better day by being more aware of their daily activity than ever before."
Jony Ive, Apple's senior vice president of Design, added: "Conceived, designed and developed as a singular product, Apple Watch merges hardware and software like never before."
"In Apple Watch, we've created three beautifully curated collections with a software architecture that together enable unparalleled personalisation in a wearable device."
Reuse content