Mark Zuckerberg recently said that in Facebook's second decade he hopes to connect the two-thirds of the world's population that doesn't yet have access to the internet, but a new app is busy trying to disconnect the third that does.
Billed as 'incognito mode for real life', Cloak allows users to geo-locate their contacts so that they can more easily avoid them.
A backlash to the ubiquity of social media, the app makes use of all the various tagging data, be it Foursquare check-ins, Tinder swipes, tweets or Facebook and Instagram posts.
Here's what it offers:
- A map of your contacts by most recent check-ins
- A list of them by distance
- A search function to help you find particular avoidables (be they exes or irksome colleagues)
- Alerts that tell you when they're within a preset radius of your location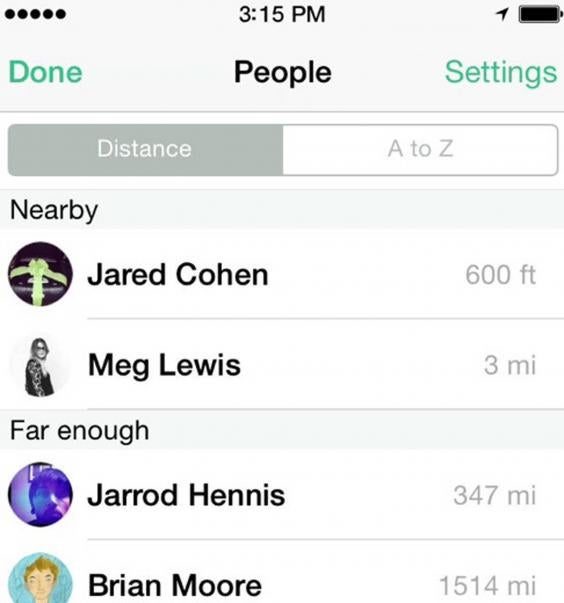 Coming from the makers of Hate With Friends, which allows you and a Facebook friend to discover whether you mutually dislike each other, Cloak is clearly a little tongue-in-cheek, but as concerns of the over-saturation of social media and privacy issues grow, don't be surprised if there are more subtle versions of these services on the way.
"Personally, I think we've seen the crest of the big social network," creator Chris Baker told the Washington Post. "Things like Twitter and Facebook are packed elevators where we're all crammed in together … I think anti-social stuff is on the rise. You'll be seeing more and more of these types of projects."
Reuse content