A sophisticated new phishing technique that composes convincing emails by analysing and mimicking past messages and attachments has been discovered by security experts. 
Discovered by Mark Maunder, the CEO of WordPress security plugin Wordfence, the attack first sees the hacker send an email appearing to contain a PDF with a familiar file name.
That PDF, however, is actually a cleverly disguised image that, when clicked, launches a new tab that looks like this: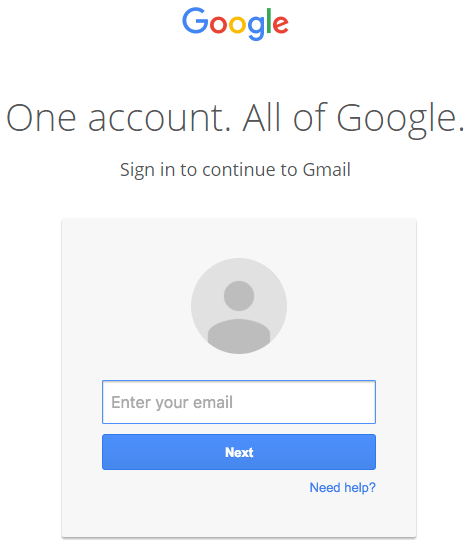 It's the Gmail sign-in page, right? Not quite. A closer look at the address bar will show you that all is not quite as it seems:

Unfortunately, the attack's imitation of the Gmail sign-in page is so convincing that many users will automatically enter their login details, simultaneously surrendering them to the hackers, who can proceed to steal your data and use one of your past messages to compromise another round of Gmail users.
In an example described by a commenter on Hacker News, the hackers emailed a link disguised as an athletics practice schedule from one member of the team to the others. 
"The attackers log in to your account immediately once they get the credentials, and they use one of your actual attachments, along with one of your actual subject lines, and send it to people in your contact list," added the commenter.
Google Doodles
Google Doodles
1/44 Google Doodle celebrating St. Patrick's Day

Google Doodle celebrating St. Patrick's Day

Google

2/44 Google Doodle celebrating Holi Festival

Google Doodle celebrating Holi Festival

Google

3/44 Google Doodle celebrating St. David's Day

Google Doodle celebrating St. David's Day

Google

4/44 Abdul Sattar Edhi

Google Doodle of Abdul Sattar Edhi on February 28 2017

Google

5/44 Seven earth-sized exoplanets discovered

Google Doodle celebrates Nasa's discovery of seven earth-sized exoplanets in new solar system

Google

6/44 Bessie Coleman

Google Doodle honours the first African American woman to get an international pilot licence on her 125th birthday

Google

7/44 Caroling

Google Doodle celebrates Christmas caroling

Google

8/44

Today's Google Doodle features activist Steve Biko

Google

9/44 Walter Cronkite

Google celebrates Walter Cronkite's 100th birthday

10/44 Ladislao José Biro

Google celebrates Ladislao José Biro 117th birthday

11/44 Google

Google celebrates its 18th birthday

12/44 The history of tea in Britain

Google celebrates the 385th anniversary of tea in the UK

13/44 Autumnal equinox 2016

Google marks the start of fall

14/44 Paralympics 2016

Google marks the start of the Paralympic Games 2016

15/44 Nettie Stevens

Google celebrates Nettie Stevens 155th birthday

16/44 Father's Day 2016

Google celebrates Father's Day

17/44 Elizabeth Garrett Anderson

Google celebrates Elizabeth Garrett Anderson 180th birthday

18/44 Earth Day 2016

Google celebrates Earth Day

19/44 Ravi Shankar

Google marks Pandit Ravi Shankar's 96th birthday

20/44 Olympic Games in 1896

Google are celebrates the 120th anniversary of the modern Olympic Games in 1896

21/44 World Twenty20 final

Google celebrates the 2016 World Twenty20 cricket final between the West Indies and England with a doodle

Google

22/44 William Morris

Google celebrates William Morris' 182 birthday with a doodle showcasing his most famous designs

Google

23/44 St Patrick's Day 2016

Googlle celebrates St Patrick's Day on 17 March

24/44 Caroline Herschel

Google marks Caroline Herschel's 266th birthday

Google

25/44 Clara Rockmore

Google celebrates Clara Rockmore's 105th birthday

26/44 International Women's Day 2016

#OneDayIWill video marks International Woman's Day on 8 March

27/44 St David's Day 2016

Google marks St David's Day

Google

28/44 Leap Year 2016

Google celebrates Leap Day on 28 February 2

Google

29/44 Lantern Festival 2016

Google celebrates the last day of the Chinese New Year celebrations with a doodle of the Lantern Festival

Google

30/44 Stethoscope Inventor, René Laennec

Google celebrate's René Laennec's 235th birthday

31/44 Valentine's Day 2016

Google celebrates Valentine's Day with a romantic Doodle

32/44 Dmitri Mendeleev

Google celebrate Dmitri Mendeleev's 182nd birthday

33/44 "The televisor" demonstartion

Google Doodle celebrates 90 years since the first demonstration of television or "the televisor" to the public

34/44 Professor Scoville

Google marks Professor Scoville's 151st birthday

35/44 Sophie Taeuber-Arp

Google marks Sophie Taeuber-Arp's 127th birthday

36/44 Charles Perrault

Google celebrates author Charles Perrault's 388th birthday

37/44 Mountain of Butterflies discovery

Google celebrates the 41st anniversary of the discovery of the Mountain of Butterflies

38/44 Winter Solstice 2015

Google celebrate the Winter Solstice

39/44 St Andrew's Day 2015

Google marks St Andrew's Day with doodle featuring Scotland's flag and Loch Ness monster

40/44 41st anniversary of the discovery of 'Lucy'

Google marks the 41st anniversary of the discovery of 'Lucy', the name given to a collection of fossilised bones that once made up the skeleton of a hominid from the Australopithecus afarensis species, who lived in Ethiopia 3.2 million years ago

41/44 George Boole

Google marks George Boole's 200th birthday

42/44 Halloween 2015

Google celebrates Halloween using an interactive doodle game "Global Candy Cup"

43/44 Prague Astronomical Clock

Google celebrates the 605th anniversary of the Prague Astronomical Clock, one of the oldest functioning timepieces in the world

44/44 Autumnal Equinox 2015

Google marks the autumnal equinox on 23 September
Impressive as the attack is, there are ways to protect yourself.
The most obvious giveaway is that the legitimate Gmail sign-in page's URL begins with a lock symbol and 'https://' highlighted in green, not 'data:text/html,https://'. However, if you hit the address bar, you'll also see that the fake page's URL is actually incredibly long, with a white space sneakily hiding the majority of the text from view.
Maunder also recommends enabling two-factor authorisation on Gmail, which you can do here. 
"We're aware of this issue and continue to strengthen our defenses against it," Google said in a statement after this article was published.
"We help protect users from phishing attacks in a variety of ways, including: machine learning based detection of phishing messages, Safe Browsing warnings that notify users of dangerous links in emails and browsers, preventing suspicious account sign-ins, and more. Users can also activate two-step verification for additional account protection."