A prolific Twitter user and podcaster who has spent years infuriating religious zealots by publicly challenging their dogmatic views – and correcting their spelling mistakes – is celebrating after striking a blow for free speech.
The Godless Spellchecker account has been repeatedly suspended from Twitter for what was described as the "targeted abuse or harassment" of other users. But to its 50,000 followers, its polite and pithy interventions amount to little more than an injection of reason and logic into the social media site's often inflamed religious debate.
On Saturday its owner, a 30-year-old office worker from Manchester called Stephen, received a message informing him that his account had been suspended again – this time permanently. In an open letter to Twitter, published on his blog, he suggested that the site's complaints system was "being abused in order to silence dissenting voices or genuine civil criticism".
Stephen, who requested to remain anonymous, told The Independent he suspected that prominent Twitter users whose religious views he had publicly challenged were trying to silence his account by repeatedly reporting him. While he said he saw the need for a complaints system, he felt the site's unthinking suspension of users who attracted controversy was "flawed".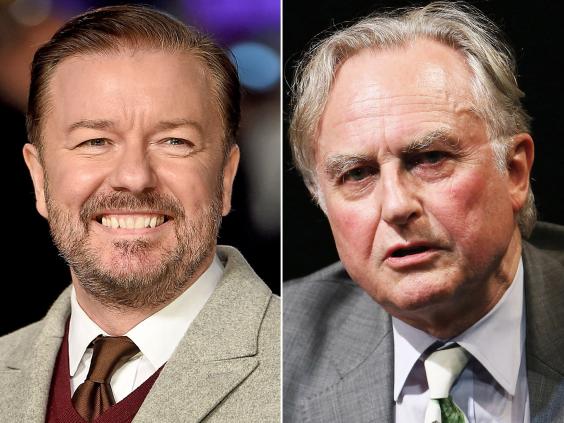 "I don't think Twitter is anti-free speech. I just think it's unaware that its systems are being abused by who people who are; people who conflate criticism with abuse and will try to close it down at all costs rather than address it," he said. Stephen decided to set up the Godless Spellchecker account two years ago to challenge the "overwhelmingly negative and pretty hateful" debate around atheism on the internet. He said he started correcting people's spelling of the word atheist as a "gimmick" to make a more serious point.
"It wasn't really about the spelling – I'd always deal with the hateful message they'd made, or some anti-scientific claim, but never with abuse, swear words or name-calling," he said. "I wanted to shine a light on some of the bad arguments and bigotry." His popular podcast has featured high-profile atheist guests including Sam Harris and Alom Shaha.
After Stephen's online exile was condemned by high-profile supporters such as Professor Richard Dawkins, the Godless Spellchecker account was reinstated yesterday.
A spokesman for Twitter said it did not comment on individual accounts "for privacy and security reasons".
Reuse content