We all know that Instagram, Facebook and Twitter, probably in that descending order, are all really about self-aggrandisement and posturing.
Be it pictures of champagne bottles half-submerged in snowy mountaintops or check-ins at exotic locations, people are mostly just bragging, whilst trying to pass it off as a simple 'update' for their friends.
Judg hopes to change that, freely admitting that it is all about social competition.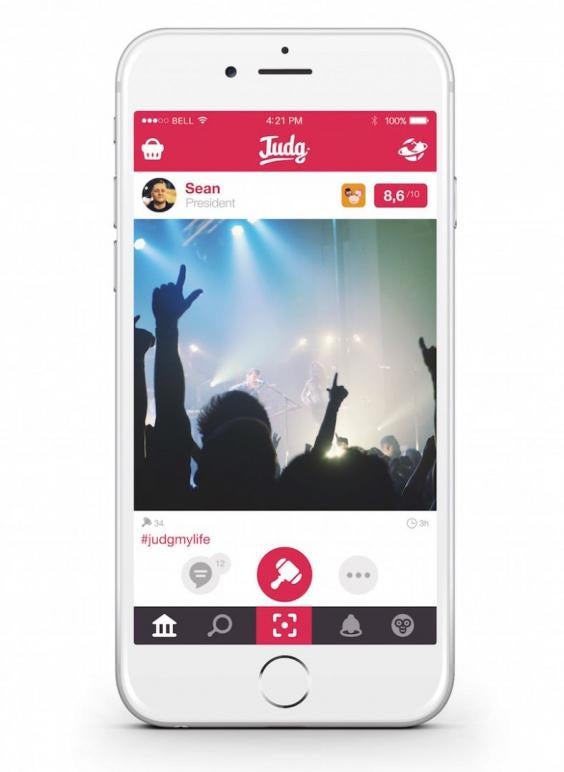 "Yes," the app declares. "You are here to jockey for likes, upvotes, comments…"
The feed looks a lot like any other, except instead of a retweet, Like or heart button you have a gavel, which allows users to grade the post out of 10 – not anonymously either.
Posters who routinely receive high grades will climb a ladder, earning different avatars from newbie to rockstar.
On the surface this might sound horrifically shallow, but you have to admire its honesty. At least here it is obvious people are trying to share the highlights of their life, rather than pretending they are everyday.
"The good thing on Judg is, because of the grade and the possibility to receive a bad grade, people are only posting their best pictures," Judg co-founder Amaury De Buyser told Konbini. "Already now, people are leaving Facebook because there's a lot of rubbish on their feed."
Reuse content