Users of older Kindle e-readers are being told to update their devices as soon as possible or face being locked out from the internet.
The latest "critical" software update for the Kindle needs to be installed by 22 March.
If users don't update in time, they'll get an error message when they switch their devices on and will be unable to connect to the internet, preventing them from syncing their Kindles or downloading any new books.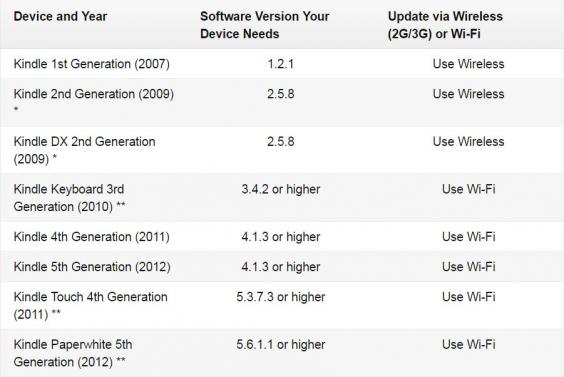 The update applies to the 2012 Kindle Paperwhite and all previous versions, so if your Kindle is more than four years old, you'll have to update it quickly.
It's not the end of the world if you don't manage to update it by the deadline - it just means you'll have to go through the comparatively arduous process of downloading the update from Amazon's website to a PC and installing it to the Kindle via USB.
It's much easier simply to update it over WiFi, but you don't have long left.
To install the update, go to the Kindle home screen, go to the Menu and select 'Sync and Check for Items' - it'll then update when the device goes to sleep.