LG has unveiled its new flagship phone — two weeks before it was supposed to, after a website slip-up.
The phone is set to have a proper release on April 28, but accidentally made a microsite devoted to the phone live. That means that people were able to get an advance view of the phone, including information on its specs and size as well as renders of what it will look like.
The site revealed that the phone will come with a removable back cover and swappable cases, including ones made of leather. The site showed a range of leather cases — six, including those in light blue and a mustard yellow — as well as more traditional plastic ones.
The different choices represent an unusual strategy for LG, whose competitors have tended to move away from offering customisable options and instead give customers a choice of only two or three permanent colours.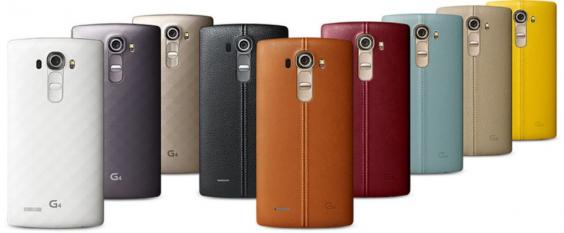 It will also have a 16-megapixel camera and a battery far more powerful than that in an iPhone.
The leaked site didn't reveal many of the phone's features, and nothing about its software.
The site was discovered by Evan Blass, a technology blogger who searches for such leaks. It's since been removed.
Reuse content