Martin Luther King Jr Day, in memory of the black civil rights activist, has been marked with a Google Doogle on the search engine's home page in the US.
The leader of the movement, who was famous for his inspiring "I have a dream" speech, was assassinated 47 years ago on 4 April 1968 in Memphis, Tennessee.
A day to tribute his tireless work in fighting for equal federal and state rights for black people in the United States is observed on the third Monday in January every year.
The Google Doodle art was created by Ekua Holmes and depicts King in the middle linking arms with fellow campaigners. The civil rights movement is also dramatised in the 2014 film Selma, which is nominated for an Oscar for "Best Picture".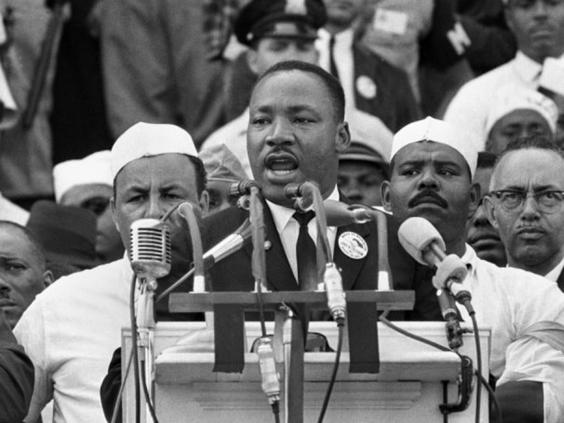 A campaign for a holiday to mark his birthday was held soon after his death and it was not until 1983 that the request was signed into law.
The day usually falls near to King's birthday, which is on 15 January.
Reuse content