A new update for Microsoft's mobile operating system has prepped the system for greater compatibility with larger, phablet-style smartphones.
Windows Phone 8 Update 3 will add a third column of 'live tiles' to the home screen to take advantage of the 5- and 6-inch, 1080p displays expected to feature on Nokia phones out later this year.
The update will also add support for quad-core processors (currently Windows Phone only supports dual-core chips) and is expected to be released by operators over the next couple of months.
Windows Phone's fortunes have been on the rise recently, with sales figures from the three months leading up to August showing that OS taking a 9.2 per cent share of the five major European markets, and in the UK this figure was 12 per cent.
This growth has been driven primarily by low to mid-range devices, but the update seems to confirm Microsoft's plan to expand more into the Asian-Pacific reigon where phablet devices are immensely popular. 
Sales of the larger-screened devices rose 620 per cent from 2012 to 2013, with Samsung's diversified range of handsets (including their flagship phablet, the Galaxy Note) leading the charge.
However, the update is not all phablet-centric and comes with a host of minor touches that users have been requesting for a while. There's the option for custom ringtones and text alerts for contacts; improved multi-tasking with an app-switcher that allows users to quickly exit programs; and a rotation-lock to keep phones either horizontal or vertical when flipped around.
Other updates tackle improved accessibility, including a new Driving mode that limits what notifications you get and from who (ie, it'll block a call from work, but let you know if your spouse is trying to get in touch) and a suite of options designed to help blind and visually-impaired users with the OS.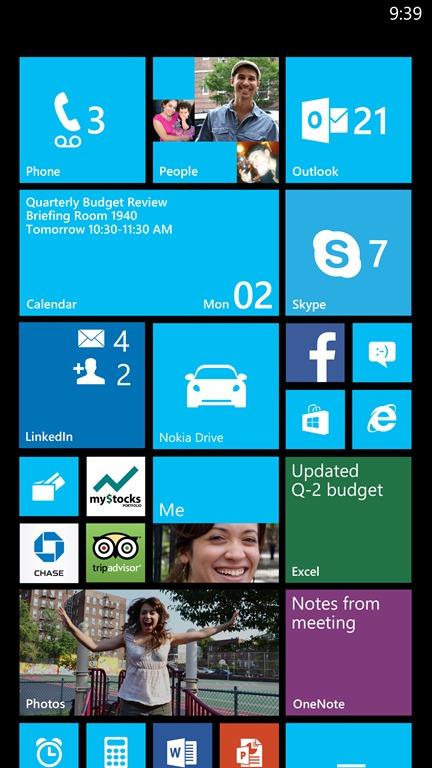 Reuse content