The news that Microsoft CEO Steve Ballmer will be stepping down has triggered speculation over who might replace him, with bookies offering 5/1 odds that ex-Microsofter and Nokia CEO Stephen Elop will be chosen.
Elop (above right, pictured next to Ballmer) might be seen to give Microsoft a boost in its much-needed mobile division, but has so far failed to make Windows Phone take off on his own Nokia handsets. The Finnish phone manufacturers has suffered a 62 per cent decline in market value under his leadership.
The search for a new CEO will be led by the company board's lead independent director John Thompson, though most analysts agree that Bill Gate's influence will be substantial in the matter. Despite Ballmer's exit it's expected that Microsoft will carry on with the planned transformation into 'devices and services' company outlined in July.
Although it's thought that Ballmer's replacement will be a Microsoft insider (former or current) gambling operator Ladbrokes have included odds some more outlandish possibilities, including Facebook's chief operating officer Sheryl Sandberg (33/1), Twitter founder Jack Dorsey (40/1) and even Apple CEO Tim Cook (100/1).
Writing for The Independent, Fahrad Manjoo has argued that "there's only one guy in the world who should be running Microsoft right now": Bill Gates.  Manjoo argues that Gates' personal qualities and authority within the company would make him the best individual to draw together the software giant's warring factions.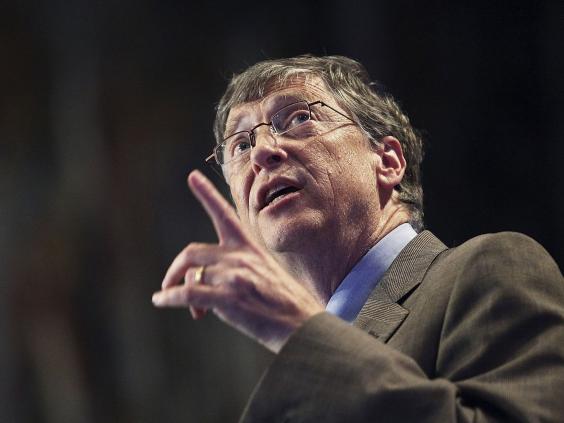 But, as Manjoo concedes, there's little hope of this happening. Gates has said he won't go back to leading the company many times before and "given that he's now doing something much better for the world – it wouldn't be a net positive for humanity".
Contenders from within the company include Satya Nadella (14/1), a Microsoft veteran of 21 years who was recently promoted to run the newly created 'cloud and enterprise' section; Tony Bates (10/1), who came to Microsoft as CEO of Skype and was put in charge of corporate strategy; and Kevin Turner (6/1), chief operating officer of the company for eight years and former Wal Mart Executive.
It's widely accepted that whoever is appointed will need to have the personal clout to reconcile the two factions within the company responsible for the Windows and Office software. Although these products are the source of most of the company's revenue the teams behind them are famously antagonistic to one another.
Reuse content