New batteries could allow smartphones to be fully charged in two minutes.
Ultra-fast battery chargers were shown off at the Consumer Electronics Show in Las Vegas, which runs until tomorrow.
The batteries, made by StoreDot, have slightly shorter battery lives — but can still last about five hours on a two minute charge. But given how quick the batteries are to recharge, doing so a couple of times a day shouldn't be a problem, the company says.
Previous versions were impressive but big. But the new ones will add no extra bulk to the phones, the company claims.
StoreDot's batteries were shown to visitors to CES on a Samsung smartphone, which sat in a small dock.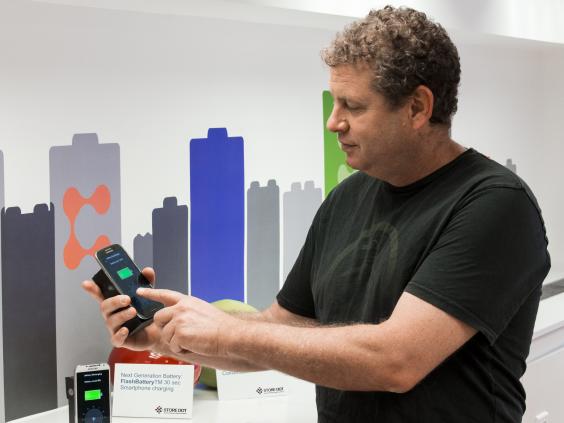 It was created by using re-building battery technology from the bottom up, Doron Myersdorf, the company's CEO, told the BBC. The reactions that happen in the battery are entirely different from those in normal ones, and include specially synthesised organic molecules.
Phone makers from around the world are already looking to buy or license the technology, according to the BBC.
As companies clamour to announce more new features in their phone, battery life has tended to get left behind. But many phone customers say that the main thing they want is larger battery lives.
Reuse content