Google's next smartphone has already been leaked fairly comprehensively (including a manual purportedly belonging to the device and several pictures) but not by Google themselves – until now.
The Nexus 5 popped up for sale last night on Google's Play Store, with the listing showing a full-sized picture as well as a price for the handset – starting at $349 in the US which is (roughly) £215 for the UK.
The smartphone couldn't be selected and was quickly removed, but one intrepid user on The Verge's forums managed to take a screenshot of Google's error.
Thanks to the leaked manual (which, it seems fairly certain now, is legitimate) we know that the Nexus 5 comes with a 1080p, 4.95-inch screen, a 2.3GHz Snapdragon processor, and 16GB or 32GB storage. It will also run the latest version of Android – 4.4 KitKat - and offer 4G connectivity.
The only really interesting revelation from the leak is the home screen, which now shows the texting app replaced by Google+ Hangouts. It's clearer now than ever that Google is serious about using its Google+ and Gmail linked messager to muscle in on the over-the-top (OTT) market currently occupied by the likes of WhatsApp and WeChat.
Hangouts was launched in May this year and allows messaging (including pictures and videos) across different devices – mobile, tablet or PC; this gives it a clear edge over mobile-only competitors like WhatsApp.
A leaked screenshot from AndroidPolice also suggests that Google will be integrating SMS and MMS messages into Hangouts in Android 4.4 – something that seems to be confirmed by this latest Nexus 5 screenshot.
OTT messaging apps (those that send messages via your mobile's data plan to avoid carrier costs for texts or pictures) are impressive mostly for their sheer size, with WhatsApp claiming more than 300m monthly active users and WeChat (the strongest competitor in China) claiming 236m MAUs – a figure that tripled in the space of a single year.
With its cross-platform support and massive potential user base (you could start by counting everyone with a Gmail account) it's likely that Hangouts will become increasingly visible in the Android ecosystem over the next year.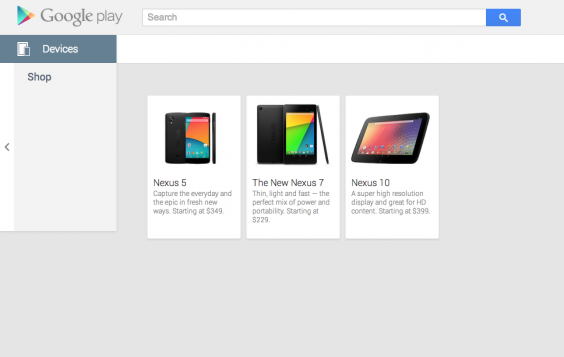 Reuse content