A lonely cartoon hedgehog named Henry could herald the future of storytelling by becoming the first ever virtual reality (VR) movie star, say the creators of a ground-breaking new short film. Henry, the second animated short by VR film-makers Oculus Story Studio, was unveiled on Tuesday at an invitation-only event at a mansion in Beverly Hills.
Henry, the film's eponymous hero, has difficulty making friends because he hugs everyone he meets – which, given that he's a hedgehog, lacks the desired effect. Directed by Ramiro Lopez Dau and narrated by Elijah Wood, the dialogue-free 10-minute film all takes place in Henry's home on the day of his poorly attended birthday party.
Guests at the Beverly Hills event were each invited to don an Oculus Rift VR headset to view the short: a single, minutely detailed 360-degree "shot", with an emotional tug that the film-makers hope is far more forceful than anything set in plain old 2- or 3-D.

"In VR, there is no fourth wall. It's just you, the character and the story, with nothing in between," said Saschka Unseld, who directed the acclaimed 2013 Pixar short The Blue Umbrella and is now Story Studio's creative director. The viewer cannot influence the film's action or plot, but Henry does acknowledge the presence of his audience with knowing, sympathetic glances. There are "flexible moments" in the action, Mr Unseld explained, "but ultimately it's still a director telling a story".
Story Studio was founded by Mr Unseld, fellow Pixar veteran Max Planck and British entrepreneur Edward Saatchi, son of Maurice Saatchi. Early last year, the trio joined forces with Oculus, the firm behind the Rift VR headset, which was acquired by Facebook for $2bn (£1.3bn) in March 2014. Henry and several other Story Studios VR projects will be bundled with the Rift when it is finally released to consumers sometime in 2016. Oculus founder Palmer Luckey has said he expects between 10 and 20 pieces of VR content to be available for the Rift when it launches.
The Story Studio team currently consists of fewer than 20 people, compared to Pixar's 1,200-plus employees, but Oculus hopes that in the long run its film-making division could prove similarly influential. Its first VR short, Lost, a mood piece directed by Mr Unseld, was shown at the Sundance Film Festival in January. The studio is currently at work on two more short animated VR films, Bullfighter and Dear Angelika, for which Mr Unseld is collaborating with the Canadian graphic novelist Jillian Tamaki.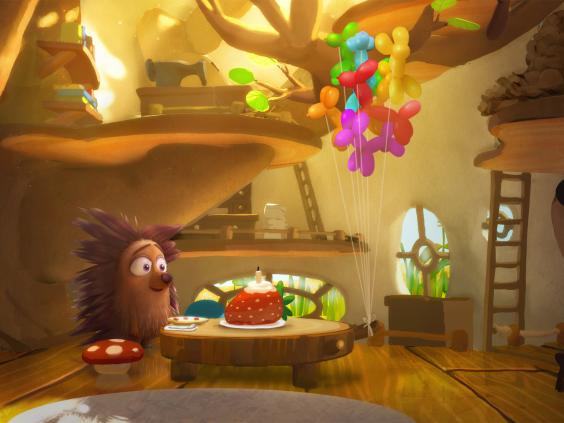 Mr Unseld said he and his fellow creatives are still experimenting with the VR medium, and that the a VR feature film is probably still a far-off prospect.
"We feel like we know so little right now about what works and what doesn't, that setting out to do a feature now would be like doing a feature film before you'd even started film school," he said. Outlining his ambitions for the medium, Mr Saatchi compared VR movies to the work of the celebrated immersive theatre company Punchdrunk, and the popular narrative video game Last Of Us.
"This new medium will be a fairly equal mix of immersive theatre, narrative gaming and cinema," he said. "A fully reactive world where you are a co-storyteller, where you can interact with the environment and feel completely present with the characters."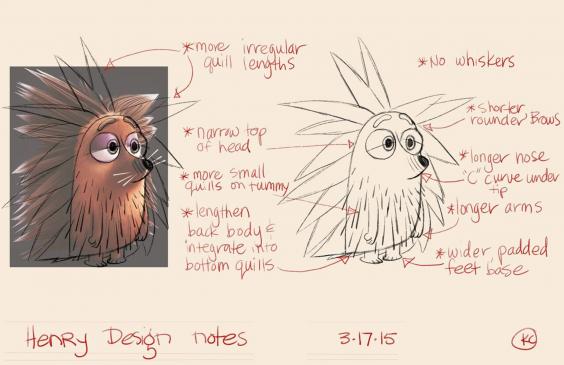 Oculus has pioneered a new wave of VR platforms including the HTC Vive, Samsung Gear VR and Sony's Project Morpheus, and there are several other firms dedicated to creating cinematic VR content like that of Story Studio, such as Felix & Paul and Jaunt. Yet Story Studio's core aim, said Mr Saatchi, is not to bury its box office rivals, but to encourage the competition.
"The mission of Story Studio is to inspire and educate," he said. "To inspire by making cool movies, to educate by sharing everything we learn. Story Studio fails if we're the only people making VR movies. It's all about seeding that industry."
Reuse content