First there were electronic sheepdogs. Now flapping robotic drones disguised as birds of prey could act as another form of futuristic farming device, thanks to a Dutch inventor and his flying machine.
The two models being developed might confuse birdwatchers from a distance as they are designed to resemble a peregrine falcon and a bald eagle, but are made of a lightweight and rugged glass fibre nylon composite.
The remote-controlled, battery-powered invention, known as the Robird, has been designed as a kind of flying scarecrow to scare real birds away from places like airports, farms and landfills where they cause a nuisance.
Farmers could soon be going very hi-tech, following reports this week of an experiment involving GPS tracking of sheepdogs to discover how they herd their flocks, research which could feasibly lead to robotic replacements.
The man behind the new flying machine is 27-year-old Nico Nijenhuis, who became interested in robotic birds after asking his advisor for ideas when he was trying to come up with an topic for his master's thesis at the Technical University of Twente in the east of Holland.

His advisor handed him a crude mechanical bird off the shelf and told him to figure out how it works and make it better. This was easier said than done.
"From a scientific point of view, we don't truly understand flapping wing flight," Mr Hijenhuis told Wired magazine, adding that fixed wings are simple by comparison.
"But the minute wings start moving, we really have a problem. It's all about very complex, three-dimensional flow. What a bird actually does is so complex that it's incredibly difficult to mimic," he added.
The latest model of his Robird combines a basic up and down flapping motion from a single joint in each wing with a rotating movement and mixes in some on-board sensors and sophisticated stabilisation software.
For the robot bird to do its job properly it has to fool the species around it that it is for real. Two qualities are needed to trigger the other birds "flight instinct": a silhouette and wing movement, Mr Hijenhuis said. "If it doesn't look like a predator, they don't care. And if it doesn't move like a predator, they don't care either."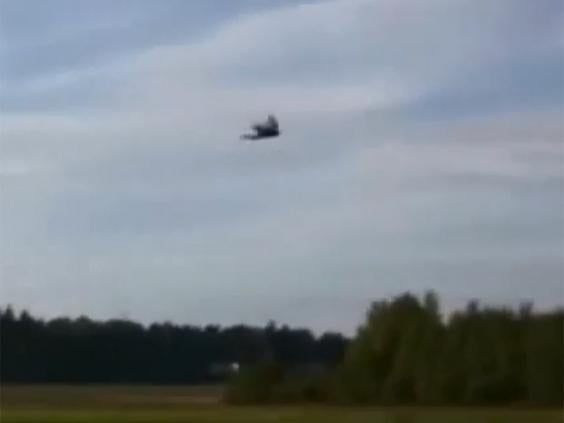 The Robirds are currently being trialled in the Netherlands. One landfill has recorded a 75 per cent decline in bird visits, while those that do return do so with a swivelling head, said Mr Hijenhuis.
Although bright lights and bangs will scare away birds in the short-term, robotic drones will provide a much longer-term deterrent, he said.
Mr Hijenhuis has set up a company called Clear Flight Solutions to develop the product and is current testing remote-controlled birds, which can only be operated by an experienced aircraft pilot. He is also working on an autopilot system which would make the bird autonomous and hopes to complete this version by the end of the year.
After that he will begin marketing the products to companies in industries such as aviation and waste management.
Reuse content