When Microsoft had to write down $900 million of unwanted inventory in July this year, there was only one device that could be responsible.

The Surface tablet – or, tablets rather; the RT and the more expensive Pro – weren't best loved by customers, with the original pair essentially laughed out of town when Microsoft claimed they offered the functionality of both a tablet and a laptop.
Microsoft are still making the same claims and it's still as difficult a challenge. However, with this update to the Surface line, they're closer than they've ever been before. Whilst broad swathes of the market attempt to be the 7-inch king of entertainment and with Apple positioning the iPad air as a productivity machine of their own, it's worth seeing exactly how far Microsoft have come with the Surface.
Note: There are two tiers of Surface devices – the more expensive and more powerful Intel-powered Surface Pro 2 and the ARM-powered Surface 2 (previously the Surface RT). The latter uses Windows RT 8.1 (which doesn't support software designed for Windows 7 and earlier) whilst the former uses Windows 8.1 (the 'full fat'version). We do have something to say about the Surface 2 as well though, so read on.
Design and build
Firstly, the Surface Pro 2 is visually identical to its predecessor. It's made from the same Microsoft-patented VaporMG material and still offers a distinctly 'premium' feel (although it also attracts both smudges and nicks).  It also has the same port allocation, meaning there's a USB 3.0 connection for your various sticks and drives - something the iPad still doesn't offer.
Unfortunately, the Pro 2 also has the Pro's same weight problem: it's 900g and more than half an inch thick. This may not sound like much but it's just less than double the size and weight of the new iPad air and it means the Pro 2 never feels like a tablet. You wouldn't take it out on the bus to read ebooks with, though you might if you could grab a table on the train.

Kickstand and keyboard
On a flat surface is where Microsoft's 'hybrid' really comes into its own (though hopefully not where it got its name): attach a keyboard and plonk it on a desk or table and the Surface Pro 2 is a wonderful device. Microsoft have finally upgraded the kickstand so it works in two positions - one of which appropriate for an actual computer - and the keyboard accessories are beautifully designed.
Microsoft offers two of them, both of which do duty as a cover and are held into place by a pair of satisfyingly clunky magnets (never underestimate the psychological pleasure of a good clunk).
There's the £99.99 Touch Cover 2 and the £109.99 Type Cover 2. The Touch Cover is made out of a sort of felt material with a tiny touchpad on the bottom - it's backlit and beuatifully responsive  but still feels awkward for long periods of typing. Happily the Type Cover is a perfect complement for th Surface Pro. It's a little thicker than the Touch Cover, sure, but for only £10 more it allows you type happily all day.
Battery and screen
The battery life is one of the most significant areas of improvement for the Surface Pro.  The first generation barely lasted for longer than four hours at a time but the  new version (with help from a firmware update out earlier this month) easily pushes past the eight hour mark.
This means you'll get a full day's work out of it and considering how you might use the device (eg, a couple of hours a day during travel) then you might not even need a charger for days at a time.
However, you'll have to dial down that battery life if you plan to take full advantage of the Pro 2's gorgeous screen. The 10.6-inch display is full HD with a 1920 x 1080 resolution that offers fantastic viewing angles. And although the screen can feel somewhat letter boxy when  browing the web, the slightly flattened ratio is perfect for films.
'Productivity'
This is how Microsoft is really trying to sell the Surface Pro - as a machine that can replace your laptop and offer the same functionality. In terms of specs there's no doubt that the Surface Pro 2 is impressive: there's a fourth generation Intel Haswell i5 powering the thing and you can choose 4GB or 8GB of RAM. Hard drives go from 64GB to 512GB, though there's also 200GB free cloud storage for 2 years.
 In pure numbers, the Pro 2 is easily the equal of more equivalent laptops - though at its highest specs (with the keyboard on top) it does end up as pricier than an equivalent laptop from Apple. That will certainly be a sticking point for all but the most partisan users.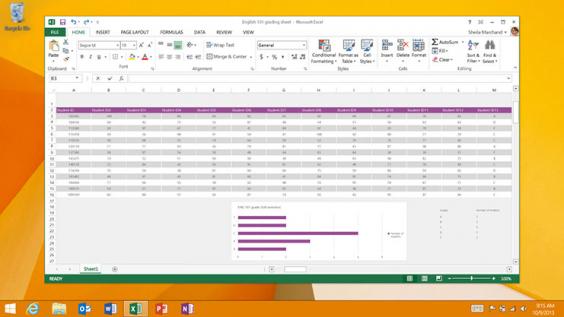 However, the problem with being productive on the Surface is with the software, not the hardware. Now is not the time for an exhaustive examination of the faults and virtues of Windows 8.1, so to put it simply there's a bit of a learning curve. x
When you're just working in a single window it's all good, but as soon as you try any serious multitasking everything just seems that everything takes a couple more steps than you'd like. Microsoft have tried to solve this with more options to switch between windows and split the screen in two, but it's just not enough. This doesn't put it behind its competitors, but it doesn't push it out in front either.
Conclusion
I must confess, I have a bit of a soft spot for the Surface. The look and feel of the device are fantastic and Microsoft throws all the perks it can at you: free cloud storage, free Skype calls, even a very under-publicised but very good ad-supported music streaming service, Xbox Music. The hardware is all there too; in terms of design and power, battery life and screen quality.
Unfortunately, the price is still a major sticking point. Yes, the Pro 2 'starts' at £719 but once you take into account what actually need it becomes a pricey device. There's the keyboard (£829); because the operating system takes up nearly half of a 64GB drive so you'll probably want to bump that up to 128GB storage (£909); and you'll need Office if you're going to get any work done (currently discounted from £80 to £60 - so it's now £969).
At this point the Surface Pro 2 costs £100 more than an 11-inch MacBook Air with nearly identical specs, and if you're only buying this device for light use then, well, you'll want to look elsewhere.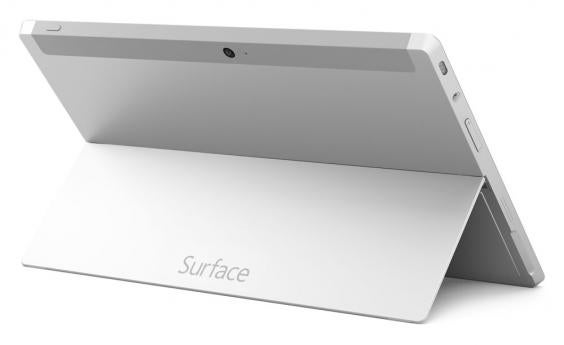 One more thing...
However, if you are only looking to get a new tablet for light work - some point and click web browsing, a bit of iPlayer and tapping out some emails - then the Pro 2's little brother, the Surface 2, might actually be a good fit. It gets all the kudos the Pro 2 gets for the quality screen and design build, but is also lighter and thinner.
The main problem for the Surface 2 is the lack of a full operating system. Windows RT has no desktop mode and no legacy software. As a compensation it comes with Office (saving you the £60) but you'll still need to get a keyboard to make any use of this.
Prices start from £359 for a 32GB device and £439 for 64GB - so this still isn't a cheap device, but it's worth considering rather than instantly discarding as an option. If using Windows RT holds no fear for you (and definitely try before you buy) then the Surface 2 can be as fluid and responsive as you'd want