Apple has finally begun rolling out the latest version of its mobile operating system iOS 7, and as iPhones and iPads the world over start showing off a brand new look there's only one man that's responsible: Jony Ive.
(Click here to read our guide to the new features offered in iOS 7)
The British industrial designer has been designing hardware for Apple since 1992 and is credited with the look of the company's most lauded products. From the colourful splash made by the "Bondi Blue" iMac to the shockingly thin outline of the MacBook Air, Ive's designs have always been more than just pleasing to the eye: they make a virtue of their design and more importantly, they made Apple's name.
A changing of the guard at Apple put Ive on top
Now for the first time Ive is responsible not only for Apple's hardware but its software too. Following an acrimonious executive shake-up in 2012, former iOS head Scott Forstall was ousted and Ive installed as head of 'Human Interface'. The result is iOS 7: a radical redesign of how Apple's mobile devices look and feel, described by CEO Tim Cook as "the biggest change to iOS since the introduction of the iPhone".
When it was first unveiled at Apple's annual developer conference in June 2013, iOS 7 certainly turned heads but the reactions were far from uniformly positive. Ive's simplistic icons were either 'minimalist' or 'childish'; his use of gradients and pastel colours either 'bold' or 'ugly'. The redesign heavily pushed what's known as flat design – simple, abstract even - whilst Apple had previously favoured a fuller range of 3D effects, from realist-looking textures to drop-shadows and glossy finishes.
These effects and the attendant ethos of skeuomorphism (the use of redundant visual metaphors in design, eg the fake leather stitching on the iOS diary) had been particular obsessions of Steve Jobs, but with their disappearance it seems that it was only the ferocious drive and character of Apple's founder that had kept the aesthetic afloat.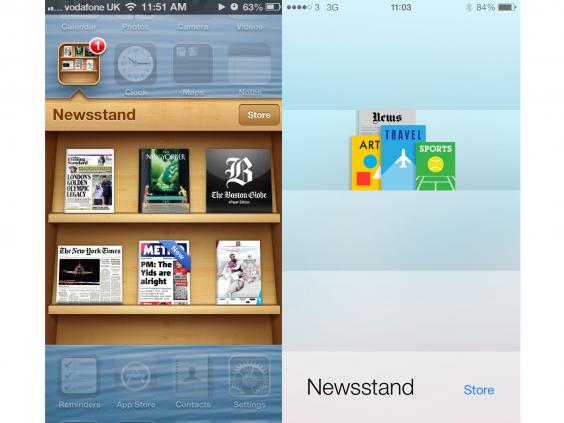 'Great taste in hardware - terrible taste in software'
"Steve Jobs had great taste in hardware and terrible taste in software," says Benedict Evans, an analyst of the mobile industry.  "Mac OS, for example, started out as very bling but has calmed down over the last 10 years. In fact, from around the time Steve left [the PC team] - and that's not a coincidence."
Evans describes Scott Forstall as the inheritor of Jobs' legacy in design, and that the process of removing his influence has been referred to by some, somewhat cruelly, as "Deforstallisation". Keeping Jobs' favoured look in vogue at Apple was no problem when Jobs was around – the entire company was in his thrall - but now there is a clear division of labour. Whilst Cook's responsibility is "keeping the trains running" Ive has been given a free reign in design.
"What Jony Ive has bought is a much more systematic, cleaner and much more modern sensibility. Apple's hardware has always had this very minimal and considered approach and with iOS 7 you now see that in the interface as well," says Evans. "Half of the changes are about the animations are how it feels like to use it. When you go back to iOS 6 it just feels clunky by comparison; you don't have the fluidity between features."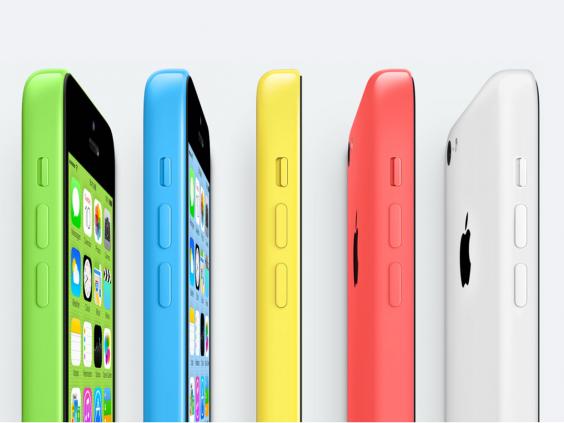 The 5c - 'beautifully, unapologetically plastic'
Ive's influence is even clearer when you consider the iPhone 5c, a phone that recalls the startling splash of colour produced by the iMac back in 1998. That was the first major collaboration between Jobs and Ive, and it launched Apple into the public's conscious. With the 5c, Ive has rekindled this sense of boldness, describing the smartphone as "beautifully, unapologetically plastic" and using adverts to push the same message. With typical bravado (and not a small amount of advertising magic) what would have been a flaw for any other phone-maker has been turned by Apple into a feature.
This is not to ignore the 5s of course, which will be providing the high-spec hardware to keep technology enthusiasts interested: the 64-bit processor may seem a bit of marketing fluff but it makes possible the device's fingerprint sensor and fantastic camera (taking 10 pictures a second then automatically selecting those in focus is no easy job). Neither of which are 'new' but they do embody Apple's love of creating flawless user experiences. The same is true of the 5c, but instead of going for hardware, it offers that unified look and feel that justify (sort of) Apple's prices.
(Click here to read our reviews of the iPhone 5s and 5c)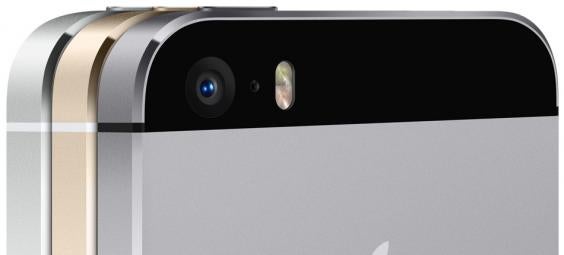 And with prices need justifying more than ever the promise of an exciting new harmony between hardware and software could not come at a better time. From the iPod to the iPad, the company has consistently produced innovative products that not only delight consumers but 'disrupt' industries (a buzzword dear to the ego of the tech community).  However, following Jobs' death many industry commentators have speculated that the company's glory days are over.
Now it seems that Apple may have found a successor after all. Not Scott Forstall - who would have kept to Jobs' plans - but Jony Ive, who will be perhaps truer to the 'spirit' of Apple and do something new. Ive may not have Jobs' ruthless business instinct but as the most valuable company in the world Apple hardly needs that quality now. What it does need are new products that will keep it ahead of the competition. With Ive in charge of both hardware and software it's just possible that the best of Apple is yet to come.
Reuse content