Viral Nova creator Scott DeLong has confessed on Twitter that he regrets his part in the 'out of control' viral movement.
Like Oppenheimer reflecting on his invention of the atomic bomb, DeLong showed contrition for blanketing Facebook news feeds with stories about totally amazing sheds, lamps that are actually massive and other viral wonders, saying that the most egregious problem with the content is the headlines.
"I regret my part in facilitating the viral movement," he wrote. "The headlines are officially out of control. Time for me to move on."
The tweet was later deleted.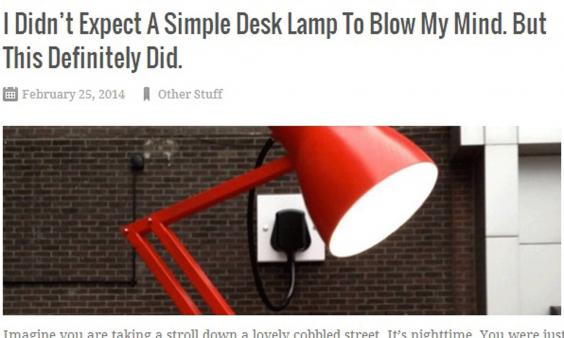 Viral Nova has been a runaway success since it launched in May 2013, receiving over 100 million unique visitors a month by December of the same year and making use of Upworthy-style 'curiosity gap' headlines.
A reference to their huge traffic, DeLong had previously declared: "My happiness is directly measured by analytics".
This is not the first viral-induced Twitter breakdown we have seen in 2014 however, with Vietnamese video game developer Dong Nguyen famously tweeting that he 'cannot take this anymore' after his Flappy Bird app conquered the world and left him inundated with comments and complaints.
Nguyen pulled the game from app stores, leading to myriad knock-offs being produced including the subsequently chart-topping Flying Cyrus, which saw a tongue-wagging Miley negotiate wrecking balls.