Japan's Sony is to sell and manufacture the PlayStation 4 in China, as a new joint venture allows it to follow Microsoft into one of the world's biggest gaming markets.
The company will use two joint ventures with Chinese firms to enter the fast-growing but often difficult market in the country.
Since 2000, China has banned gaming consoles, which it says harm young people's mental health. Console titles have been deemed inappropriate for "threatening state security, damaging the nation's glory, disturbing social order and infringing on others' legitimate rights," according to the Chinese publication Xinhua. Chinese authorities will still have broad say over the content of games.
Sony tried to enter the market in 2004, with the PlayStation 2, but withdrew because of the tought operating environment.
But China lifted the ban earlier in the year. There are more than half a billion gamers in the country — which tends to play PC, online and mobile games — and the gaming industry has generated more than $13bn.
At the end of April, Microsoft said that it would start selling its Xbox One in the country. It will work alongside home entertainment partner BesTV. Microsoft and Sony's joint ventures will work under the relatively relaxed rules of the Shanghai Free Trade Zone – one of several 'special economic zones' in the country with greater economic freedom.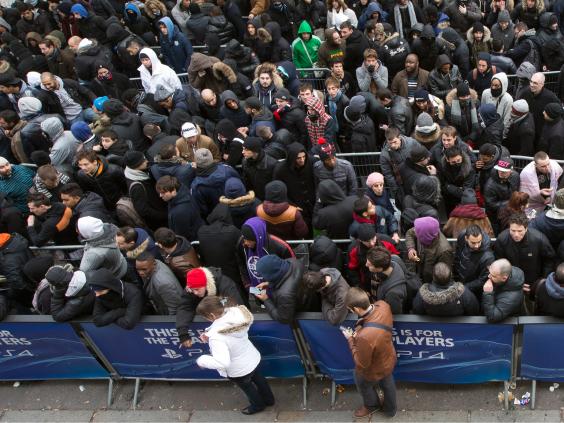 One of Sony's joint ventures will focus on hardware, and the other will create software, it said. Details on when consoles and games begin to reach the country will be released later.
Sony is facing its sixth annual loss in seven years, as it restructures its TV and PC businesses. The PlayStation is one of few growth areas in the company and one of its best-performing divisions.
More than seven million PlayStation 4s are thought to have been sold since it was released in November 2013.