The US Army is facing a recruitment crisis. With only 30 per cent of American citizens aged 17-24 currently eligible to join, military officials are considering relaxing their requirements in order to sign up some fresh blood.
A recent report from Military.com (and picked by The Daily Dot) cites three main bars to recruitment (obesity or health problems; lack of a high school education; and criminal histories") but points out that the problem is particularly acute for the latest addition to US military might: the cyber warrior.
This particular branch of the Army - US Cyber Command - was created in 2009 in order to develop technologies that can "destroy, deny, degrade, disrupt, corrupt or usurp" enemies in cyberspace, with plans to use this expertise alongside 'traditional' attacks as well as in isolation.
However, recruiting talented young hackers under current requirements may prove difficult in a country where reports of obesity alone have risen from 5 per cent of children aged 12 to 19 in 1980 to 17.6 per cent in 2006.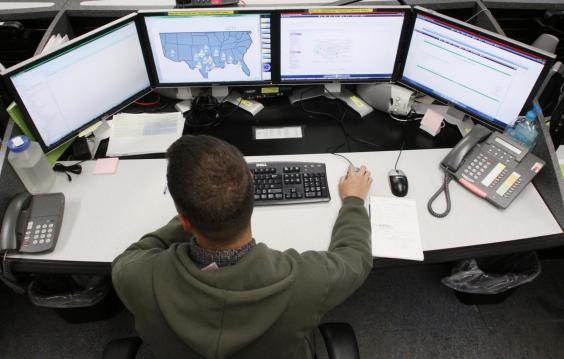 "Today, we need cyber warriors, so we're starting to recruit for Army Cyber," recruiter Major General Allen Batschelet told Military.com.
"One of the things we're considering is that your [mission] as a cyber warrior is different. Maybe you're not the Ranger who can do 100 pushups, 100 sit-ups and run the 2-mile inside of 10 minutes, but you can crack a data system of an enemy."
Batschelet added that this didn't mean recruiting individuals purely based on hacking talent, and that cyber warriors would still have to be "physically fit". "You're a healthy person and maintain your professional appearance," he said, "but we don't make you have the same physical standards as someone who's in the Ranger Battalion."
The US Army is currently a third of the way through a recruitment drive to drum up 6,000 "cyber-focused personnel by 2016", and admits that as well as fitness regulations it also has to account for competition from private tech companies who have the prestige, perks and pay to steal the most talented computer engineers.