Computers that augment our vision with new abilities and convincing virtual worlds are commonplace in science fiction, but can they survive on the high street? 
Winning a slice of the consumer tech market is dangerously unpredictable, pitting Kickstarter funded enthusiasts against corporate giants, and the bedroom boffins are winning.  As Microsoft, Nokia, and Hewlett Packard have learned, you can't assume anything will be a success or rest on your laurels.
Wearable technology is a different kind of user experience from what we're used to.  There's no multi-functional touchscreen on smart eyewear, or a mouse and keyboard. That tactile interface between man and machine was instrumental in making home computers succeed by clicking, scrolling, typing and thumbing their way into our daily lives. 
The success of wearable devices rests on filling the functional gap left by the desktop paraphernalia we've come to rely on.  It needs the mouse of the future.  Here's a quick tour of the main contenders for this small, but pivotal, sidekick role:
"Time of flight" controllers 
Pros: These devices, like the Xbox Kinect and Leap Motion, measure the "flight time" of your hand (or limbs) by firing out light beams and measuring how they bounce back, a bit like radar tracking a plane.  They're popular because they deliver '6 degrees of freedom' - i.e up/down, left/right, forwards/backwards, roll (turning head over heels), pitch (rolling over sideways) and yaw (spinning like a car skidding) making them versatile enough to match the functionality of a mouse or touchscreen with a wave of your finger. 
Cons: They need to be fixed to a wall or desk xbefore you can use them which is tricky if you're out and about.
Verdict. A winner for indoor use but not if you're walking down the street or on a crowded bus.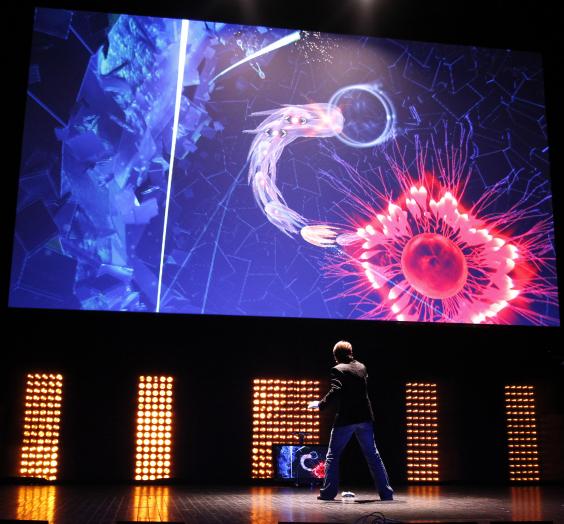 Voice control
Pros: After sixty years of development, voice recognition has become a default feature of most new computing devices, including (apparently) Google Glass. It eliminates the need for using your hands, which means it replaces the need for mice and keyboards. 
Cons: It's not a front runner because regional accents and slang still confuse voice systems.  They're also too slow for playing games and interacting with complex drop-down menus and surfing websites.
Verdict: Limited.  Useless if they're not programmed for your accent.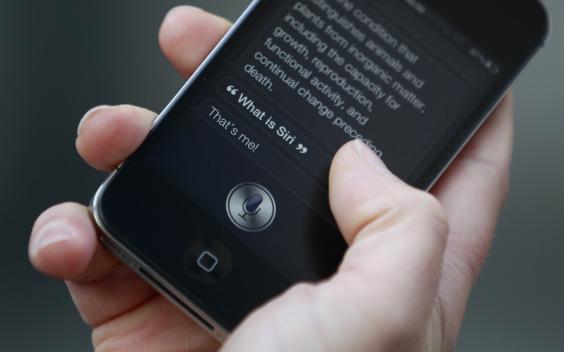 Muscle Control (myoelectrics)
Pros: These devices usually take the form of armbands - like the MYO from Thalmic Labs - measuring the electrical signals our muscles produce.  As you move your arm, the device translates your muscles' electrical signals into mouse movement.  In theory they do everything a Time of Flight system can, plus they're truly mobile. 
Cons: Unfortunately, human physical biology wasn't designed to control computers, as a result, you have to be very precise in the way you move your arm and hand to make them work accurately, which is harder than it sounds.
Verdict: Impressive but difficult to get used to.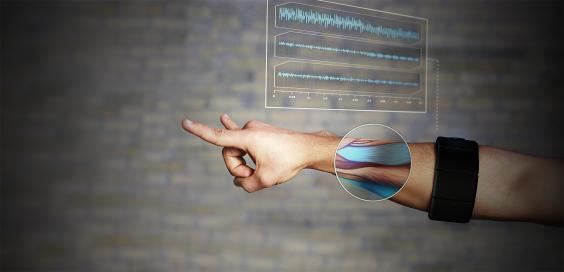 Smart gloves
Pros: Derived from motion capture technology that has been around since the 1980s, smart gloves are reliable and very accurate, effectively taking commonplace smartphone tech (like accelerometers) and stitching them into gloves to control computer systems. 
Cons: They're used by rocket scientists and brain surgeons as well as Hollywood studios, but not really suitable for everyday wear and tear.
Verdict: Too specialist to risk losing them or getting them wet, which happens a lot to gloves.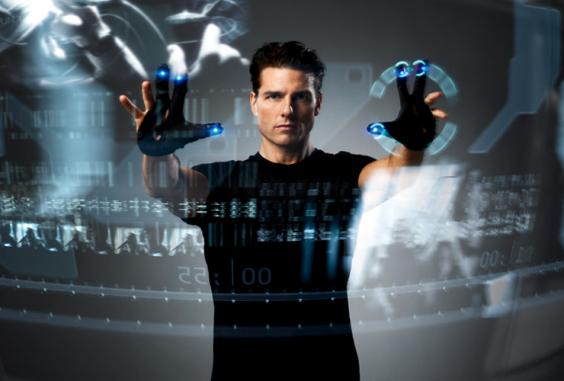 Electroencephalography (EEG) devices 
Pros: These devices, like the Emotiv headset, monitor your brainwaves and use them to control your computer.  You quite literally think (and even feel) a certain way and your computer responds to the electrical activity this causes in your brain. 
Cons: They've had limited successes for people with impaired motion, so in theory everyone could use one, but you have to wear a headset… which is a problem if you're already wearing another headset.
Verdict: Cool, but impractical.  Harder to use than myoelectrics.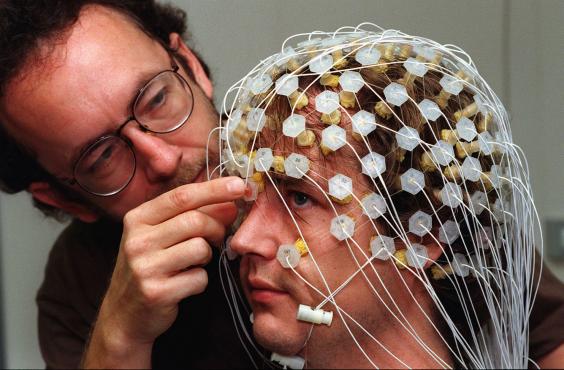 None of the above?
VR expert Nick Ludlam, Chief Technical Officer at Berg London, is working on control systems for VR games using smartphones.  His view is we're so used to manipulating these multi-purpose handsets, they are the obvious solution.  Smartphones give us 6 degrees of freedom and can be used as joysticks, pointers, keyboards, game controllers and so on.  Plus (almost) everyone has one.  This explains why Google is already working on Android phone/Google Glass combos to address the same control issues. 
So will we judge wearable technology is on its own merits, or on how useful it makes our phones?  The answer to that question might make the difference between entering a new age of computing… or passing fad for wearing funky goggles.
Thanks to interactive technology experts Alan Rankin and Jonathan Tustain of www.Inition.co.uk for their help compiling this list.
Reuse content