An American woman who adopted an HIV-positive child from China has urged people to realise the illness is "nothing to be afraid of".
In a blog published on the Scary Mommy website, Jenn Mosher said she keeps her daughter's condition a secret so she is not ostracised by other children and families in Texas.
"My HIV child is playing with your child, and you don't know it," she wrote.
"She has played with your child at a local private preschool, been dunked next to yours during swim lessons, and stands in line behind your kid in gymnastics class…and that's ok."
The little girl contracted the disease from her biological mother in China, who had not been able to take antiretroviral drugs during her pregnancy that would have prevented it.
HIV treatment, which is criticised as being too expensive in some countries, is free in China but Ms Mosher said many sufferers choose not to take it for fear of being disowned by their family and friends.
She and her husband adopted their daughter after learning about the work of charities Elim Kids and Positively Adopted, which work to ensure children with HIV live with loving families and lead normal lives.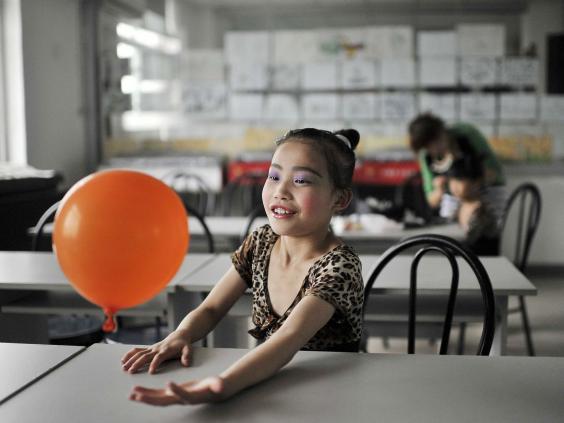 Ms Mosher was drawn to the issue after working as a photojournalist at an Aids orphanage in Africa, where three of her close friends died of illnesses related to the disease.
In the US, as well as Britain and other nations, there is no legal obligation for HIV sufferers or their parents to tell schools and other authorities they have HIV.
Ms Mosher wrote: "Because of the ignorance and stigma that's been associated with HIV, brave people have fought hard for the legal right to lie by omission about HIV status.
"Our social worker pre-adoption advised us: 'Tell no one. There is so much stigma and ignorance out there. Already your Chinese child will stick out in your community. Do you really want to give people another reason not to accept her?'"
Her daughter has grown up being told she has a "dragon" in her blood that needs medicine to stay asleep and happily tells friends the story.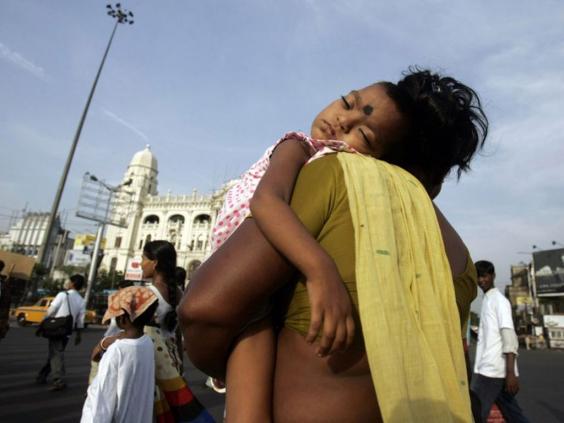 Ms Mosher wrote that one boy said he was born in China and had a dragon too after the declaration.
"I guess he felt left out," she wrote. "I explained to her they just didn't know the whole story and couldn't understand yet."
Blood tests every four months have detected no virus in the girl's bloodstream and HIV cannot be transmitted by everyday contact including kissing, hugging, touch and sharing food and water.
"She is healthy, happy, and hilarious," Ms Mosher wrote.
"I bandage her scraped knees; mop up bloody noses; share food, water, and kisses; and deal with boogies—all with no risk and no worries about contracting HIV."
She is urging other people to adopt HIV-positive children, saying there was "nothing to be afraid of".
"HIV isn't scary, but ignorance and stigma are," she wrote.
Reuse content