Three festive films to stream
Scrooged - Netflix
Easily Netflix's best seasonal option: and well, if you're honest, you'd much rather watch the Bill Murray version of A Christmas Carol than the Dickens one, wouldn't you?
Arthur Christmas - Amazon Prime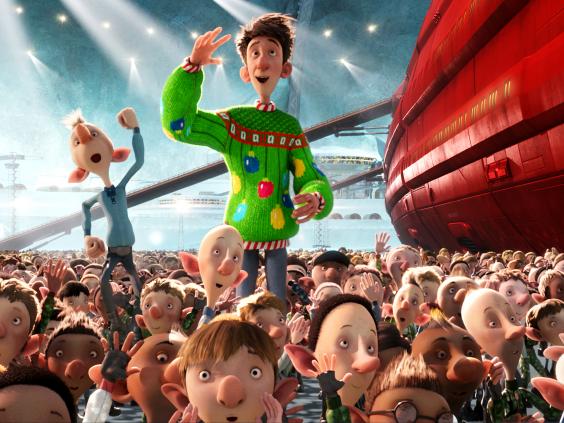 Aardman Animation aced it when they finally entered the festive market with this 2011 jaunt centred on Santa Claus' eponymous son. It's one of the few great Christmas films of recent years  (and no, Four Christmases doesn't count).
Happy Christmas - Amazon Online Video
One for the indie kids, this dysfunctional family comedy-drama is directed by "mumblecore" Joe Swanberg and co-stars Lena Dunham, no less.
Six Christmas songs for your Spotify playlist
I Believe in Father Christmas - Mark Kozelek
A stunning cover of the melancholy song from festive staple A Charlie Brown Christmas. If the guitar arpeggios don't make you sob, you don't deserve December.
Joy to the World - Earth Wind and Fire
An ecstatic disco explosion perfect for hiking up those serotonin levels in advance of/post any relatives encounter/Christmas soap watching.
Christmas Time in London Town - Nina and Frederik
This delightful track appears on "Songs For a London Winter", a new compilation of rare Sixties seasonal songs, and is everything that shopping on Oxford Street isn't, basically.
Do You Hear What I Hear? Idina Menzel
A comfortingly glossy number from the Broadway superstar who voiced Frozen's Elsa that will placate any little ones ratchety between their 1035th and 1036th viewing of the Disney animation.
The Gifts They Gave - Johnny Cash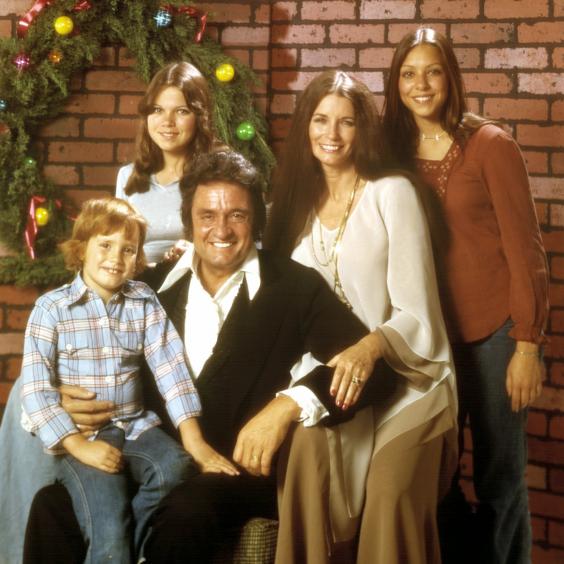 In which the Man in Black lends the Nativity story a delightful mid-Western twang. And if you want more of this type of thing, it's on new compilation album An Americana Christmas.
This Ain't New Jersey - Smith and Burrows
This rollicking tale of a Christmas barney (think a cuddlier "Fairytale of New York") was originally released in 2011, and it's about time it secured Christmas anthem status.
Four holiday dramas to relish
Black Mirror Christmas Special - Channel 4
This festive addition to Charlie Brooker's Twilight Zone-ish anthology series stars Don Draper: need we say more?
Agatha Raisin and the Quiche of Death - Sky 1
"Funnier than Midsomer Murders" might be the pitch for this adaptation of M C Beaton's detective series about an amateur Cotswolds sleuth.
Mapp and Lucia - BBC1
Anna Chancellor and Miranda Richardson wafting around as eccentric 1930s socialites in a three-part adaptation of E F Benson's cult novels written by Steve Pemberton? We are not worthy ...
Marco Polo - Netflix
Diverging from their edgy reputation, the streaming website are going full swashbuckler with this Weinstein production about the 13th-century explorer, which will be on-site from 12 December.
Three most intriguing celebrity panto appearances
Jerry Hall in Snow White and the Seven Dwarfs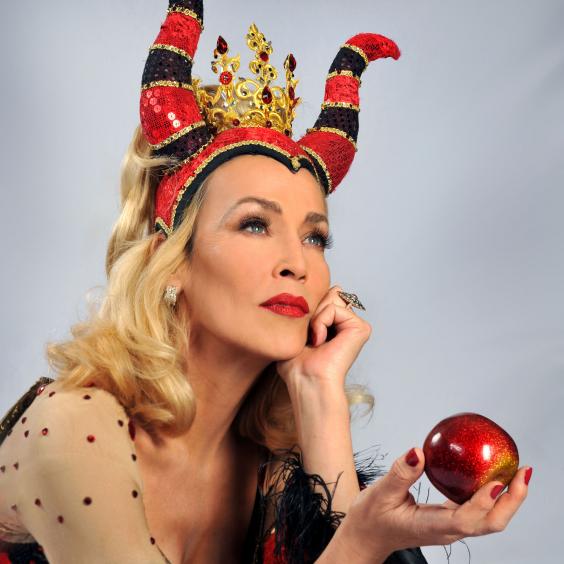 5 Dec to 11 Jan, Richmond Theatre, London;  atgtickets.com
The supermodel turned wicked queen's scarlet pout and icy stare promise to chill, while those endless legs, liberally on display in the dragged-through-Ann-Summers-backwards costume, will no doubt thrill …?
Greg McHugh in Peter Pan
(6 Dec to 11 Jan, King's Theatre Glasgow; atgtickets.com)
Quite the hippest star on the panto rounds is the Scottish comic writer and actor best known as Fresh Meat's lovable weirdo Howard, performing in Glasgow as henchman Smee.
David Hasselhoff/Christopher Biggins in Peter Pan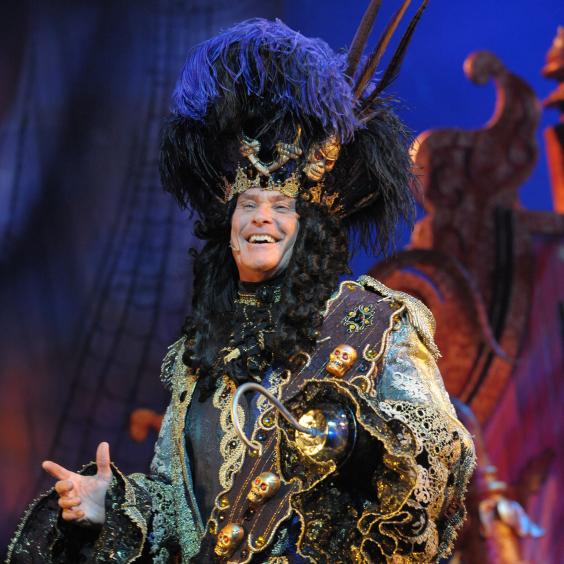 13 Dec to 11 Jan, Southend-on-Sea;  southendtheatres.org.uk
Brace yourself for the ultimate panto double-whammy, with the Hoff, who's been pulling on the thigh-high boots as Captain Hook for years now, playing opposite the UK's most famous, fabulous dame.
Six Christmas shows for panto-haters
Grimm Tales
To 15 Feb, Bargehouse, London; grimm-tales.co.uk
Immersive adventure based on Philip Pullman's re-telling of fairytales "for young and old". For age eight and up.
The Christmas Truce
29 Nov to 31 Jan, Royal Shakespeare Theatre, Stratford-upon-Avon; rsc.org.uk
You may have First World War-drama fatigue by now, but hold out for this
offering, about the ceasefire in 1914. For age nine and up.
Edward Scissorhands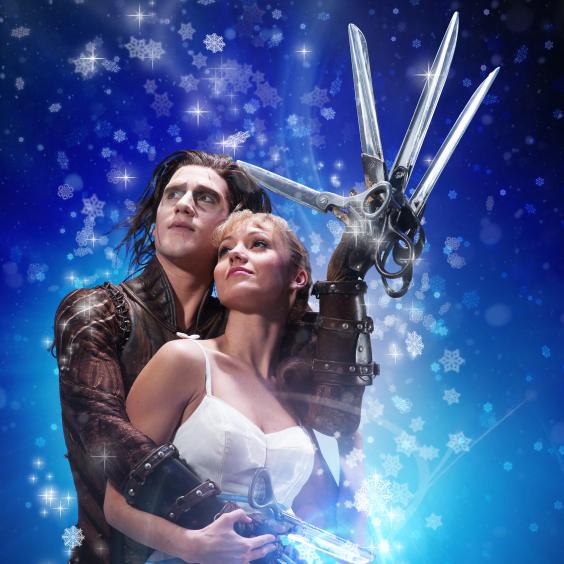 On tour to 14 Mar; new-adventures.net
A welcome return for Matthew Bourne's ballet version of Tim Burton's movie, featuring Danny Elfman's distinctive music. A captivating spectacle, with heart to boot.
Treasure Island
3 Dec to 8 Apr, National Theatre, London; nationaltheatre.org.uk
Bryony Lavery's adaptation of Robert Louis Stevenson's buccaneering adventure will no doubt be rendered epic on the National's biggest stage.
For little pirates aged 10 and over.
Merlin
26 Nov to 4 Jan, Royal & Derngate, Northampton; royalandderngate.co.uk
Ella Hickson's wonderful Wendy and Peter at the RSC was a theatrical highlight of last year, so hopefully she'll sprinkle the same magic over her new festive family show.
Palace of the Snow Queen
27 Nov to 23 Dec, east London; theblackcat.info
Grown ups can make a night of it at another immersive theatre offering, in a secret location, where the white, regal one commands spectacular circus and cabaret acts to entertain you.
Three singalong opportunities
Hot Breath Karaoke 
4 Dec to 1 Jan, Victoria Park, east London;  winterville.co.uk
Part of Winterville, a new, "alternative" winter wonderland: let your inner Mariah run free.
The Muppet Christmas Carol Singalong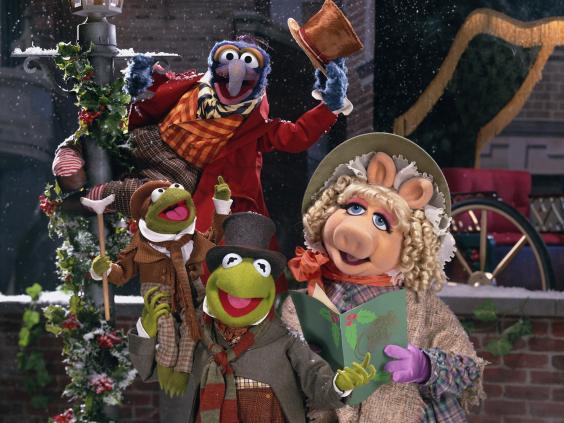 13-21 Dec, Prince Charles Cinema, London and 21 Dec only, Electric Cinema, Birmingham
Leave the Frozen singalongs to the kids and instead get happy with Kermit and co.
Christmas No1 Singalong! 
(5-20 Dec, on tour; rainerhersch.com)
Brush up on your Wizzard lyrics for comedian Rainer Hersch's madcap dash through Christmas chart-toppers. A sing-song, a stand-up set, and Christmases past all in one.
Four seasonal artworks to hunt out
The Reverend Robert Walker Skating on Duddingston Loch by Henry Raeburn - National Galleries of Scotland, Edinburgh
Save your blushes on the public rink and gaze on the calm, purposeful 18th-century Presbyterian minister skating serenely over a Loch.
Snow Storm and Steam-Boat off a Harbour's Mouth by JMW Turner Tate Britain, London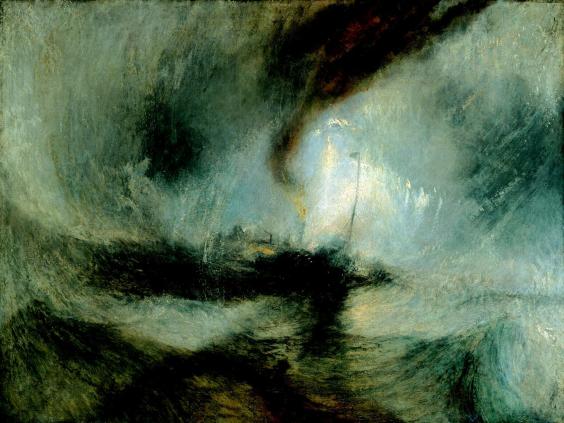 Lose yourself in the swirls and streaks of Turner's tempestuous masterpiece, a highlight of the Late Turner exhibition.
Mrs Autumn and her Two Daughters by Sigmar Polke Tate Modern, London
Ignore the title: this huge canvas in the Polke retrospective is wintry in the extreme.
Sami with Reindeer Under the Midnight Sun by Peder Balke National Gallery, London
Many of the paintings of this 19th-century Norwegian are chilly, but none more so than this landscape of the far-northern region of Finnmark. Don't expect any jolly red noses to brighten things up: this frost bites.
Reuse content