Last November the Government touted a 50 per cent cut to HIV Prevention England's budget, a decision it reversed and denied altogether days later after the tumultuous political fallout left it little room to do anything but. It was a victory for health campaigners, but a small one in the wider context of the wholesale cuts to prevention which have taken place over the last decade. In 2001/02 £55 million was allocated to local authorities for HIV prevention services. Last year that figure stood at just over £10 million. It should come as no surprise that the number of new diagnoses recorded each year is now significantly higher.
It's textbook short-termism. In high prevalence areas – where two in every 1,000 people is diagnosed with HIV – the NHS spends 55 times more on treatment than it does on prevention. The estimated lifetime cost of treating one person living with HIV lies between £280,000 and £340,000. There were 6,000 new diagnoses recorded in England and Wales in 2013, more than double the figure in 1998 (2,901). Treating them alone will likely cost over £1.6 billion.
In a new report, the National Aids Trust (NAT) raises concerns about the current levels of spending on HIV prevention services in England.  It asked all 58 local authorities categorised as high prevalence for information on their primary HIV prevention services – predominantly any health promotions and testing services provided outside of sexual health clinics. In the first survey of its kind it found a system riddled with inconsistency, one that's underfunded and under pressure.
"We're seeing less and less money spent on HIV prevention," says Kat Smithson, policy and campaigns manager at NAT. "Although this year we had a slightly lower number of diagnoses compared to the year before it was the highest number ever amongst men who have sex with men. There's also a lot of evidence to suggest that those rates would've been significantly higher had there not been any prevention work going on. So we do need to address it."
Even the Government's own framework for Sexual Health Improvement admits how essential primary HIV prevention is to reducing new transmissions. Yet the current £10 million budget allocated to high prevalence authorities represents less than £1 spent per person. Though a national service does provide a base level of prevention, local interventions are far more effective.
"£10 million as a single figure could look like a lot of money, it could look like nothing if you compare it to the overall public spending budget," says Smithson. "But when you actually look at how that's distributed across local authorities it's really concerning because it's just so inconsistent."
The Health and Social Care Act of 2012 shifted the responsibility for providing HIV prevention services from the NHS Primary Care Trusts to local authorities. The subsequent lack of uniformity between regions created something of a health service postcode lottery.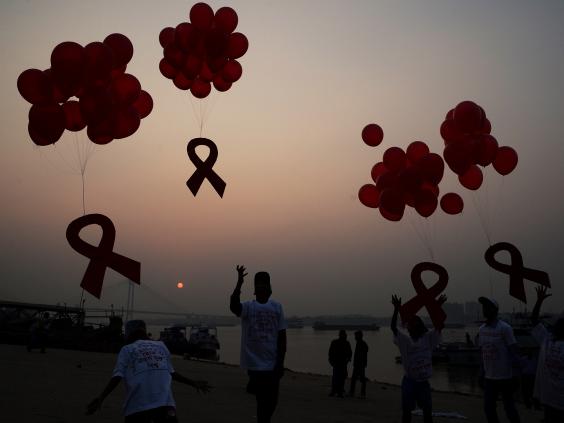 "At the moment the general public health budget is ring-fenced so local authorities have an amount of money that they're given and they have certain services that they're mandated to provide, so they have to provide sexual health clinics and things like that," says Smithson.
With a third of people with HIV living in London spending per capita is higher compared with outside.  But spending varied greatly within the capital, with contributions from some high prevalence authorities proving negligible, placing even more pressure on those districts which are running additional services.
"There are a few local authorities in London that have invested nothing in HIV prevention or testing at all apart from making a small contribution to the London HIV prevention programme," says Smithson. "We're quite concerned that there doesn't seem to be a direct relationship between prevalence and how much they're spending per capita."
Seven of the 58 local authorities surveyed aren't spending anything on primary prevention or on additional testing services at all, while 35 are failing to provide any testing services other than those offered in sexual health clinics. Though budgets are strained, these are the authorities with the highest rates of HIV in the country and providing prevention services should be a priority. The situation could be set to worsen. 
"Now there's a proposal for the public health ring fence to be removed from April 2016," says Smithson. "So local authorities will have more freedom about how they distribute those funds. We're quite concerned about what this could mean for primary prevention services. With all the pressures they've got on their social care budgets and on other support services something's got to give."
As the CEO of GMFA, a charity providing gay men with sexual health information, Matthew Hodson has witnessed the impact of funding cuts first hand. When HIV prevention responsibility was devolved to local authorities GMFA lost the bulk of its funding. Though now stable, it took redundancies and cuts to services, including its high profile media interventions, to do so.
"We're surviving, but the bit of the work that isn't supporting itself financially is the HIV prevention work. That's the work that we're most known for," says Hodson. "All the money we spend on HIV prevention every year is less than it costs for the treatment of one person living with HIV. Although the eighties were obviously the worst times in terms of death we're looking at a higher prevalence now than we ever had at that time. Each year the prevalence has increased within the gay community. It's complicated by the fact we're dealing with an evolving situation."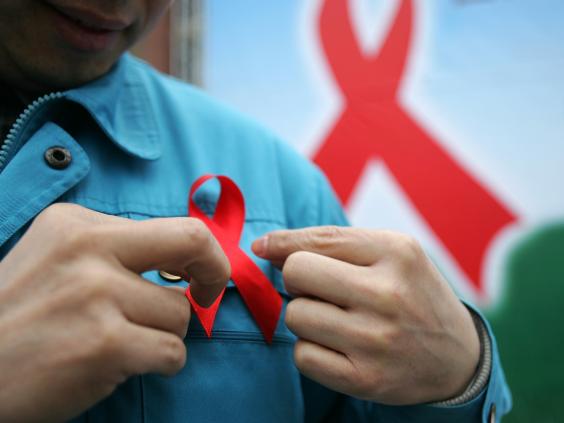 The emergence of dating apps has made registering a high turnover of sexual partners much easier, while increasing numbers of gay men are engaging in chemsex (sexualised drug use), where inhibitions are removed and the ability to evaluate potential health risks is severely reduced. The dynamic of sexual relationships isn't static and if the rising transmissions rates among young gay men are to be curbed then the approach to prevention should be similarly fluid. In the austerity era it's a tough sell.
"Within the context of this evolving environment it's very hard to pin down the impact of HIV prevention efforts," says Hodson. "When the funding becomes restricted the people who fund the work become very risk averse and I don't think that's helpful. You can't have a one size fits all approach. If we do a campaign for young gay men this week, next week we might be doing a campaign for those who engage in chemsex. These are going to be completely different target audiences, with different messages, different information needs, and different challenges to address. So there needs to be greater investment."
There's an estimated 26,000 people living with HIV in the UK who have not yet been diagnosed and a significant portion of new transmissions are attributed to them. Encouraging as many of these to get tested as possible is vital to halting the thousands of new transmissions each year. But HIV stigma is still an ugly reality and potent deterrent to testing. 
Much of the fear that surrounded HIV during the eighties still persists today and those living with it often suffer discrimination and abuse as a result. Not only does stigma greatly impact emotional and physical wellbeing, but if left unchallenged it discourages testing and open discussion about it, perpetuating the myths and misconceptions that are still, regrettably, associated with it. It's a downward spiral: stigma drives down HIV visibility and with less visibility a fertile environment for prejudice thrives.  Dismantling these fallacies is crucial to future HIV prevention work, but without additional resources to fund the necessary nationwide campaigns, the stigma is staying.
With HIV prevention budgets now localised, the chances of getting such an intervention off the ground are unlikely. And in 2016, if the expected ring-fence around public health budgets is removed, local authorities will further compound the chronic lack of funds. As it stands, transmission rates are the only metric with any chance of increasing.
Reuse content