Ok, I admit it. I've had casual sex. Once in New York with a man I knew I'd never see again and a couple of times with a friend who should have known better.
The experiences differed greatly. Meaningless sex with my friend should have been light-hearted, imaginative, and fun. In reality, our short lived tryst culminated in me sobbing and sprinting to the nearest train station in a cold December fog after he took a phone call from his ex-girlfriend post-coitus. By comparison, sex with my New Yorker was spontaneous, anonymous, and totally devoid of feeling. After a night between the sheets (no spooning) I kicked him out of my bed in the early hours and continued my holiday with a spring in my step. 
Imagine my curiosity then, when I discovered a recent study, conducted by sex researcher Dr Zhana Vrangalova, had concluded that no-strings-attached sex can actually be beneficial. For some of us, getting down and dirty with a stranger boosts life satisfaction and self-esteem, and can even lessen anxiety.
Whether a one night stand will leave you skipping or sobbing all the way to the train station depends on your "sociosexuality", according to Dr Vrangalova. Sociosexual orientation is determined by your motivation for, attitudes toward, and past experience with casual sex. Those with a less restricted sociosexuality are more comfortable engaging in sex without love, commitment or closeness.
As part of Dr Vrangalova's study, 370 students were surveyed for nine months about their sexual feelings, behaviour and overall wellbeing. They were questioned about their views on casual sex, how many people they had engaged in casual sex with, and their level of sexual desire.
The 42 per cent who had indulged in, and enjoyed, casual sex were defined as being sociosexual and reported higher self-esteem and lower rates of depression than people who hadn't got amorous with an unfamiliar.
Unfortunately, the idea of casual sex still leaves a bitter taste in the mouths of prudes. A Facebook post asking my friends to reveal their most candid sexual exploits yielded no results and trust me, my pals are no saints. Why are we so coy when it comes to admitting to one night stands?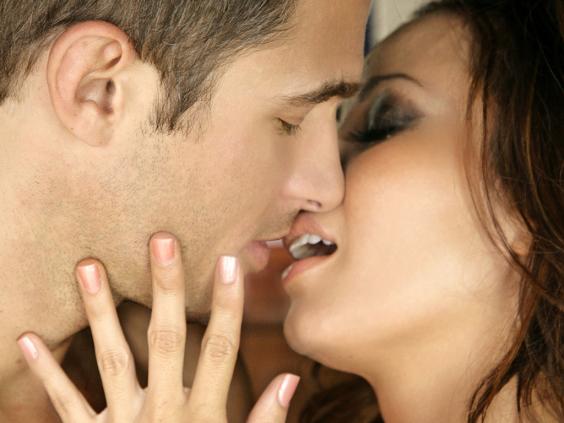 In an attempt to bring no-strings shagging to the masses, Dr Vrangalova has set up the Casual Sex Project, which is billed as a collaborative effort to share true stories of casual sex experiences of all kinds: the good, the bad, and the downright ugly. In reality, it's a website to which horny Henrys can submit their own stories of sexual debauchery in as much detail as they dare. The only prerequisite? It must involve sex (however you define sex) with someone you are not in a serious romantic relationship with.
"We live in a very sex negative culture and what is acceptable is very limited to sex within a long term romantic relationship," Dr Vrangalova tells me. "That's not unchangeable though. The prevailing norm 30 years ago was that the only accepted venue for sexual expression was marriage."
Dr Vrangalova, who has not submitted her own story to the site ("I'm the administrator, it wouldn't be right") hopes the Casual Sex Project will not only encourage sexually expressive people to reveal their deepest, most erotic secrets, but will also provide individuals who choose not to partake in casual sex with an insight into a more sexually fluid world.
"Sex outside a relationship, if it is done often, attracts a certain amount of stigma. We don't know a lot about it and we come with the preconceived notion that there is something wrong with it," she says.
"But we're definitely seeing a greater movement of people exploring alternatives to monogamy. It doesn't have to be a full blown orgy, although people are doing that. Swingers clubs have been springing up all over the world."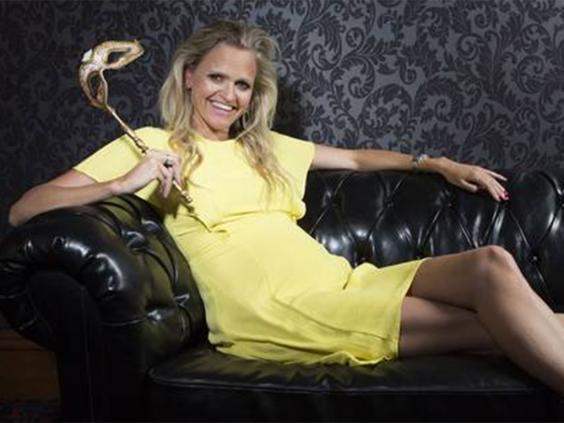 36-year-old Emma Sayle founded sex party company Killing Kittens nine years ago. KK parties are an opportunity for glamorous hedonists to explore their sexuality within the confines of a safe, controlled environment. Although the events are open to both men and women (single women and couples), the chicks call the shots. Some turn up to watch, while others arrive fully intent on getting stuck in, so to speak.
"They're not after falling in love, it's very much just about the sex," says Sayle. "I think there's an element of complete freedom. It's your decision; you're choosing to do it. It's quite empowering."
Sex with no strings can be empowering, but it can also send people, frequently women, spiralling into a pit of guilt so deep it takes a Domino's, a bottle of wine and a Sex and the City marathon to drag them out. A study from Ohio State University last year showed that casual sex can cause depression and can even lead to suicidal thoughts.
"Women are made to feel guilty because society says you're a slut if you're a girl who has one night stands," says Sayle. "If you took away that stigma, I wonder how many more girls would have guilt-free casual sex."
We're constantly told having sex releases endorphins, reduces stress, and is even good for our blood pressure. So why limit it to committed relationships? Maybe casual sex could become the equivalent to Pilates or a Saturday morning gym session. Forget spinning, get your fuck-buddy on speed-dial. It would certainly be a more enjoyable way of getting your heart rate up.
In reality though, no-strings sex is rarely knot-free. The alluring mystery of a Killing Kittens party or a nameless New York stranger is one thing, but casual sex with an ex or a close friend is quite another. What might be a stress-busting work-out for one person could be perceived as the start of a blossoming romance for another. It takes two to tango and therein lies the problem.
Reuse content