March 31 2009 is a day I remember well. I can picture the kindly-looking consultant fidgeting at his desk as he gently informed us my wife Joyce was in the early stages of dementia.
Wincing instinctively as the words penetrated sharply, they confirmed our worst fears.
For some time we'd suspected as much, especially given the history of her mother having died from Alzheimer's (Joyce's condition has subsequently been confirmed as Alzheimer's).
Our consultant explained there was no treatment at this stage but his parting words helped raise our spirits:  "I have patients similarly diagnosed five or more years ago still enjoying a good lifestyle.  So put this news out of your mind and make the most of retirement." Having never been 'doom and gloom' contenders, we put on a brave face and vowed to live life to the full as much as possible.   
Now, six years since that bombshell, we continue to enjoy a cracking lifestyle – not bad for a couple of 75-year-olds!  We can honestly say it's 95 per cent top quality.
Yes, it's been tough learning to how to cope with the dreaded Dementia. For the first few years we continued to be heavily involved in voluntary roles at Scarborough. Amazingly, Joyce carried on her caring role with a local charity for a further two years keeping an eye on a vulnerable old lady once a week, thus giving her daughter some respite.
We've found the worst thing about dementia so far is frustration.  Joyce, quite understandably, grew agitated and angry when simple, everyday routines suddenly assumed nightmarishly difficult tasks. Seeing my wife struggling, I'd dive in to help – which only made matters worse and Joyce would blow up accusing me of trying to take over everything.
It took time for the harsh reality to sink in for Joyce, who has always so fiercely independent.   I'm so proud of her.  Thanks to her positive attitude, strong faith, and steely determination not to be beaten, she continues to keep this disease at bay.
Two years ago we moved to North Lincolnshire to be close to family. We knew that one day I will almost certainly need help and support looking after Joyce. It's turned out to be the best move we could have made. I vowed not to take on any other commitments and for the first time since finishing work 10 years ago we really appreciate retirement.
Most days we venture out exploring old and new pastures; stately homes, nature reserves, country parks, woodland walks, wildlife centres and catching up with old friends.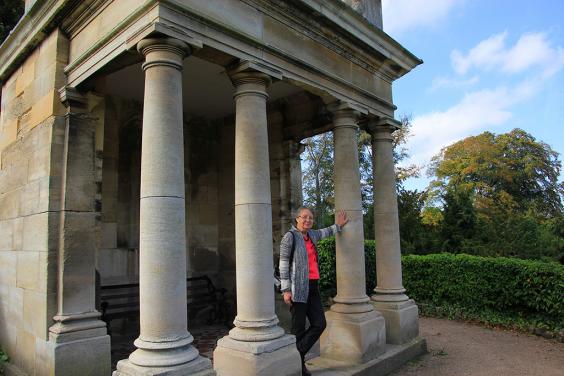 We don't walk as much as we did, following a serious fall Joyce suffered last year resulting in her being hospitalised for almost two months, spending the first 11 days 'critically ill' in intensive care.
So it's the car now for daily trips and our annual mileage has more than doubled.  We invariably call for a coffee whilst lunching out twice a week. These pleasure outings play a significant role in the battle to keep dementia at bay and, thankfully, I enjoy driving.
We also enjoy shorter walks in the countryside which prove therapeutic for Joyce as, like me, she loves nature.
Returning home she will often pay complimentary comments such as:
I've never felt happier;
I wouldn't swap my life with anyone;
As far as I'm concerned Dementia is just a word;
Life is what you make it!
So in a bizarre way Dementia has opened up a new chapter and after 55 years of marriage we are enjoying the time of our lives with such a lot to be grateful for.
Although Joyce has virtually no short-term memory retention, we overcome this handicap by me acting as her 'memory box'.
Living with dementia has proved a huge learning curve but we are determined not to give in.  And so far we run our own home together without any assistance from other agencies (though it's reassuring to know help is out there from such as the Alzheimer's Society).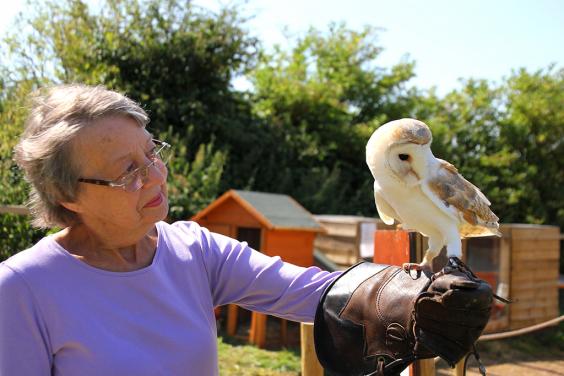 A few helpful tips I've discovered:
Never argue!  Dementia patients tell things as they see it and any correction will only undermine their confidence.
If Joyce gets a story wrong whilst telling a friend what does it really matter?
Patience, tolerance and understanding are essential, so that on being asked the same question for the sixth time just answer as you would the first time without showing frustration as that only antagonises the situation.
Do not insist your partner give their opinion on any decision.  Invite them to by all means, but never insist because making decisions with no memory is not easy.
Endeavour to constantly remind your partner how much they mean to you.  This daily declaration of love and admiration will help boost flagging confidence.
In the big picture, what really matters is the continued contentment and happiness of your partner.  If Joyce is happy, then I'm happy.  End of story.
Dementia Awareness Week runs from 17th - 23rd May. To find out more visit www.alzheimers/org.uk/daw.
Alzheimer's Society have a national helpline and you can call them on 0300 222 11 22.
Reuse content