Packets emblazoned with fruit and vegetables, promising food that is low in fat or free from the latest diet enemy can make their contents seem like the healthiest choice, but that is not always the case.
Clever marketing and new studies re-thinking the health benefits of certain foods can make understanding what to eat and drink difficult.
To help you, here are five healthy eating myths exposed. 
Skimmed milk is better for you 
Reaching for full-fat milk at breakfast instead of a low-fat option is guaranteed to make you overweight and unhealthy, right? But the truth is that full-fat milk may not be such a villainous food after all.  
Skimmed milk has been lauded as part of a drive against saturated fat and its links to obesity, and in turn heart disease and diabetes. 
However, a recent study which reviewed existing research on milk revealed that people who eat full-fat milk did not face a greater risk of developing heart disease or type 2 diabetes. 
"In terms of obesity, we found no support for the notion that low-fat dairy is healthier," said Dr Mario Kratz, author of the review and a nutrition expert at the Fred Hutchinson Cancer Research Centre in Seattle, according to Time. 
But others have stressed that no one should be drinking enough milk for it to affect their health, and that it should be considered as one part of a person's entire diet. 
"In nutrition, there are no absolutes, only relative statements in the context of everything else someone eats," Marion Nestle, a professor of nutrition at New York University and author of What to Eat, and Food Politics, recently told The Guardian.
Don't eat potatoes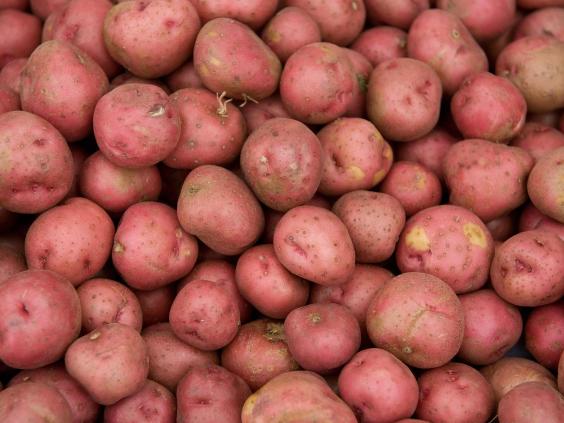 Chips, crisps and wedges covered in processed flavourings paint potatoes in a negative light when it comes to health. But a healthy diet does not have to be a potato-less one.
The starchy food is a good source of vitamin C and fibre, and can "play an important role" in your diet, particularly if they are cooked without salt or fat, according to the NHS. 
Leaving the skin on potatoes acts as a shield when cooking and can boost the fibre and vitamins in your diet.
Gluten free food is healthier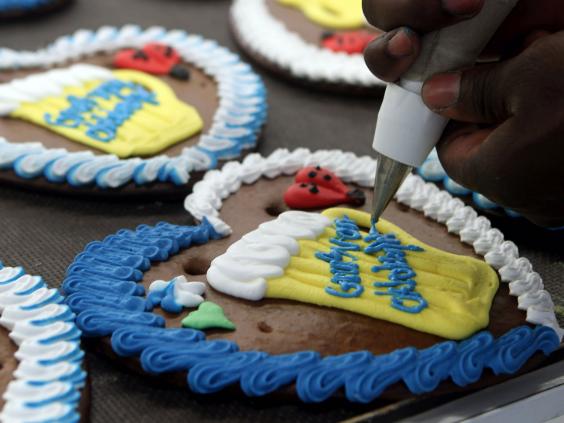 Until recently coeliacs, who are hypersensitive to gluten, struggled to find products which did not contain the protein found in wheat and some grains. But recently the selection of gluten-free products has grown, and "free from" breads, cakes and cereals suitable for those with the digestive disease have appeared on supermarket shelves. 
However, some have confused "gluten free" as a synonym for "healthy" and have eradicated the protein from their lives despite not being diagnosed as coeliac.
Cutting gluten from your diet can cause a deficiency in vitamins, minerals and fibre, Dr Peter H.R. Green, director of the Coeliac Disease Centre at Columbia University told WebMD. 
Food trends in 2016
Food trends in 2016
1/11 Celeriac root

We had a kale obsession in 2015, but 2016's vegetable sine qua non is predicted to be the knobbly celeriac root. Celeriac milk (Tom Hunt at Poco in Bristol serves it with winter mussels and wild water celery), celeriac cooked in Galician beef fat (from Adam Rawson of Pachamama, hot new chef in the capital) and salt-baked celeriac (to be found in Matthew and Iain Pennington's kitchens at The Ethicurean in the West Country) are just a few examples.

Getty Images

2/11 Middle Eastern food

The Middle Eastern Vegetarian Cookbook (£24.95, Phaidon) by grand-dame Salma Hage, author of the bestseller The Lebanese Kitchen (whose halva is pictured here), is out in April

© Liz & Max Haarala Hamilton

3/11 Non-alcoholic cocktails

Grain Store mixologist Tony Conigliaro has created Roman Redhead, a riot of red grape juice, beetroot, pale ale and verjus, and Rose Iced Tea (black tea, rose petals, anise essence, pictured here)

4/11 Gin

The discerning will be slurping Hepple gin – from chef Valentine Warner and cocktail guru Nick Strangeway – which is punctuated with bog-myrtle nuances

5/11 Argyll and Bute

Restaurant followers are getting in a froth about Pam Brunton in Scotland, who opened the Inver restaurant in Argyll and Bute to acclaim last year

6/11 Andy Oliver's Som Saa

One of the most eagerly awaited restaurants of 2016 will be the permanent incarnation of Andy Oliver's remarkable pop-up Som Saa opening very soon in east London. Oliver, who worked at Thai god David Thompson's Nahm in Bangkok, raised a whopping £700,000 through crowdfunding, and is renowned for his piquant Thai flavours and obsessive attention to detail, including in his home ferments and DIY coconut cream

© Adam Weatherley

7/11 Venison

Another ruminant in vogue is venison, with Sainsbury's doubling its line for 2016. It provides a protein-packed punch, with B vitamins and iron, and it's low in fat. Its entry into the mainstream is in part thanks to the Scottish restaurant Mac and Wild, just opened in London, whose Celtic head chef Andy Waugh (who also runs the Wild Game Co) has been touting it as street food for years (his venison burger pictured here)

8/11 Goat

From Brett Graham's The Ledbury to Angela Hartnett's kitchens at Lime Wood Hotel in the New Forest, Cabrito is the go-to goat supplier among the chef cognoscenti (roasted loin of kid pictured here) – but this year, domestic cooks can get in on the action, as Sushila Moles and James Whetlor of Cabrito offer their meat through Ocado

Mike Lusmore / mikelusmore.com

9/11 Coffee

Coffee sage George Crawford is launching the much-anticipated Cupsmith with his partner, Emma. Crawford believes that 2016 is the year purist coffee will finally meet the masses; Cupsmith's mission will be to make craft coffee as popular as craft beer on the high street. The company roasts Arabica beans in small batches, improving its quality – but sells it online, at cupsmith.com, in an approachable way: expect cheerful packaging and names such as Afternoon Reviver Coffee (designed for drinking with milk – no matter how uncouth, most of us want milk) and Glorious Espresso

Julia Conway

10/11 120-day-old steak

Hanging meat for extremely long lengths of time has become an art. In Cumbria, Lake Road Kitchen's James Cross is plating up 120-day-old steak (pictured here). The beef is from influential "ager" Dan Austin of Lake District Farmers, who is currently investigating the individual bacterial cultures that go into this maturing process

11/11 Lotus root

Diners can expect root-to-stem dining - cue the full lotus deployed by the Michelin-starred Indian Benares in its kamal kakdi aur paneer korma

Getty Images
Sushi is always healthy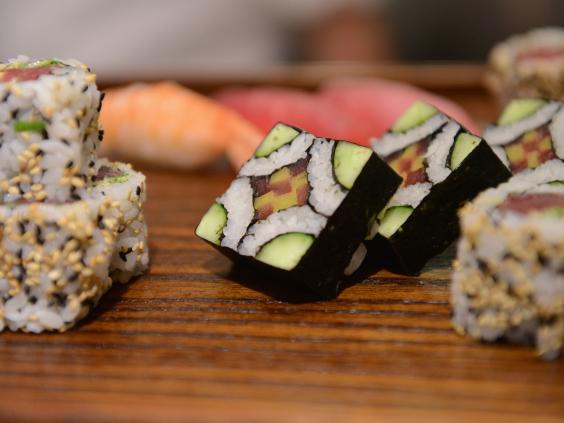 The idea of plain rice draped in fresh, raw, fish or wrapped in unseasoned seaweed makes sushi sound like the pinnacle of health foods. But sushi's health credentials can be damaged in a variety of ways. 
The white rice that sashimi, or raw fish, is often served on top of or that sits inside maki rolls is a refined carbohydrate. This takes less time to digest, and can therefore deliver a spike in blood sugar and leave you prone to wanting to eat more later. 
In addition, sushi can often be seasoned with sauces that are high in sugar, or dipped in high-sodium soy sauce. 
Juice is full of fruit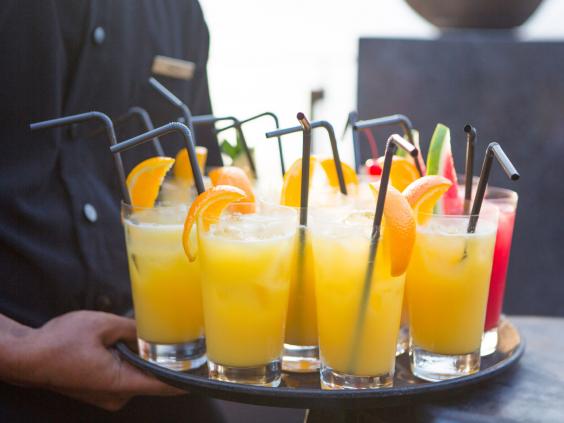 Products with healthy-sounding names covered in photographs of fruit make juice drinks seem like a quick solution for hitting the recommended five a day.
But juice "drinks" can be deceiving and are not the same as pure fruit juice. Check the packet, and you will likely find that juice "drinks" contain artificial flavourings, added sugar and water which outweights the benefits of any fruit inside, according to WebMD.