Imagine discovering that your birth certificate is a lie and that your true biological father was a sperm donor who also fathered hundreds of other children. It's a reality for more people than you might think.
Barry Stevens, who found out he was donor conceived (DC) when he was 18, discovered through DNA tests that his biological father, Bertold Wiesner, had up to 600 children. Wiesner founded the London Barton clinic in the 1940s, promising to provide sperm donors from "intelligent stock", and there is evidence to suggest that around two-thirds of the children born to couples using this clinic were his.
In a similarly unsettling discovery, Jo Rose learnt that at the time of her donor conception, in the early 1970s, there was a small number of medical students from Barts NHS Trust – most of them now high-profile doctors – who donated sperm time and time again up and down Harley Street, essentially cornering the market.
"In my search for my own father, I met one of them and he said that this handful of men treated the clinics as a 'w*** bank', and estimated that he and each of his friends have between one and 300 children," explains Rose. Add to this the estimated thousands of people in the UK who don't even know they're donor conceived (historically, clinics encouraged parents to keep it secret) and you start to see a disturbing picture.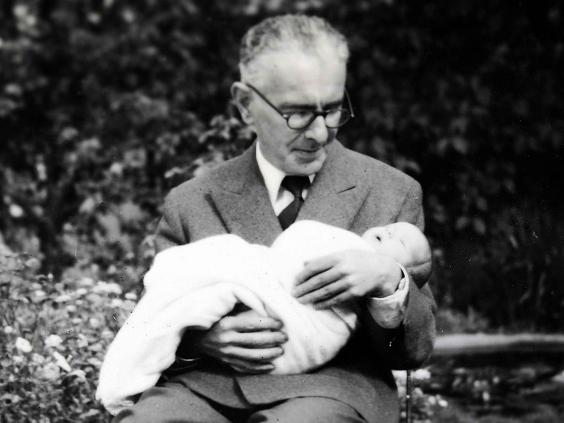 The man from Barts admitted to being deeply troubled by the biological and moral consequences of his naïve choice to treat reproductive material as on par with blood to be donated (the more the merrier), says Rose, who has also suffered emotionally from the creepy discovery that she may have scores of half-siblings out there. "Before I met my partner, I used to worry I might wind up having a relationship with one of them unwittingly, as research shows people are likely to be attracted to someone they have some genetic commonality with," she adds.
Since 2006, UK guidelines suggest that a maximum of 10 families should use sperm from the same donor. But there have already been six cases where donor sperm created more than 10 families, and the British Fertility Society is keen to "revaluate" the limit anyway. Moreover, sperm is regularly imported from abroad (notably America and Denmark, the so-called sperm capital of the world), meaning that many donor-conceived children are still growing up with an absurd numbers of siblings.
"Even under current UK guidelines, if one donor produces four children per family, that's still a potential of 40 offspring per donor," says Julia Feast, research and development consultant at the children's charity CoramBAAF, who has a special interest in people's right to access to information about their genetic origins.
Welcome to the world of sperm donation, where this is just one of many issues that stir up deep emotions, trigger polarised views, cause heated debates and lead to everything from heartfelt campaigning to downright foolish decision making. Powerful incentives are at stake here – women desperate to have babies, the fertility industry seeking big profits and many donor-conceived offspring claiming their basic human rights are being violated.
Last week, the subject hit headlines when it was reported that only nine men are registered as donors a year after the opening of Britain's national sperm bank. For many who are hoping to conceive using donor sperm, the news will have felt devastating. Why the shortage, demanded journalists, and what can be done about it? Others, including Kamal Ahuja, managing director of the London Sperm Bank, were bemused by the news. "It's fundamentally untrue that there's a shortage of sperm. London Sperm Bank, which provides sperm to 26 private and NHS clinics, has an excess," he says. (There are 50-odd "banks" in Britain, with a few hundred donors between them.)
And then there were those who were frankly relieved at the thought of a drop in sperm donor numbers, pointing to research such as the 2010 American study, "My Daddy's Name is Donor", which found that "young adults conceived through sperm donation are hurting more, are more confused and feel more isolated from their families". The report continues, "They fare worse than their peers raised by biological families on important outcomes such as depression, delinquency and substance abuse."
Laura Witjens, chief executive of the National Gamete Donation Trust (NGDT), a government-funded charitable body whose job it is to promote egg and sperm donation in the UK, has a more nuanced view. In fact, she says, there has been a rise in donor numbers over the years, but "it has failed to keep pace with the dramatic increase in demand for sperm, particularly from lesbian couples and single women". Indeed, according to the Human Fertilisation and Embryology Authority (HFEA), between 2010 and 2011, there was a 24 per cent increase in the number of lesbian couples undergoing donor insemination. "Then there's the fact that, whilst many clinics do have enough sperm, many NHS patients, particularly those in certain geographical areas, can face a waiting list of over a year – longer still, if they're from an ethnic minority."
Witjens – an egg donor herself, who was attracted to the industry after feeling, even as a young woman, that she'd have done "anything illegal, immoral or unethical to have children" – says the lack of equal access is the very reason the national sperm bank, of which she is also chief executive, was set up last year. Based at the Birmingham Women's Hospital and funded by the Department of Health, its aim is to provide a central store of sperm for both private and NHS clinics so that they no longer have to buy from overseas and so that fewer women resort to alternatives (more of which later).
Love and sex news: in pictures
Love and sex news: in pictures
1/30 What makes a perfect penis?

Scientists have now answered one of these great unknowns. According to a new study, "general cosmetic appearance" is the most important penile aspect when it comes to what women value down there. This is swiftly followed by the appearance of pubic hair, penile skin, and girth. Length comes in at number six, with the look of the scrotum trailing closely behind. The least important facet of the phallus, say the scientists, is the "position and shape of meatus", the vertical slit at the opening of the urethra.

Getty

2/30 Half of divorcees had doubts on their wedding day

Over half of divorcees considered abandoning their husband or wife-to-be at the altar on their wedding day, a new study has revealed. On top of likely worrying about wedding favours and making sure guests behave on their big day, 49 per cent of divorcees admitted they were unsure before the ceremony that their marriage would last. Some 15 per cent of divorcees polled said they were so wracked with doubt that they felt physically sick in the run up to their wedding.

Joe Raedle/Getty Images

3/30 Students who marry after studying the same subject

Picking a university subject is already difficult enough for young people. But here's an extra piece of data to weigh on your decision: you may be picking a life partner as well. Dan Kopf of the blog, Priceonomics, analysed US Census data and found that the percentage of Americans who marry someone within their own major is actually fairly high. About half of Americans are married, according to the 2012 American Community Survey (part of the Census). And about 28 per cent of married couples over the age of 22 both graduated from college. (The survey didn't recognise same-sex marriages for the 2012 data, but it will for 2013 onwards, says Kopf).

Sean Gallup/Getty Images

4/30 How much sex we have (and how much we'd like)

As a nation, we don't have as much sex as we would like, a survey has (somewhat unsurprisingly) confirmed. In a poll of 1523 people by YouGov, 64 per cent of Britons said they would wish to have sex at least a few times a month. The same sample said that only 38 per cent had sex at least a few times a month. In addition, 10 per cent said they wished to have sex every day, a goal which only 1 per cent admitted reaching.

Rex

5/30 The new female condom

Picture an internal condom. The chances are you're thinking of something which resembles a carrier bag. However, this could all be about to change with the new VA w.o.w. Condom Feminine. Not only is it a wireless, Bluetooth enabled, vibrating interactive device, which comes available in the shape of a heart, but the manufacturers think you'll love it more than not using a condom at all.

6/30 The UK's favourite sex position

Casting aside the myth that Brits are a prudish bunch, a new survey has revealed that doggy style is the nation's favourite sex position. As many as a quarter of UK adults surveyed said doggy style was their favourite way to indulge with a partner. Missionary, which is sometimes scoffed at the most boring position, was favoured by a fifth of the 1,000 people surveyed by high street sex shop Ann Summers, seeing it come in as third under "woman on top".   

Caiaimage/REX

7/30 Who's most likely to cheat?

Men and women who are economically dependent on their spouses are more likely to cheat, a new study has revealed. Researchers have found that men who are solely financially dependent are more like to cheat than women, at 15 per cent and 5 per cent respectively. Men who are rely on their wives may cheat because they are undergoing a "masculinity threat" by not being the primary breadwinner as is culturally expected, said study author Christin L. Munsch, a UConn assistant professor of sociology.

Eye Candy/REX

8/30 Jailed for loud sex noises

A woman who breached a court order barring her from causing nuisance by making "loud sex noises" was sent to jail. Gemma Wale, of Small Heath, Birmingham, was given a two-week prison sentence after a civil court judge concluded that she had breached the order by "screaming and shouting whilst having sex" at a "level of noise" which annoyed a neighbour.

Rex Features

9/30 Photo of wedding guest proposing to girlfriend in front of bride and groom goes viral

When the staggering amount time, money, and effort that goes into to planning a wedding is considered, it seems pretty obvious that all guests have is to do is turn up with some gifts, and not upstage the couple. But this fact seems to have escaped one man, whose grinning face has gone viral after he decided to propose to his girlfriend in front of the bride and groom's top table.  The photo, which has been viewed over 1.4 million times on Reddit, shows a boyfriend perched on one knee in front of his crying girlfriend.

Joe Raedle/Getty Images

10/30 Sexual fantasies

The results of a sex survey are busting the myth that Britons are sexually repressed, by revealing how the majority of women have lived out their sexual fantasies. As many as 81 per cent of women and 77 per cent of men have shared and acted out fantasies with a partner – with having sex in public topping the list of turn-ons. The study also laid bare the influence of TV and film on our desires, with three-quarters of couples saying they had inspired them. Meanwhile, a further three quarters of women and over half of men have played out a fantasy they'd found in a book.

LEO RAMIREZ/AFP/Getty Images

11/30 The world's sexiest nationalities

Irish men are the world's sexiest, according to a survey of thousands of jet-setting women. In a poll of 66,000 of single American women who use MissTravel.com, as many as 8,000 said that Irish men are the sexiest. Around half of the females who took said they were turned on by Irish men said their accent influenced their choice, according to the Irish Times.

ANDREW COWIE/AFP/Getty Images

12/30 More sex = happiness?

Couples were asked to double the amount of sex they had each week over a three month period by researchers at the Carnegie Mellon University, who compared them to couples who had their normal amount of sex. Their findings, published in the Journal of Economic Behavior, went against advice given by the average self-help book – having more sex doesn't automatically make a person happier. Instead, couples who were instructed to have more sex reported a decrease in happiness levels.

Mood Board/Rex

13/30 Most sexually satisfied countries

It is often considered the most amorous nation on the planet, but France doesn't even feature in a new list of the most sexually satisfied countries. According to a Durex global survey of 26,000 people, aged 16 and older, across 26 countries, only 44 per cent of people are fully satisfied with their sex lives. In the wake of these results, AlterNet has compiled a list of the 12 most sexually satisfied countries, with Switzerland, Spain and Italy topping the list.

INDRANIL MUKHERJEE/AFP/Getty Images

14/30 Sex o'clock

They say women are from Venus and men are from Mars – but a new sex survey suggests that members of the opposite sex seem to operate in different time zones too. While women like to get steamy between 11:21pm on average, men are more likely to be turned on at the rather inconvenient time of 7:54am. These times fall into the broader timeslots of 11pm and 2am for women, and 6am and 9am for men.

PIERRE ANDRIEU/AFP/Getty Images

15/30 More sex = more money

People who have more sex are likely to earn more, new research claims. The research, partly conducted from the responses of 7,500 people, found employees who have sex two or three times a week earn 4.5 per cent more than colleagues who do not.

Rex

16/30 The effects of watching porn

Contrary to suggestion that porn desensitises viewers to sex, a study has found that it doesn't "negatively impact sexual functioning" and in fact boosts couples' sexual attraction to one another. In research published in the Journal of Sexual Medicine, scientists at the University of California tested the effects of visual sexual stimuli on men in relationships, finding that it "is unlikely to negatively impact sexual functioning, given that responses actually were stronger in those who viewed more VSS."

Rex

17/30 'I have herpes'

A woman diagnosed with herpes at the age of 20 has written an emotional essay about living with the common condition to fight the stigma surrounding it. Ella Dawson, now 22, said she had never had unprotected sex and thought she "wasn't the sort of person STDs happened to" when the symptoms first appeared during her time at university in the US. She wrote that the diagnosis initially felt like a "punishment" for her values and relationships and worried her that telling boyfriends would ruin her love life.

Ella Dawson

18/30 More sleep, better sex

A new study could have a simple answer to enhancing your sex life – just get a good night's sleep (if you are a woman at least). A study conducted by a team at the University of Michigan Sleep and Circadian Research Laboratory found women who get an extra hour of sleep at night reported higher levels of sexual desire and were more likely to have sex with their partners.

Getty Images

19/30 Swipe right

A woman has detailed her experiences of a week of always swiping right on Tinder. By "opening the floodgates," as Ms Caster describes it, she receives scores of messages from different men – and not all are terrible.

20/30 The most adulterous town in the UK

Ever wondered what the neighbours are up to? Well if you live in Beeston, Nottinghamshire, then the answer is probably... having an affair. The bustling East Midlands town has been granted the dubious honour of being the UK's top spot for infidelity – with a total of 941 affairs reportedly taking place right now. According to The Official Infidelity Index 2015, which was released this week, 2.54 per cent of the town's population are currently seeing someone they shouldn't.

REX FEATURES

21/30 Average penis size revealed

Scientists have measured more than 15,000 men's penises in an effort to find out what size is "normal". Researchers at King's College London and a London NHS trust said they hoped the review would help address "the concern that some men have about their penis size" and aid people suffering from anxiety and distress. They revealed that the average flaccid penis is 3.6ins (9.16cm) long, or 5.2ins (13.24cm) when stretched, and 3.7ins (9.31cm) in circumference. Erect penises are 5.1ins (13.12cm) long on average and 4.5ins (11.66cm) in girth.

Rex

22/30 One true love

Men fall in love more times in their life than women, according to a new survey. 2,000 adults were asked about relationships, and discovered that more than half of men say they've loved more than one person their lifetime. For women, it's markedly fewer, with only 45 per cent saying they've had multiple loves.

23/30 Dating site for 'beautiful people only'

A self-proclaimed "elite" dating website has removed around 3,000 members because they were "letting themselves go". BeautifulPeople.com describes itself as the "largest internet dating community exclusively for the beautiful" and puts people's photographs to a members' vote to decide if they are allowed in. But administrators have now shown that the rigorous 48-hour selection period is not a permanent pass by taking thousands of profiles down, mainly because of weight gain and "graceless ageing".

24/30 Sex is a 'miracle cure'

Regular exercise – including sex, walking and dancing – are "miracle cures staring us in the face" and could dramatically cut our risk of cancer, dementia, heart disease and diabetes, leading doctors have said. In a new review of existing evidence which reveals the full extent of benefits that can be accrued from exercise, the Academy of Medical Royal Colleges said the improvement in health and savings to the NHS could be "incalculable".

Susannah Ireland

25/30 Pornhub searches by age of user

Pornhubs prolific Insights blog fires out many reports of sociological interest, none more so than its latest on age, which lays bare different age groups' sexual proclivities. Looking at the most popular searches among 18-24s, there are several familial terms including 'step mom', 'milf', 'mom' and 'step sister', a trend that seems to die out somewhat in users' 30s. By 65, 'massage' becomes the top term, while 'granny' perhaps unsurprisingly also hits the top ten.

PlaceIt/Just Another IKEA Catalog

26/30 Mature sex

Research into the sexual lives of more than 7,000 men and women between the ages of 50 and 90 in England reveals that half of men and almost a third of women aged 70 and over were still sexually active, with around a third of these sexually active older people having sexual intercourse twice a month or more. Around two-thirds of men and over half of women thought "good sexual relations were essential to the maintenance of a long-term relationship" or "being sexually active was physically and psychologically beneficial to older people".

Getty Creative

27/30 The secret to an eighty year marriage

Figures from the Office of National Statistics show that 42 per cent of marriages in England and Wales end in divorce, and the average British marriage which ends in divorce lasts 11 years and six months. Helen and Maurice Kaye, now aged 101 and 102, have been married for 80 years, and say the secret is: "I think it's important to have patience and tolerance. You're two entirely different people who suddenly live together, which can't be easy. But if you love each other, you get over the difficulties."

28/30 Valentine's Day porn

Pornhub saw a (slight) drop in traffic on Valentine's Day as people focused on pleasuring their partners rather than themselves. Everywhere, it is, except for London. Overall UK traffic dipped 3 per cent across the UK, with Plymouth and Oxford seeing the biggest drops of 11 per cent and 10 per cent respectively. In fact every major city spent less time watching porn bar London, the Pornhub audience for which grew by 2 per cent.

Getty

29/30 1 in 10 men paying for sex

A tenth of British men have admitted to paying for sex, according to a new study. Professionals aged 25 to 34 who binge drink and take drugs were found to be the most likely to have used the services of prostitutes, based on findings from a study of 6,108 men. Around 11 per cent of subjects, in the study published in the Sexually Transmitted Infections journal, have ever paid for sex in their lifetime and four per cent admitted to doing so in the last five years.

Getty Images

30/30 Questions that determine if you're in love

The existence of love and its nature is something that has troubled philosophers for centuries, but a pair of scientists believe they have a set of questions that yield "clear empirical evidence" of it, or at least whether your relationship will end in divorce. They are: 'How happy are you in your marriage relative to how happy you would be if you weren't in the marriage?' and 'How do you think your spouse answered that question?'

Columbia
Although Witjens admits that nine sounds a paltry figure, she says that they only need 13 to break even financially by March 2016.
"And it's important to bear in mind that for 13 donors whose sperm we can actually use, that means testing the sperm of 130, and to test 130 means reaching hundreds or thousands more because many drop out during the process." Witjens believes there are four obstacles currently preventing more men coming forward. "First, lack of awareness. We want men to think of this like blood donation – something altruistic. Second, there's a stigma. Everyone knows that for guys to donate sperm, they are getting paid to have a w*** and many British people see that as smutty. Third, we are asking a lot from healthy men in the prime of their life, as donors have to go to clinic twice a week for three to four months, then give blood for a further six months [to check for HIV]. We also ask them to refrain from sex two days before masturbating, in order to get the best sperm. If guys aren't put off by that, which many are, there's the fact that for 80 to 90 per cent of them, their sperm fails. It may be fine for normal life, but this sperm has to be frozen and the thawing can kill it. Or we may find there's something that disqualifies them – perhaps they're overweight or they have a genetic disease in the family."
The change in UK law in 2005, which removed anonymity for all donors and gave donor-conceived children the right to identify their genetic parents once they reached 18, is also believed to be a factor. "In the UK, you have shot yourself in both feet and knees, with such strict regulation," believes Ole Schou, who set up the world's largest sperm bank, Cryos International in Denmark, which exports to over 80 countries. "The fact is, most potential donors don't want to be identifiable," he says, explaining that in Denmark, they can choose. Also, he claims, "if you ask heterosexual couples whether they'd prefer an anonymous donor or non-anonymous, we find the absolute majority say anonymous, which is why so many go abroad. The very fact that, when they come home, they are not punished – conversely, everyone is usually very pleased for them – shows what a strange regulation it is."
Indeed, Schou explains how he has found a loophole so that British people don't even have to go overseas to find sperm donors with anonymity. The British rules, he explains, don't apply if you deliver directly to people's homes, rather than to clinics, meaning that anyone in the UK can buy sperm from him, with a home-insemination kit included in the package.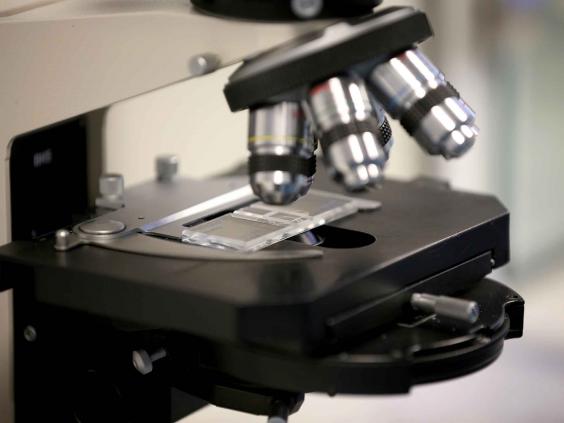 Schou (whose company once ceased taking donations from ginger-haired men due to lack of demand) compares fertility treatment to abortion in that everyone agrees it's not a good thing; but if you don't allow it, people either go abroad or to the grey market – in this case, anything from informal introduction services such as the website Pride Angel, which operates like a dating site, right through to unregulated online infertility forums, where donors use screen names such as bigD and offer their unscreened, untested and sometimes unsafe sperm for free. "We know it can go right, but it can also go spectacularly wrong," says Witjens. "I've spoken to women who've met a guy, having agreed to insemination, only to wind up giving him a hand-job or sex. For some, the joy of being pregnant takes over, but others feel violated."
Some years ago, Witjens wanted to know the real story of this grey market, so she posted as a woman looking for a donor online. "I'm Dutch and not easily shocked, but I received videos of men w***ing right through to some disturbing claims about their sperm. But women get desperate and put themselves at risk – not just themselves, but the children they may go on to have. At least with Cryos, the sperm is safe."
Aiming to overcome such problems, Witjens is planning a new recruitment campaign, to focus on UK men having the power to change lives. "We considered appealing to male pride in the way they do in Denmark – the superman message that says, 'Men, prove your worth, show me how good you are!' – but if we link masculinity to fertility, are we saying men who are less fertile are less men?"
Both are extraordinarily misguided messages, believes Jo Rose, who has spent most of her adult life battling for the human rights of donor-conceived people and whose efforts were largely responsible for the UK's 2005 ban on anonymity. What Rose wants – along with the campaign and support groups for donor-conceived people that are springing up all over the world, including Tangled Webs UK, Anonymous Us in the US and Donor Offspring Europe – is for professionals and those thinking of using donors to consider the potential emotional impact on any offspring, even those born after 2005, who will have the right to know their genetic identity.
And in this, she has the support of CoramBAAF. "Contrary to popular opinion, the 2005 law has not solved all the problems for today's DC children," explains Julia Feast. "There's much more openness now, particularly among lesbian couples and single parents, but many parents still bring up their children with no intention of telling them. However, that doesn't mean their offspring won't pick up on something being different and many suffer because of it. In addition, these people lack their accurate medical histories, which can have and has had some dire consequences. Then there's the fact that many find out later in life and feel totally deceived and devastated. It's not a minority. There are lots of these stories."
One solution is a birth registration reform, "so that everyone, not just donor-conceived people, has the right to know they have a different status," she says. Thus, there would be two birth certificates: "A short one showing the legal parentage, which can be used for situations such as job applications, and a longer one to show if you are adopted, donor-conceived or under special guardianship. It wouldn't even need to give the identifying information, just show where you need to ask. It's already in place for adopted people and works well. And we know that, if parents know it's there in black and white for children to see when they're older, they're far more likely to tell the truth."
Emma Creswell, 27, has gone further. Having discovered that she was donor-conceived as an adult, she won a six-year battle last year to have the name of the man she thought was her father removed from her birth certificate altogether. "I still don't know the identity of my biological father, so now there's a blank. To me, it means a lot. It's the truth. It's who I am," says Creswell, whose success could lead to further cases.
While many donor-conceived adults have benefited from contacting some of their genetic half-siblings (Barry Stevens is in contact with 11 of his), Tom is among the five parent-child matches made so far through the Donor Conceived Register, which aims to bring interested donor parents and children together through DNA matching. "It was amazing to meet this person in 2010 who looked like me and who had all these similar traits to me," he says. "It explained a lot about where I came from and was a very healing process. But ultimately I wanted to find a man who wanted to be my father, and he met me more out of curiosity..."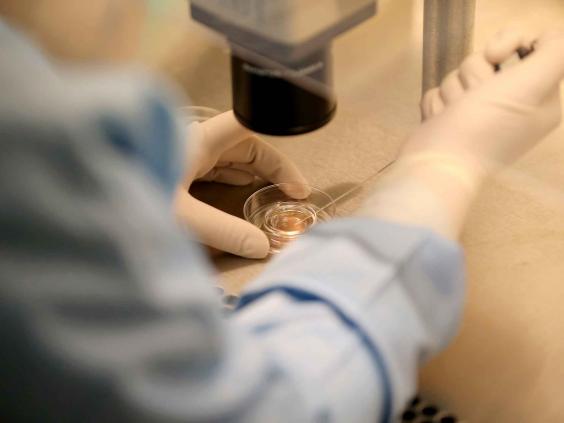 Feast believes that we should be providing not just the register, but professional support to people like Tom, just as we do with adopted people who decide they need help or to look for their roots. She would also like to see the UK learning from countries such as Australia, where far more questions are asked at policy and practice level about whether donor conception is emotionally healthy for the family and whether children are at the heart of decision-making. "Then there's the role of clinics," she says.
Olivia Montuschi of the UK's Donor Conception Network, which represents families with donor-conceived children, claims most clinics already offer at least one so-called "implications counselling" session. "But I agree that's not sufficient," says Montuschi, who herself has two grown-up children thanks to sperm donation. "Many people need to grieve the child they imagined they would have, and clinics should be recognising that and supporting them with that process, then promoting the importance of being open and honest so that would-be parents are ready to answer what can be some very difficult questions from their children."
Donor-conceived people can fare well in families, she says, but studies show that those who grow up with parents who are confident, comfortable, honest and open at what they've done fare much better.
Witjens agrees that there's a long way to go. "I know some clinics don't offer any support or counselling. Just yesterday, a professional from a clinic asked me why it even matters if parents tell their children at all."