Makers of an Alzheimer's drug are hoping it will become the first new treatment for the disease available to sufferers for over a decade if trials conclude successfully later this year.
The drug, called intepirdine, works by increasing the release of a chemical in the brain that plays an important role in memory function.
Its developers say unlike more experimental treatments, which have caused excitement in early stages but then failed in clinical trials, the drug works in tandem with existing medication to help people with dementia live more independently for longer.
"Studies based on theory can be successful, but several hundred of them have failed," said Lawrence Friedhoff, chief development officer at Axovant, the company producing the drug.
"Our trial is replicating a study that already shows statistically significant benefit in humans, so it has a much higher chance of being successful."
Alzheimer's is the most common cause of dementia, a degenerative brain condition that affects more than 850,000 people in the UK, most of whom are over 65.
The last Alzheimer's drug to be approved was donepezil in 2002.​
While the intepirdine trial is not guaranteed to succeed, this drug is the only plausible new treatment being submitted for approval in the next few years, following a string of failures.
Among current drugs prescribed for the symptoms of the disease are medicines that prevent the breakdown in the brain of acetylcholine, which carries messages from one cell to another.
This new treatment could help slow memory loss in Alzheimer's patients by increasing levels of acetylcholine in the brain, Dr Friedhoff told The Independent.
"Patients with Alzheimer's disease have less acetylcholine in their brains and less release of it than other people. And we know that can be part of what causes memory problems," he said.
"The old drugs prevent the breakdown [of acetylchlone], the new drug promotes its release, and together they work better than either alone."
Many other new Alzheimer's drugs that have been trialled in recent years focussed on tackling the production of toxic amyloid proteins, which are associated with the formation of a nerve-cell destroying plaque in the brain.
But a number of high-profile trials, including one by pharmaceutical giant Merck that took place last year, ended in disappointment when the drugs in question were not found to be effective in a clinical setting.
"As far as I can tell, the only drug with reasonable chance of being approved in the next couple of years is ours," said Dr Friedhoff. "The others have generally been based on this amyloid hypothesis and have either failed or are not going to read out for a couple of years from now.
"Most of the other trials have been based on the assumption that amyloid is important in causing Alzheimer's disease, as opposed to something that happens alongside it. 
"That assumption, I think, is probably wrong, which would explain why so many of these other drugs have failed," he said, adding: "Although I thought it was an interesting idea 15 years ago, I lost faith in it a long time ago as an approach to treating Alzheimer's."
Tara Spires-Jones, interim director of Edinburgh University's Centre for Cognitive and Neural Systems, said the early data on the treatment looked "promising".
She said if the drug were approved, while Alzheimer's patients would benefit, it would not stop or slow the progression of the disease, as amyloid-based treatments aimed to.
"It may provide more symptomatic benefit, but like the drugs that currently exist, it will not change the course of the disease. But it is great that people have another option, and maybe it will work better than the ones that are currently available," she said.
Six ways to help reduce the risk of dementia
Six ways to help reduce the risk of dementia
1/6 Moderate, regular exercise

Last year, a study found that walking briskly for 30 to 40 minutes a day, three times a week, was all it took to "re-grow" structures of the brain linked with cognitive decline in later life. Researchers have also said statins, designed to help those with heart conditions, may play an additional role in protecting the brain from dementia.

Getty Images

2/6 Quit smoking

A review of studies relating smoking and dementia found that (when you remove studies funded by the tobacco industry) smokers have a significantly greater risk of dementia.

Getty

3/6 Protect your head

A variety of observational studies have shown that professional boxers and war veterans are at greater risk of dementia due to repeated concussion and traumatic head injuries.

Rex

4/6 Puzzles and crosswords

In 2010, studies suggested people who do puzzles and crosswords may stave off dementia for longer. However, the same study also found they may experience a more rapid decline once the disease sets in. Crosswords and Puzzles from The Independent can be solved here

Getty Images

5/6 A healthy lifestyle

Dr Laura Phillips of Alzheimer's Research UK says a healthy lifestyle is best for preventing dementia: "Eating a balanced, healthy diet, exercising regularly, not smoking, and keeping blood pressure and weight in check."

Getty

6/6 A Mediterranean diet

Research has suggested that a Mediterranean diet – rich in fish, fresh fruit and vegetables, whole grains, nuts and seeds – may reduce the risks of dementia.  However NHS Choices has rpeviously warned some of the media coverage of this diet may overstate its benefits.

Rex
Around 1,150 patients with mild to moderate Alzheimer's are taking part in the current international trial, which has been offered at clinics around the UK including one in Plymouth.
If the trial is successful when it is completed this autumn, the drug will be submitted for approval in the US, which could take place as soon as this time next year, and then in Europe.
Two different compounds that work in a similar way to intepirdine have reached the end of testing in the last two months, but have been unsuccessful.
One of them, produced by a European drug company called Lundbeck, "attached itself to the same molecule, but the structure was quite different", said Dr Friedhoff.
Trials of this drug hit problems because of raised liver toxicity – but if intepirdine can overcome any similar stumbling blocks, the path will be left clear for its approval.
James Pickett, head of research at the Alzheimer's Society, said the failure of the other two compounds should generate an "element of caution" around Dr Friedhoff's claims, but said its success was possible.
"It's completely plausible that there are subtleties between them, and difference in the way these things get into the brain," he told The Independent.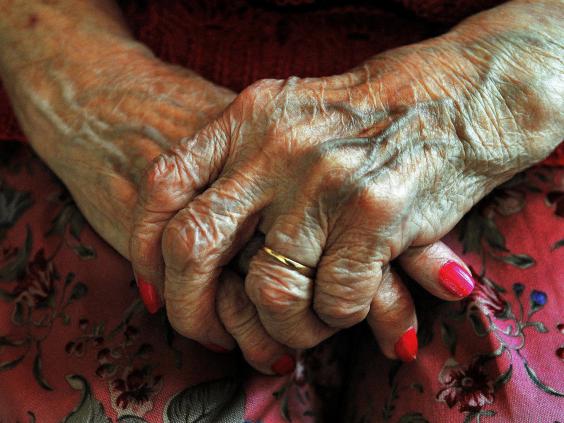 David Reynolds, chief scientific officer at Alzheimer's Research UK, compared the different ways similar drugs can work to different types of anti-depressants.
"It's not at all clear that this one is any different from the previous two. The SSRI anti-depressants, there are several of those on the market and they are all subtly different in what they do, with benefits and side effects for different patients," he said.
"Until we have the data I can't comment as to whether this is a fantastic new treatment for patients to improve their symptoms, or whether in a few months time it will join the unfortunately long list of compounds that haven't worked."
Reuse content