Hundreds of staff are on the brink of quitting the care home inspectorate after their roles were outsourced to a private firm – which is making them reapply for the jobs on less than half their pay.
The mass exodus of staff from the CQC threatens to undermine the health and social care regulator's ability to ensure elderly people are being properly looked after. 
The Independent has been told that care home inspections are already being delayed because experts are refusing to work for £8.25 an hour.
From Monday the former government agency Remploy – now a for-profit company majority-owned by the US outsourcing giant Maximus – will be responsible for recruiting "Experts by Experience" on behalf of the CQC,
The experts – who are often people who have personal experience of care services – play a vital role in the inspection process. While CQC inspectors assess staff training files, check regulations and interview managers, the experts sit and chat with the residents and observe how they actually live. Their findings are often included in the inspection report.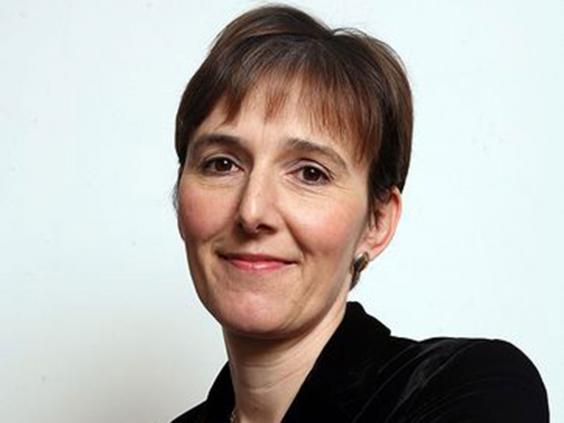 The new experts will help carry out around 10,000 annual inspections across London, the South and North of England – three of the four contract regions which were previously managed by two charities, Choice Support and Age UK. Only central England will still be run by Choice Support.
Case study: 'This isn't austerity - just insulting'
"I'm about to lose the zero-hours job I love. Maybe "lose" isn't the right word. But the contract under which I work has been taken away from the charitable sector and awarded to a private company. The new bosses refuse to honour, or even discuss, existing terms and conditions. Instead, they're offering the same work with a 44 per cent cut in pay (51 per cent for those living outside London).
"For the past two years I have worked as an "Expert by Experience" for the Care Quality Commission, accompanying inspectors on unannounced visits to care homes. Remploy/Maximus have promised to deliver hundreds more "experts" for the CQC. But the budget is tight and presumably they also have to deliver profits for their shareholders. Hence the big cut in our pay.
"In other words, people with expertise and years of experience, selected through a rigorous interview process and then given specialist training, are being offered the Living Wage.
"This is less than my student nephew gets for a match-day shift at the pub. So thanks, but no thanks. There's austerity, and then there's just plain insulting."
Edited extract from Claire Bolderson's blog, 'Calling time on my zero-hours job'
Remploy wrote to experts this month telling them their pay would be halved from £17 an hour to the Living Wage of £8.25, or £9.40 in London. As casual staff on zero-hours contracts the experts cannot insist that their previous terms and conditions are maintained.
Remploy's "derisory" pay offer is outlined in a list of FAQs sent to experts this month and seen by The Independent. The Independent spoke to 10 Experts by Experience. They were frustrated and saddened that the role was being "devalued" by Remploy, a company they had no intention of working for. Many said most of their colleagues also planned to quit – indicating that hundreds of trained experts could be lost. 
Enid Irving, in her late 70s, from Islington, north London, has a master's in gerontology from King's College, London, and had been going on inspections for several years.
"A lot of us [experts] are older so understand the problems older people have," she said. "You ask people about their food and see the menu, the entertainment, how they're cared for and what activities they're encouraged to do – and this varies enormously from home to home. How could a person on £8 an hour do that job? Age UK are good people. I've no idea who Remploy are." 
Claire Bolderson, an expert who published a blog this week announcing she is quitting after two years in the role, said: "Big business has taken over our charity jobs. The elderly and vulnerable will suffer." She set up a Facebook group for aggrieved Age UK experts and conducted a survey of around 65 people to see if anyone was prepared to join Remploy. Almost 75 per cent said no.
"Who are Remploy going to get [to replace them] who will accept that kind of money? And of the people completely new that apply, with no experience, how will they get trained fast enough to begin inspections from Monday?" she said.
She added: "We've heard from CQC inspectors, who are also exasperated at the change, that they can't book any inspections for February because there aren't enough Experts by Experience yet."
John Godley, 65, from Leeds said: "I was disappointed when Remploy took over. My role was mainly inspecting elderly and dementia care homes. My father has been in and out of care homes and my mother had dementia so I wanted to give something back."
UK news in pictures
UK news in pictures
1/30 17 August 2016

Children enjoy the cold water of a fountain in London during a hot and sunny day as temperatures rose up to 25 Celsius (77F)

AP

2/30 16 August 2016

AFP/Getty Images

3/30 15 August 2016

A supporter of Jeremy Corbyn holds up a placard at a Black, Asian and minority ethnic (BAME) rally in north London, organised by 'Jeremy for Labour', a group supporting Corbyn's re-election as Party leader

AFP/Getty Images

4/30 15 August 2016

ritish opposition Labour Party leadership contender Owen Smith delivers a speech on the National Health Service at The University of Salford in Salford, north west England, on August 15, 2016. The result of the contest between encumbent leader Jeremy Corbyn and Owen Smith for leadership of the Labour Party is set to be announced at a special conference on September 24

AFP/Getty

5/30 14 August 2016

Historical reenactors take part in the 'Lytham 1940s Wartime Festival' in Lytham St Annes. The two-day festival features displays, exhibitions, musical entertainment and live-action reenactment of life during the Second World War

AFP/Getty Images

6/30 13 August 2016

People throw brightly coloured powder at the Holi Festival of Colours at Wembley Park in London

Getty Images

7/30 12 August 2016

People relax on boats on the Serpentine lake in London. Temperatures in London have reached 27 degrees centigrade with pleasant weather also expected over the weekend

Getty Images

8/30 11 August 2016

Munduruku tribesman General Chief Arnaldo Kaba Munduruku (C), from the Tapajos Basin in the Amazon rainforest, is joined by Greenpeace activists, some of whom are dressed in monkey costumes, as he speaks to the media outside the Siemens' UK headquarters in Camberley. Greenpeace activists join two members of the Amazonian Munduruku tribe at German engineering company Siemens' UK headquarters to protest the building of mega dams in the Brazilian Amazon and to demand a meeting with senior management at the company

Getty Images

9/30 10 August 2016

Baby gorilla Afia interacts with her keeper Joanne Rudd on 'Gorilla Island' at Bristol Zoo. The hand reared Western lowland gorilla who was born at the zoo by emergency C-section on February 12 is taken out onto the island daily to help build her confidence and awareness of what will eventually become her new home. Although Afia's mother Kera, still isn't aware that Afia is hers it is hoped that the young gorilla who is enjoying a varied diet of sweet potato, leafy lettuce and pellets, will continue to get to know her family under the watchful eyes of her dedicated keepers

Getty Images

10/30 9 August 2016

A surfer catches a wave as the sun sets at Fistral Beach in Newquay in Cornwall. The Cornish seaside town will play host to the annual Boardmasters festival. Since 1981, the Boardmasters surfing competition has been held in Newquay and is now part of a larger five-day surf, skate and music festival becoming an integral part of the continually popular British surf scene growing from humble beginnings, to one of the biggest events on the British surfing calendar

Getty Images

11/30 24 July 2016

Newly appointed as manager of the England football team, Sam Allardyce poses for a photograph with an England scarf

Martin Rickett/PA Wire

12/30 23 July 2016

British Chancellor of the Exchequer Philip Hammond (R), and British Parliamentary Under Secretary of State for Transport and Minister for Aviation, Lord Tariq Ahmad (L), listen to London City Airport CEO Declan Collier, as they pass a British Airways aircraft during a tour of the airport in east London on July 27, 2016. The British government hailed a £344 million investment to expand London City Airport on Wednesday as evidence Britain was "open for business" despite its Brexit vote

STEFAN ROUSSEAU/AFP/Getty Images

13/30 22 July 2016

Labour leadership candidate Owen Smith speaks at a rally in London

REUTERS/Neil Hall

14/30 21 July 2016

Police close a road close to RAF Marham in Norfolk, after a serviceman was threatened with a knife near to the base

Chris Radburn/PA Wire

15/30 20 July 2016

Tour de France winner Chris Froome celebrates on the podium after the twenty-first and last stage of the Tour de France cycling race in Paris, France

AP Photo/Christophe Ena

16/30 19 July 2016

Merlin Entertainment's Talking Donkeys are put through their paces in preparation for three days of children's donkey rides, celebrating the start of the summer holidays in London

Mikael Buck

17/30 18 July 2016

David Barber, The Queen's Swan Marker, holds a cygnet, or young swan, during Swan Upping, the annual census of the swan population on the River Thames, in a week long exercise where unmarked mute swans are now counted - rather than eaten - in a tradition exercised by the British Crown for nearly 900 years, at Sunbury

REUTERS

18/30 18 July 2016

A 'Vote LEAVE' battle bus is re-branded outside the Houses of Parliament in Westminster by the environmental campaign group Greenpeace. The bus which was used during the European Union referendum campaign and had the statement "We send the EU £350 million a week let's fund our NHS instead" along the side was covered with thousands of questions for the new Prime Minister Theresa May and her government about what a 'Brexit' might mean for the environment

Getty Images

19/30 17 July 2016

US director Steven Spielberg poses as he arrives to attend the UK premiere of the film "The BFG" in Leicester Square

AFP/Getty Images

20/30 16 July 2016

A Raticate, a character from Pokemon Go, a mobile game that has become a global phenomenon, in front of the gates of Downing Street in London

Getty Images

21/30 16 July 2016

London landmark, The London Eye is illuminated in blue, white and red lights, resembling the colours of the French flag, as Britons express their solidarity following the deadly attack in the southern French city of Nice A gunman smashed a truck into a crowd of revellers celebrating Bastille Day in the French Riviera city of Nice, killing at least 84 people in what President Francois Hollande on Friday called a "terrorist" attack. / AFP / CHRIS J RATCLIFFE (Photo credit should read CHRIS J RATCLIFFE/AFP/Getty Images)

AFP/Getty Images

22/30 15 July 2016

Armed police outside the French Embassy in London, following the death of at least 84 people, including several children, after a terrorist drove a truck through crowds celebrating Bastille Day in Nice

PA

23/30 14 July 2016

Foreign Secretary Boris Johnson addresses staff inside the Foreign Office in London

PA

24/30 13 July 2016

New British Prime Minister Theresa May speaks to the media outside her official residence 10 Downing Street in London

AP

25/30 13 July 2016

David Cameron makes a speech outside 10 Downing Street in London, before leaving for Buckingham Palace for an audience with Queen Elizabeth II to formally resign as Prime Minister

PA

26/30 12 July 2016

Former Queen guitarist and campaigner Brian May poses with people dressed as Badgers during a photocall in London. The event was organised to 'urge' the government to abandon their planned Badger Cull which is to be rolled out in the Autumn

Getty Images

27/30 11 July 2016

Britain's new Conservative Party leader Theresa May speaks to members of the media at The St Stephen's entrance to the Palace of Westminster in London. Theresa May will become the prime minister who leads Britain's into Brexit talks after her only rival in the race to succeed David Cameron pulled out unexpectedly. May was left as the only contender standing after the withdrawal from the leadership race of Andrea Leadsom, who faced criticism for suggesting she was more qualified to be premier because she had children

AFP/Getty

28/30 11 July 2016

Stay Puft Marshmallow Man is seen on the concourse at Waterloo Station in London. Ghostbusters take over Waterloo Station as Stay Puft Marshmallow Man smashes through the concourse during the morning rush-hour

Getty Images for Sony Pictures

29/30 10 July 2016

Demonstrators from the Black Lives Matter movement march through central London, during a demonstration against the killing of black men by police in the US

AFP/Getty Images

30/30 10 July 2016

Members of the British Royal Air Force Aerobatic Team, the Red Arrows, perform ahead of the British Formula One Grand Prix at Silverstone motor racing circuit in Silverstone

AFP/Getty Images
Heidi Alexander MP, Labour's Shadow Health Secretary, called on Jeremy Hunt to intervene and review the impact the decision could have on patient care.
She said: "Instead of slashing their pay, we should be encouraging people with real experience of our health and care service to get involved in inspections. Patients have a vital role to play in helping us to understand how well care is being delivered and where improvements need to be made. If Jeremy Hunt is serious about giving patients a voice in the NHS, then he shouldn't make them pay the price for his mishandling of NHS finances."
Remploy's chief executive, Beth Carruthers, has written to experts outlining a new "phased approach to arrangements" under the new contracts, which has been agreed with the CQC.
She promised experts who wish to continue with the programme under Remploy that they will be paid at an hourly rate of £15 for the first six months of the contract, dropping to £12.50 per hour for "at least the next six months".
The company would not confirm the long-term pay rate while the CQC said "contractual discussions" are still ongoing. A spokesman said the decision to award the new contract focused on increasing the numbers of experts as well as "maintaining the high-quality contribution the experts have provided to date, and ensuring that the programme provides value for money to the taxpayer".
Chris Day, CQC's director of engagement, said: "We have listened to the concerns that some experts have raised with us about the changes to their contracts – and although we do not set pay rates, we have tried to ensure as much protection as possible for existing experts.
"We hope the experts who currently work with us will continue to do so. Our increased investment in the programme demonstrates how much we value their involvement in our work and the expertise and experience they bring to our inspections, policies and training of our staff."
Reuse content