The Secretary of State for Health, Jeremy Hunt, has been told by family doctors that proposals to strip trainee GPs of thousands of pounds' worth of salary supplements could have a "catastrophic" impact on the workforce and compromise safe patient care. The Government is considering plans to scrap pay subsidies worth between £14,300 and £16,200 a year to GPs in training, which were originally introduced to address pay discrepancies between GPs and hospital doctors. 
Withdrawal of the subsidy could mean GP trainees' pay falling to a rate 31 per cent lower than their hospital counterparts.
GP leaders fear medical students will be deterred from choosing general practice at a time when the profession is already in the midst of a workforce crisis and is struggling to attract new recruits.
Dr Maureen Baker, chair of professional body the Royal College of General Practitioners (RCGP), has now written directly to the Secretary of State for Health, to warn him against the plan, which she said would make the Government's own goal of recruiting 5,000 more GPs by 2020 "impossible" to achieve.
The Department of Health says the proposals, recommended by the independent Review Body on Doctors' and Dentists' Remuneration (DDRB), would give trainee doctors a higher basic salary and reward them according to hours worked. GP trainees often work fewer hours than hospital doctors.
There are also proposals for the subsidies to be replaced with pay premiums designed to incentivise young medics into entering undersubscribed specialities.
However, the RCGP said the premiums, whose value has yet to be decided, did not offer the kind of guarantee required to attract medical graduates into general practice.  
Stripping away the subsidies without any replacement would leave trainee GPs with a basic salary of £31,838, rising to £35,952 in their third year of training. Around 4,000 GPs would be affected, the RCGP says.
In her letter to Mr Hunt, seen by The Independent on Sunday, Dr Baker writes: "I am extremely concerned that this proposal, if implemented, would have a catastrophic impact on GP recruitment, leading to a worsening of the current workforce pressures that general practice is under and compromising the ability of GPs to continue to provide safe patient care.
"I therefore strongly urge you to reject the DDRB's proposal to remove the GP-trainee supplement, and to enter into discussions with the British Medical Association (BMA) with a view to agreeing a way forward that recognises the need to ensure that disproportionate pay does not discourage junior doctors from joining the profession."
Dr Baker's decision to write to Mr Hunt represents a rare intervention by the RCGP into a pay dispute with the Government. Doctors pay negotiations are carried out by the BMA, the doctors' union.
The RCGP said their intervention reflected the scale of concern about the negative impact of the proposals on recruitment and the long-term future of general practice. Despite a Government target for half of all medical graduates to enter general practice, more than one in 10 new training placements were left unfilled in England last year, rising to almost one in three in the North-east and the East Midlands.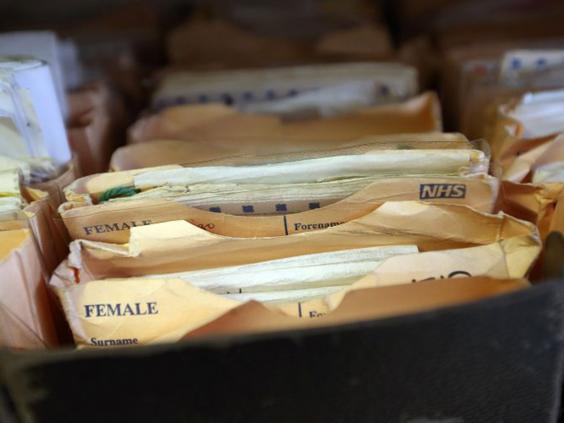 There are fears that this year's recruitment round will also leave many places unfilled. New trainees began work on Wednesday last week, but the recruitment body, Health Education England (HEE), has not released fill-rate figures.
However, figures released by HEE's Scottish counterpart show one in five GP training places in the UK remained unfilled at the end of June. A third round of recruitment is under way, with candidates likely to start work in February 2016.
In numbers: the NHS crisis
In her weekly message to RCGP members, Dr Baker said: "It's extremely rare for the College to be commenting on contractual matters, which is why in my letter I have asked Mr Hunt to enter into negotiations with the BMA .... We cannot sit back and stay silent on something which is a threat to the future of our profession and, ultimately, the care we deliver to patients."
Increasing the GP workforce has become a priority for the Government as rising demand from a growing and ageing population puts the profession under strain and drives a rise in waiting times.
NHS England has set itself a target of saving £22bn by 2020 to keep the health service sustainable in a time of straitened Government funding.
Commenting on Dr Baker's letter, a Department of Health spokesperson said: "These proposals, endorsed by the independent pay review body, set out a fairer deal for all medical and dental trainees so that their pay relates to actual hours worked. We want to encourage trainees to take up specialities like general practice and these plans provide incentives to do so."
Reuse content