Doctors have told the Government it will provoke "a very public dispute" if it blocks a pay rise for NHS staff.
Dr Mark Porter, the chairman of the British Medical Association, has written to the Treasury Secretary, Danny Alexander, to make clear the level of anger at his plans to refuse a pay rise for doctors and nurses.
His warning comes as four of the biggest healthcare unions prepare to ballot their members on strike action over pay at the end of this month.
Mr Alexander has told NHS pay review bodies, which give the Government independent guidance on staff remuneration, that he intends to block a pay rise for doctors and nurses next year regardless of their advice.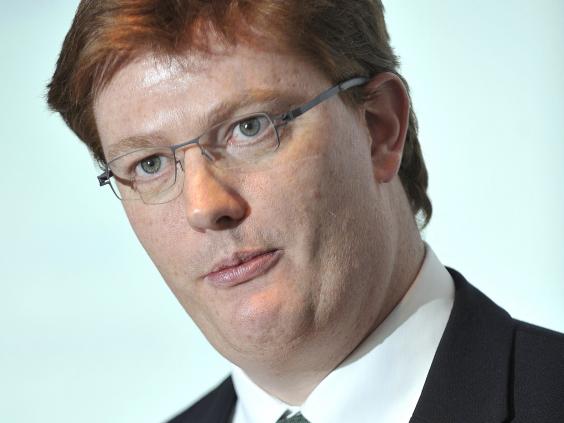 The decision has infuriated NHS staff, who believe that frontline professionals have been forced to bear the brunt of the Coalition's NHS spending squeeze.
A pay freeze next year would represent a real terms pay cut for doctors for the sixth year in a row. Nurses and other healthcare staff will also be denied an across-the-board pay rise next year. Unison, Unite, GMB and the Royal College of Midwives are all set for strike votes, which could lead to a wave of industrial action in the NHS, months before the general election.
This week a fifth union, the Hospital Consultants and Specialists Association, which represents 3,500 senior doctors, also said it would ballot for strike action.
In his letter to Mr Alexander, seen by The Independent, Dr Porter said the minister had destroyed longstanding government promises on fair pay "in the stroke of a pen".
The Review Body on Doctors and Dentists' Remuneration (DDRB) was set up in 1960 to mediate between the medical profession and the Government, which sets pay for NHS staff.
Earlier this year the Government rejected recommendations from it and other NHS pay review bodies for a 1 per cent pay rise for all staff, on the grounds that it would be unaffordable and that many staff would receive pay increases linked to career progression.
Earlier this month Mr Alexander told pay review bodies it was the Government's "intention to take the same approach in 2015-16".
In his letter, Dr Porter said the BMA, which represents 153,000 doctors, would submit evidence to the DDRB regardless of the Government's attempt to by-pass the pay review process. 
"This year, presumably for fear that you may not like its answer, you have elected not to ask the DDRB to make a recommendation on pay…" Dr Porter writes. "In the stroke of a pen, you have removed both the assurance against arbitrary government action [on pay] while inviting the very public dispute which the DDRB was designed to avoid."
A BMA source said the union was not yet considering a ballot for strike action.
The source told The Independent: "The purpose of an independent review body is to ensure fairness and transparency in decisions on pay. [By ignoring the DDRB] the Government is making a total mockery of the independence of the pay review bodies and prevents them from working in a fair fashion for doctors, staff and patients."
A Department of Health spokesperson said: ""Doctors do an excellent job. That's why the pay bill for doctors has risen by over £600 million, with consultants earning on average over £110,000 each year. Doctors numbers have also increased by over 6,500 since 2010 at a time when other public sector workforces are contracting. We have had to make tough decisions to protect frontline staffing numbers – the pay rise doctors have requested would equate to the cost of 2,000 nurses."
Reuse content