An international drug firm tried to "scupper" publicly funded trials into an eye medicine that was cheaper and just as effective as the one used by the NHS, the country's leading medical journal has alleged.
Novartis tried to prevent experts in the UK from taking part in a trial of Avastin to treat the common eye disorder wet age-related macular degeneration (AMD), according to the British Medical Journal.
Avastin, which costs just $50 (£34) a dose, could save the NHS £102m if used instead of the standard treatment, ranibizumab, or Lucentis, which costs $1098. The drugs giant Roche holds the intellectual property rights for both, but Novartis has the rights to market Lucentis in Europe.
Roche has never funded trials of Avastin, also known as bevacizumab, for use as an AMD treatment, but publicly funded trials have shown its effectiveness is comparable to that of ranibizumab, while an analysis by the Cochrane group found no difference in serious side-effects between the two drugs.
A senior researcher from Bristol University, who took part in a UK trial of Avastin told the BMJ that Novartis had "tried to prevent UK ophthalmologists joining [the trial]".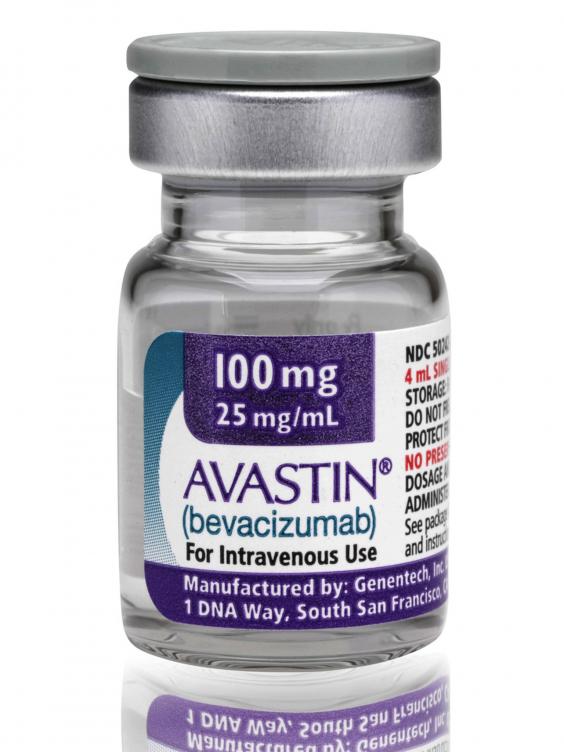 The chief investigator in another trial, known as Tandem, told the BMJ that a Novartis representative had tried to divert him, during the trial's planning stage in 2009, to trial work funded by Novartis and had opened up the prospect of funding for his future research projects.
Alex Foss, an ophthalmologist at Queen's Medical Centre in Nottingham, said the representative then told him the company would try to stop the trial and challenge its ethics; the challenge would come not from Novartis, but from the RNIB charity, he was told.
The charity has received funding from Novartis. In 2010, it complained about the Tandem trial to the Health Research Authority, challenging aspects of the trial protocol and claiming patients should have been given more information about apparent risks.
The RNIB said that last year only 0.3 per cent of its funding came from drug firms. Steve Winyard, head of policies, said: "To suggest that a drug company could turn to RNIB for help to 'scupper' a trial is ridiculous." He added that the RNIB did not support the Tandem trial design, which he said took "unacceptable risks with patients' sight".
Despite trial evidence, Avastin is not licensed for use to treat wet AMD, a leading cause of blindness. And the General Medical Council has issued guidance telling doctors it is unlawful to prescribe unlicensed medicines on grounds of cost.
Dr Fiona Godlee, editor of the BMJ, said doctors should be allowed to prescribe what was a cheap, safe and effective drug. "Doctors and academics have carried out clinical trials despite threats and intimidation – and doctors' leaders should follow suit and not allow themselves to be bullied either," she said.
A Novartis spokesperson said: "Novartis is committed to high standards of ethical business conduct. Novartis does not tolerate unethical behaviour by its associates in any country, and has a comprehensive compliance programme in place to help ensure that our associates comply with the company's code of conduct and all applicable laws."
On Sight: What's available
Ranibizumab (Lucentis)  Costs $1098 (£742), licensed for treatment of wet AMD. Developed by Roche. According to Novartis, which markets it in Europe, it has reduced blindness by 50 per cent in some areas.
Bevacizumab (Avastin) Costs £50 (£34) a dose, licensed to treat a range of cancers including certain brain tumours, not licensed for treatment of wet AMD. Also developed by Roche.
Reuse content