Health experts are demanding an apology from the Foreign Office for the "shameful behaviour" of Philip Barton, the British High Commissioner to Pakistan.
Mr Barton attended a meeting with Pakistani government ministers, where British American Tobacco (Bat) lobbied against plans for larger warnings on cigarette packets. Details of the meeting, which took place in Islamabad last month, have just emerged.
The health warnings were supposed to come into effect last week, but have been delayed until the end of next month to allow the industry more time to comply with the legislation.
Dr Nicholas Hopkinson, senior lecturer in respiratory medicine, Imperial College London, said "Smoking is one of the leading causes of death and ill health worldwide. It is a disgrace that the UK government, when it should be showing leadership in tobacco control, is instead assisting the tobacco industry in its attempts to lobby governments in other countries."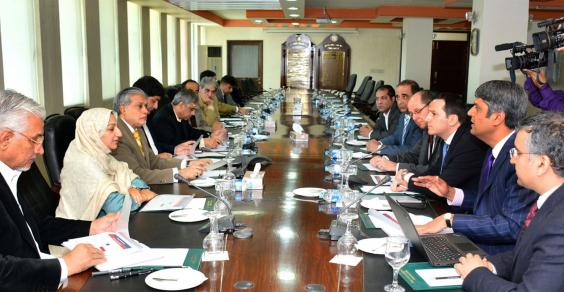 Dr Hopkinson is one of a number of medical experts who have written a letter in the British Medical Journal which states they were "astonished" to learn the British diplomat was at the meeting, in what they claim is "a flagrant breach" of the World Health Organization's agreement on tobacco control.
The letter states: "It is morally incoherent to advance tobacco control at home but oppose measures in other countries intended to reduce the burden of this lethal habit...We demand an immediate public apology for this shameful behaviour and a clear undertaking that it will not be allowed to occur in the future."
Signatories include Martin McKee, Professor of European Public Health, London School of Hygiene and Tropical Medicine; Professor John Britton, director, UK Centre for Tobacco & Alcohol Studies; and John Moxham, Professor of Respiratory Medicine, King's College Hospital, London.
In a statement yesterday, a Foreign Office spokesperson said: "At no point did the High Commissioner lobby the Government of Pakistan on the issue of health warnings. He made clear that he was not at the meeting to do so."
This comes as Britain is introducing a raft of anti-smoking measures. A ban on displaying tobacco in small shops came into force this week; smoking in cars in which children are passengers will be banned from this autumn; and from next year, cigarettes will have to be sold in plain packs.
A British American Tobacco spokesperson said: "We believe that politicians and policy makers have the right to hear all sides of any debate when formulating new laws. Publicly elected officials should be trusted to make informed decisions once they have heard and considered all the arguments. Any attempt to control what an elected politician should be allowed to consider is highly undemocratic.
"A senior member of British American Tobacco's anti-illicit trade team originally scheduled a meeting with the Pakistan Ministry of Finance to discuss the commercial impact that the illegal tobacco market there is having on our business as well as on Pakistan's tax revenue. The British High Commissioner attended the meeting given he represents the interests of all British businesses operating in Pakistan.
"Subsequently, the Minister of Finance decided to invite representatives from a number of other Government departments to attend the meeting, including the Ministry of Health. During the meeting, it was made clear by the British High Commissioner that it was up to the Government of Pakistan to decide on the public health issue of graphic health warnings - a statement that we understand was reinforced in a letter from him to the Minister of Health."
Reuse content