Mention the name "Jeremy Hunt" to hospital doctors these days and the best course of action is to stand well back and prepare to be bombarded with anger, frustration and the not so occasional expletive. 
"I can't bear to hear his name," one said recently. "At least not with an 'H'."
The cause of their anger is understandable. They are already under huge pressure on the front line from tight resources, growing demand and an ageing population, and now Mr Hunt wants to change the way they work.
The Health Secretary is pushing through plans to make the NHS a seven-day operation, utilising operating theatres and diagnostic equipment more at weekends to cut waiting times and, he claims, making hospitals safer by ensuring that staffing is more evenly balanced across the week.
The rub is that there is no more money to achieve this goal – so that means asking doctors to change the way they work while cutting down on overtime payments for weekend and evening work, and rolling it into a slightly higher basic salary. 
It is not a proposition that medical unions or their members like the sound of one little bit. They say that the seven-day-a-week plan will put more pressures on a system that is already at breaking point – not to mention the extra sacrifices it will place on their own personal lives. 
Thousands are expected to take to the streets to protest outside the Department of Health later this month while junior doctors could soon ballot on their first industrial action since the 1970s.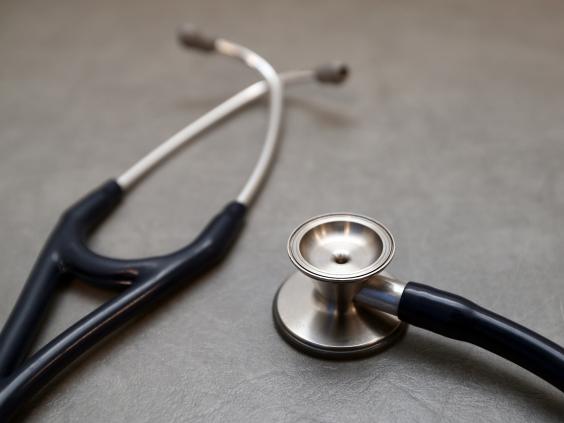 It is against that backdrop – and the Conservative Party conference next week – that Mr Hunt is attempting to explain his plans. So what is his logic? 
Mr Hunt claims his proposals are not about making the situation facing doctors harder but improving the working environment and making hospitals safer for patients. 
"It is not my intention to cut anyone's pay," he says. "The truth is that the BMA [the doctors' union] put a pay calculator on their website that has had the very unfortunate effect of scaring a lot of people that there is some kind of huge pay cut. There isn't. I don't want to see any junior doctor have their pay cut."
He adds: "Junior doctors are the most hard working and in some ways the most under-valued employees in the NHS. They are taking the strain on the front line week in, week out. They are the people who work weekends and I want to back them to the hilt.
"What we want to do is even out the basic disparity between basic pay and overtime because it's the punitive overtime rates that hospitals pay at weekends which prevent them scheduling enough doctors for the work that's needed. The result, as we know, is 11,000 excess deaths at weekends."
With the election over, the Health Secretary is frank though about the problems facing the NHS – even if he believes more unpopular reform is the only way to deal with it.
"It is a really challenging period," he admits. "I think there is a triple whammy at the moment which is the financial constraints that we haven't had to cope with before, the ageing population and rising consumer expectations. 
"In the wake of what happened at Mid Staffs, people have woken up to the need for safer care. There are many more nurses on the wards, which is a good thing. But these things have made it uniquely challenging.
"I recognise that, while we have put in extra resources, we are asking for efficiency savings the like of which the NHS has never had to find before."
One of the biggest problems is staffing – both in terms of UK doctors leaving the NHS for an easier life overseas and immigration restrictions that will mean many nurses from outside Europe will be forced to leave the UK next year because they are earning under the threshold of £35,000 a year.
While he is diplomatic, it is clear that the latter problem is worrying the Department of Health and a bust-up with the hard-line Home Office stance on immigration is in the offing.
Fury at Jeremy Hunt's U-turn on child heart units
"As a broad principle we should be training more home-grown nurses," he says. "But back in 2010 we did not know what the Francis Report would say and the huge focus on safe staffing. We have the independent Migration Advisory Committee that's going to be reporting back in December and they will look at what the shortage occupations should be and what the pressures are. 
"Obviously we made sure that the committee was aware of the pressures in the NHS."
But if Mr Hunt wants to cut costs in the NHS one of the best ways to do it is through prevention and not cure.
And, health experts say, one preventative measure might be to introduce a sugar tax – to reduce consumption and hopefully begin to address the multiple medical problems posed by obesity.
But Mr Hunt, rather unconvincingly, says he is opposed to the proposal. It is an issue you feel that privately he favours but on which he does not have the support of the Conservative leadership.
"It's not on the agenda as far as we are concerned," he says. "The concern we have is that it is quite possible to have sugar in sensible quantities as part of a healthy diet. But a [sugar tax] would impact on the grocery bills on people with low incomes. We think it would be unfair to people on low incomes."
Mr Hunt has been in the job for three years – making him one of the longest-standing Health Secretaries of recent years. And, perhaps naively, given the array of forces arranged against him, he believes that he can change public perception of the Tories' stewardship of the NHS – by making it so good that the private healthcare issue is no longer important.
"It's not only about making sure you get into hospital quickly," he says. "If the hospital near you is having problems someone rich will be able to buy their way out of those problems by going private. 
"Most people will depend on that hospital and if you don't sort out those problems you are betraying the original promise of the NHS. What I have been about in the last three years is focusing on the quality of care as much as access. 
"That is a fundamental promise for the NHS. Consistently high quality of care wherever you are, whenever you are admitted. That is about equity."
And what of the future? Mr Hunt is coy – but is certainly not ruling out going for the top job (if he can get through the next few years unscathed).   
"I have learnt with the many ups and downs in my career that it is just not worth wasting time thinking about the future," he says. "I have quite enough on my plate."
'Excessive referrals should be tackled'
Health managers are right  to highlight when GPs are referring too many patients to hospital for treatment but should not be under any financial incentive to restrict care, Jeremy Hunt has said.
Responding to reports that clinical commission groups are providing cash payments to GPs to cut the number of patients they sent to hospital, Mr Hunt said that the issue was one for NHS England to oversee.
But he added that it was important the GPs were made aware of best clinical practice and how they performed compared to neighbouring surgeries.
"Is it an important thing for GPs to know about variations in things, like their prescription rates, their hospitalisation rates? Of course it is," he said.
"That is how you improve clinical practice. Is it a core part of the GPs job to look after more vulnerable people so that they don't need to go to hospital? Yes, that is exactly why countries like France start to channel people through GPs before they go to hospital – this is how you deal with the challenges of an aging population. 
"It's not a bad thing for GPs to be focusing on because it is prevention not cure. Tackling conditions before they need treatment."
Reuse content