You may not know her name, but Georgette Mulheir is one of the 30 most influential social workers in the world. Mulheir, the chief executive of JK Rowling's charity Lumos, has dedicated her life to closing down orphanages across Central and Eastern Europe in which disabled children are still being tied all day long into filthy cots. In the worst cases, institutions are used by paedophile rings to traffic children.
"Once you have spent any time in one of these institutions, it never leaves you," Mulheir says. "It is probably one of the most desolate and hopeless environments you can possibly imagine ever being in."
The 46-year-old says it was "an extraordinary accolade" to be the only European on the list, compiled by the US website Social Work Degree Guide. Lumos (named after a light-giving spell in the Harry Potter books and funded, in part, by income from sales of Rowling's The Tales of Beedle the Bard) has the huge ambition to end the institutionalisation of all children in Europe by 2030, and globally by 2050.
It is deeply shocking that some one million children remain in European institutions more than 25 years after images of children rocking backwards and forwards in tiny cages first provoked international outrage after the fall of the Berlin Wall. It is equally surprising that the vast majority of children in institutions are not orphans at all. Worldwide, some 80 per cent have living parents who gave them up because of extreme poverty, discrimination or an inability to cope with a disabled child.
Shutting down the institutions and instead supporting families as they are reunited with their children is Lumos's mission and it is a goal that its founder, Rowling, and its chief executive believe is "achievable in our lifetime".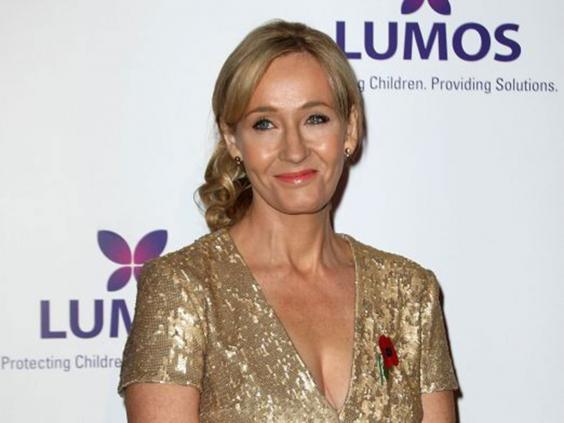 Set up by Rowling in 2005 after the writer read about the plight of children caged in beds, Lumos has an impressive record. In the past four years, largely under Mulheir's leadership, it has helped to support 12,000 children move from institutions to "safe and caring" family environments, saved the lives of 459 children suffering from malnutrition and neglect, and trained more than 15,000 social workers, health professionals and teachers.
Its biggest success story has been in Moldova where, over six years, the number of children in institutions has reduced by 70 per cent. Lumos helped the country to set up an inclusive education system and worked to prepare parents and peers to accept the children as they left their institutions.
Describing the reunion of an eight-year-old Moldovan girl with cerebral palsy with her family after three years in an "isolating environment", Mulheir is close to tears and it is clear her job is her passion.
"I think I have the best job in the world," she says, although she admits that it is "tough" when they find children starving inside institutions and know they won't have time to save them all; or they see places "where the lack of food is so bad, the kids are essentially exchanging sex for food".
But, she continues, "there is just no better reward, particularly when you see the kids back with their families in a loving environment".
Mulheir says that institutions are not only harmful, they are also expensive. It costs far more to house a child in care than to support a poor family to look after that child. As well as convincing governments of the cost benefits of home-based care, Lumos has helped to change rules that came into force this year: now, EU funds are being directed away from investing in institutions towards family-based services.
But resistance to change has come from vested interests. "Institutionalisation turns children into commodities, and there is always an economic reason to be in that institution," she says. "And it's never about what is in the best interests of the child: it is always about someone else's economic benefit."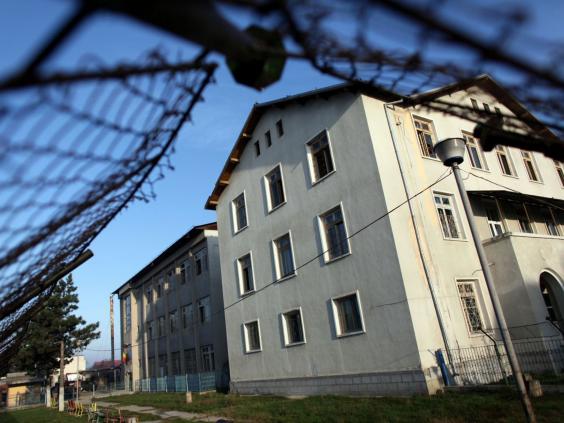 Part of Mulheir's drive towards social activism comes from her upbringing. She was raised in Oldham in a close family, with two brothers and a sister; her mother worked in residential social work, her father was a carpenter, and "doing things for other people was very important.... You help other people; that is the way you live your life."
In 1991, after studying music at Sheffield University, voluntary placements helped Mulheir to land her first job, at Sheffield social services in a mother-and-baby unit. There, she learnt that the teenage mums had, for the most part, been in care.
"I realised how incredibly vulnerable kids were in the care system," she says. "When you work with kids in terrible circumstances, there is just so much potential to turn them around and to change the whole of the rest of their life. That alters society."
Two years later, Mulheir saw an ad for social workers in Romania that changed her life.She was recruited to set up the first mother-and-baby unit in Bucharest, 1993. She describes walking into an institution where she had been told beforehand there were 550 kids: "[Yet,] there is not a sound. And then to go into room upon room and it is just row upon row of 20 cots, 20 cots. This mass industrialisation of childhood was shocking beyond imagination."
Mulheir, fluent in Romanian and conversational in French, Arabic and Croatian, spent the next 15 years on various projects. She discovered she had a "bit of a knack for making things work in difficult circumstances". While working for Unicef in Sudan in 2007, she was recruited to join Lumos as operations director; in 2011, she became its chief executive.
With eight million children around the world in institutions, Lumos is starting to broaden is scope: it will open a hub for Latin America and the Caribbean soon. Mulheir, who only switches off at the weekend, which she spends in Wiltshire with her partner, is confident its methods work: "Every institution we close is one less institution where kids can be abused."
Reuse content