A father who has campaigned for 24 years to hold doctors to account for the death of his son from a treatable disease has said that landmark proposals to impose a duty of candour on all healthcare organisations would be a huge advance – but do not go far enough.
The Secretary of State of Health, Jeremy Hunt, is expected to announce the new rules – which would impose a legal duty to own up to all mistakes that cause harm to patients – within a matter of weeks.
Until recently, only a handful of patient safety campaigners advocated a duty of candour, but a broad consensus has formed since Robert Francis QC included the recommendation in his report into the Mid Staffordshire hospital scandal. Mr Hunt commissioned a review led by the Royal College of Surgeons, which concluded last week that the law should be implemented, and should apply to all mistakes that cause even "moderate" harm.
However, patient safety campaigners have said without the efforts of Will Powell, whose son Robbie died at the age 10 in April 1990 after doctors missed multiple opportunities to save his life, it is highly unlikely that the proposed reforms would ever have seen the light of day.
Speaking to The Independent on Sunday, Mr Powell of Ystradgynlais, Powys, said that a statutory duty of candour would represent "one of the biggest changes in patient safety since the inception of the NHS", but called for it to be extended to all individual health professionals, rather than to organisations.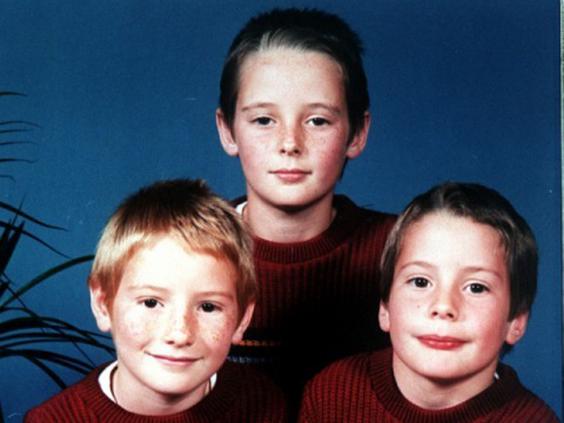 Mr Powell received a public apology from the Welsh First Minister Carwyn Jones in 2012, 22 years after his son's death, for the failings in his care and the "inadequate explanations" that were given to the family by doctors, regulators, police and politicians over two decades.
But he is still seeking a public inquiry into the death and the subsequent investigation, during which, it later emerged, GPs changed Robbie's medical records after his death from a treatable condition called Addison's disease. The police, the General Medical Council and the Crown Prosecution Service were accused of failing to investigate the case properly. The family was refused an inquest immediately after Robbie's death, and it was not until 2004 that an inquest ruled he had died of "natural causes aggravated by neglect".
Mr Powell's appeal to the European Court of Human Rights in 2000 was instrumental in bringing to light the lack of a duty of candour law, after the court ruled that while it was "arguable that doctors had a duty not to falsify medical records under the common law", doctors had "no duty to give patients of a child who died as a result of negligence a truthful account of the circumstances of the death, nor even to refrain from deliberately falsifying records". Mr Powell has campaigned for such a duty of candour to become statutory, and known as Robbie's Law.
"Robbie's case failed because when Robbie died those doctors didn't owe Robbie a duty of candour," Mr Powell said. "Because they do not owe you a duty in civil law to tell you the truth, you cannot claim for any damages they've caused by their lies and cover-ups. That means that an individual cannot get doctors into court. They hold the power from day one.
"The duty of candour being proposed doesn't go as far as it needs to, and only time will tell whether or not it's adequate. I think it's going to be inadequate and there's going to be further representations to the Department of Health that there needs to be a free-standing duty of candour on all individual healthcare professionals."
Peter Walsh, chief executive of the patient safety campaign group Action Against Medical Accidents (AvMA) said that Mr Powell, who has been described as an "inspiration" by other patient advocates, had done "more than any other individual" to raise the need for a duty of candour.
"Only a short time ago we were a voice in the wilderness, us and Will Powell, saying that we needed this statutory duty," he said. "If Mr Hunt brings it in, the significance of it can't be overestimated. It would put England in the vanguard. We would be world leaders in this concept of what some countries call 'open disclosure'. It would be a model for the rest of the UK and the rest of the world."
Any new law brought in by the UK Government would not apply to Wales because health there is the responsibility of the devolved administration. However, Mr Walsh said that Wales was "next on the list" and that pressure to bring in a duty of candour would be hard to resist if England passed the law.
Reuse content