An ancient Buddhist approach to meditation rebranded as "mindfulness" should be made available to the millions of Britons who are suffering from stress, depression and anxiety, according to the Mental Health Foundation (MHF).
The call comes as new figures being released by the charity will show that more than one in four (29 per cent) of Britons regularly suffers from stress.
Nearly one in four (24 per cent) of people admit to being anxious on a regular basis, and more than one in seven (17 per cent) are often or always depressed.
The pressures of everyday life, and dealing with problems ranging from debt to work worries and relationship issues, are contributing to significant numbers of people succumbing to mental health problems.
And the scale of the problem illustrated by the snapshot of the country's stress levels means that a new approach to dealing with mental health is needed, with more emphasis on prevention, says the charity. Stress, anxiety and depression are part of a wider picture of mental illness which costs Britain £100bn a year, according to campaigners.
Jenny Edwards, MHF chief executive, said: "We have just had a general election where for the first time mental health was a key issue addressed in the manifestos of the major parties.
Quotes on depression
Quotes on depression
1/14 Alistair Campbell

Alistair Campbell: "One day, we will look back and wonder how on earth we used to believe that depression was a lifestyle choice, only to be debated and taken seriously when an A List film star took his life, and the world filled with people saying how shocked and saddened they were. "

Getty Images

2/14 On living with depression

Stephen Fry: "Depression is as real as the weather…it's all about a kind of mental umbrella. 'Hey-ho, it's raining inside: it isn't my fault and there's nothing I can do about it, but sit it out. But the sun may well come out tomorrow and when it does, I shall take full advantage.'"

3/14 On living with depression

Ernest Hemingway: "The world breaks everyone, and afterward, some are strong at the broken places." (He also said "happiness in intelligent people is the rarest thing I know")

Rex Features

4/14 On living with depression

Jonathan Davis: "A lot of people don't realize that depression is an illness. I don't wish it on anyone, but if they would know how it feels, I swear they would think twice before they just shrug it."

5/14 On passing judgement on depression

Geoffrey Boycott: "Until you've had depression I don't think you're qualified to talk about it."

GETTY

6/14 Jack Dee

Jack Dee: "I have had issues with depression all my life, and it's probably true to say there was a tendency towards it even when I was very young, during my schooldays. There was often - and this is quite common with comics - a sense of not feeling as if I belonged anywhere."

BBC

7/14 On living with depression

Jason Manford: "The world needs you even if you don't think it does. I promise, we need you here, now."

Getty Images

8/14 Author Jeanette Winterson

Art saved me; it got me through my depression and self-loathing, back to a place of innocence.

FRANTZESCO KANGARIS

9/14 On life and depression

Agatha Christie: "I like living. I have sometimes been wildly, despairingly, acutely miserable, racked with sorrow, but through it all I still know that just to be alive is a grand thing."

PA

10/14 On living with depression

Albert Camus: "In the midst of winter, I finally learned that there was in me an invincible summer."

AFP/GETTY IMAGES

11/14 On dealing with low mood

Dolly Parton "The way I see it, if you want the rainbow, you gotta put up with the rain."

12/14 If you're feeling depressed right now..

Annabel Giles: "If you're depressed right now, then let's remember that we only have to do today, that's all. Nothing more. We can do just a day, can't we? And don't forget, we haven't always been like this. The good days will come back. We've just go to do as much as we can, when we can."

Rex Features

13/14 Helen Keller on looking for the positive

Helen Keller: "When one door of happiness closes, another opens; but often we look so long at the closed door that we do not see the one which has been opened for us."

Getty Images

14/14 On it happening to all of us

Mariella Frostrup: "Only those with skin as thick as elephant hide can hope to sail through their teens unscathed by self-doubt and bouts of depression."

Getty Images
"The public is calling for practical action. It's now time to hold the incoming government to commit to significant steps."
She added: "Of course adequate funding of mental health services is vital, but we also need a national prevention strategy, to help prevent mental health problems from developing wherever possible."
Mindfulness aims to reduce anxiety, stress, and depression, typically by meditation, yoga and breathing exercises aimed at increasing people's awareness of themselves and their emotions, and so encouraging them to focus on living in the moment rather than dwelling on things that are beyond their power to control.
Mindfulness-based cognitive therapy is recommended by the National Institute for Health and Care Excellence (Nice) for staving off depression, but only a handful of clinical commissioning groups make it available in their area, says the MHF. "We are calling for mindfulness to be available in all areas of the country, so that GPs can recommend it and Nice recommendations can be acted upon," said Ms Edwards.
Medical experts are backing the calls for a new approach, to mark the start of Mental Health Awareness Week tomorrow.
Dr Liz England, mental health lead at the Royal College of GPs, said: "Often our patients do not want to be reliant on drugs in order to feel better, so alternative, evidence-based therapies for common mental health problems should be encouraged, as long as it is in line with an individual patient's wishes."
She added: "Mental health is a clinical priority for the college, and we would champion more research into finding new and effective therapies to treat mental health problems – the emergence of mindfulness therapy, and other treatments, such as talking therapies, is a step in the right direction to giving mental health the same parity of esteem as physical health."
A spokesperson for the Royal College of Psychiatrists commented: "There is a growing evidence base for a wide range of psychological therapies that can help in the management of stress and mood disorders; including mindfulness-based cognitive therapy.
"The college supports calls for increased access to therapies and preventative interventions that can help build up resilience as well as support recovery."
Case study
Andrea Shaw, 30, a student nurse from Sheffield.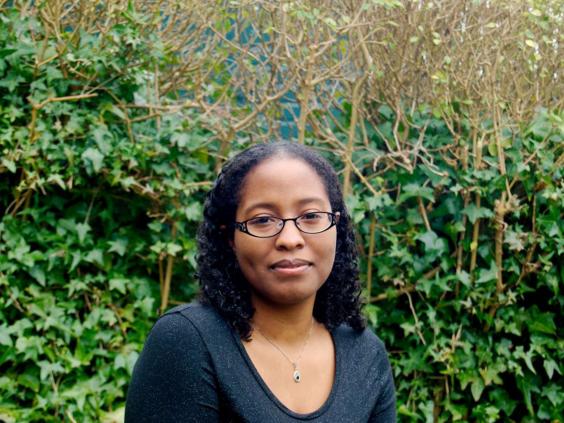 "I first discovered mindfulness in 2010, in the aftermath of an episode of severe depression. I have had mental health problems since I was a teenager, although I experienced a long period of being well at university. However, after my degree, I was faced with job and money worries, as well as family issues. I couldn't cope and, as a result, I developed severe anxiety which eventually led to my depression.
Mindfulness is about accepting your present experience, just as it is, whether that's good, bad or neutral. Reduced anxiety may happen, or it may not; learning to accept life's experiences is the true value of mindfulness. You could be going through some pretty awful emotions but mindfulness will allow you to manage them more effectively.
Mindfulness is not a cureall; I don't think that's the point. But I find it extremely useful as a way of living and a way of being. I'm just so glad that I gave it a chance."
Reuse content