History is being made today with the introduction of new laws allowing working fathers and mothers to share 12 months of time off after their child is born. But only a tiny number of parents are expected to take advantage of the new legal right to shared parental leave.
Under the new rules, which replace the entitlement to additional paternity leave, parents will be able to share up to 50 weeks off. In theory, this will give couples more freedom in how they split childcare responsibilities and bring greater equality between men and women.
The new laws mark "the beginning of a quiet revolution in how fathers and mothers share work and care", according to Sarah Jackson, chief executive of the Working Families charity.
But, as with so many things, the devil is in the detail. And getting almost a year off work to look after your baby will remain a dream, rather than reality, for many.
In pictures: Mum is Worth £100k Per Year
In pictures: Mum is Worth £100k Per Year
1/7 Childcare

For the first 4 - 5 years of the child's life, a mother has to work 7 days a week, has no holiday time (unpaid or otherwise). This equates to 5840 hours a year or 112 hours a week dedicated to Childcare.

2/7 Cooking

Mothers spend around 13 hours a week preparing meals which equates to 28 days a year or 2.3 days a month or just shy of 13 hours a week. To employ a domestic cook for this period of time it would cost £6,084.

3/7 Cleaning

The average Mom spends 69 minutes a day cleaning, which totals 8hrs 5 minutes a week or just over 420hrs a year. With the average cleaning service costing £10.40 an hour, mum completes £4,368 worth of cleaning a year.

4/7 Laundry

In a year a mum of two will do 125 loads of children's washing, which is around 680kg and would cost £3,740 if sent to a laundry service.

5/7 Shopping

Three hours a week is spent shopping for the family - which works out at 156 hours a year.

6/7 Chauffeuring

Nine hours a week of mum's time is spent chauffeuring kids to and from school, clubs, friends etc. To hire a chauffeur to drive your own car would cost £16.20 an hour, a total cost of £7,582 a year.

7/7 Nursing

The average child will suffer 6-8 respiratory infections and 2-3 stomach upsets a year, which means mums spend an average of 56 days a year caring for sick kids. With Healthcare assistants earning from £7-£10 an hour, mum is providing a service worth around £10,000 a year.
In stark contrast to statutory maternity pay, where the first six weeks are paid at 90 per cent of the parent's actual weekly earnings, shared parental leave will be paid over 37 weeks at only £138.18 a week – half the £260 a week paid to those on the national minimum wage. The remaining 13 weeks are unpaid.
As a result, many fathers are likely to be reluctant to take the time off, according to the Chartered Institute of Personnel and Development. Indeed, the take-up by eligible fathers could be as low as 2 per cent, according to the Government's own estimates. With an estimated 285,000 working couples eligible to share the leave this year alone, this would equate to fewer than 3,000 fathers a year taking time off.
While the principle of sharing time off is a simple one, the small print attached to the new regime is complex in terms of notice periods, the ways  in which notice must be given and negotiations with employers. Anyone who has been in a job for less than about six months will not be able to get it, and it will benefit only couples who are both working.
New research suggests one in four Britons are unaware of the changes while 32 per cent are aware but do not understand them, according a report by Workingmums.co.uk and My Family Care. Only 30 per cent of people would even consider taking up their new rights to time off, according to the survey of 1,000 people in relationships. However, 80 per cent said they would change their decision if their company paid more than the statutory amount.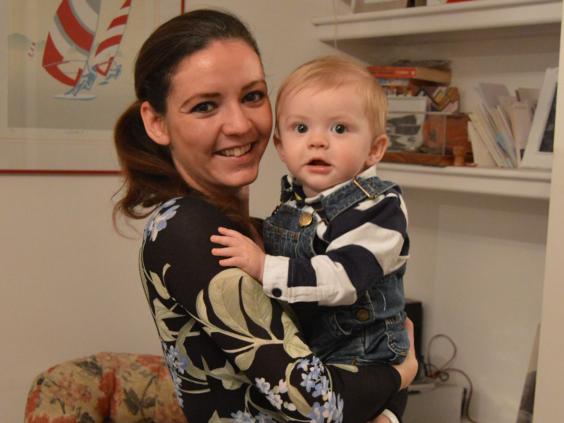 Many new parents will be disappointed because only 45 per cent of businesses are likely to offer anything above the statutory minimum, according to second report issued by Workingmums.co.uk and My Family Care. Based on a survey of 200 British companies and organisations, it reveals how one in five do not offer any maternity benefits over the legal minimum. The figure is far higher when it comes to paternity pay, with about two-thirds offering only statutory benefits. Many businesses are adopting a "wait and see" approach to shared parental leave, the report says.
Being able to share time off "is a really positive step in the right direction", said Elizabeth Duff, a senior policy adviser at the National Childbirth Trust. She added: "However, many dads will be unable to take advantage of it as paternity pay is so low. Paternity and maternity pay needs to be increased so that shared parental leave is a realistic option for all parents."
Although some large employers, such as the Civil Service, and various City firms are topping up the amount people will be paid, the reality is that most are not.
"Employers will now be considering whether to offer enhanced pay during shared parental leave, in line with their existing offering on maternity pay," said Marian Bloodworth, a partner in the employment team at law firm Berwin Leighton Paisner. "They will therefore have to weigh up the costs and benefits of enhancing – and think about the legal risk of not doing so. Not enhancing pay for shared parental leave but continuing to enhance maternity pay could lead to allegations of discrimination from male employees."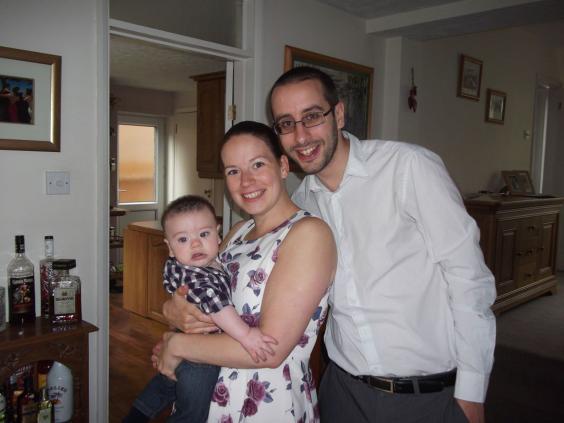 Case studies: Taking turns to bring up baby
Eva Katona, 35, from Surbiton, is married with a one-year-old son, Laszlo
"We'd like to have more children, says Mrs Katona. "I know enough about shared parental leave to realise that we're probably not going to be able to take advantage of it. It would be lovely if my husband could spend more time with my son and future children. But he is the main earner in the family and we just can't afford for him to be on the statutory minimum. I will have to carry on being at home with my son. I was going to go back to work but then I found that given the nursery prices and the commuting costs it just didn't work – that's the other part of the problem."
John Ellul, 30, is a press officer who lives in Reading with his wife, Deborah, 27
Their son, Jay, celebrates his first birthday today. When Jay was born, John and Deborah agreed to take the same amount of leave to look after him. Deborah took six months off after the birth; John took the second six-month block. "That was under the additional paternity leave [scheme]," said Mr Ellul. "I think we will definitely use shared parental leave when we have our next one. I think it's a bit more flexible – you can chop and change a bit easier. But I don't think there's enough known about it... the information is available but I think a lot of men assume that they get those two weeks off when their child is born and that's that. It's not a girly thing to do; men can do it. I enjoyed it, but I didn't meet any other men – all the friends I made were women."
Reuse content