A new drug believed to cause a 20 per cent reduction in heart failure deaths could present a "major advance" in treatment.
The clinical trial of the compound, named LCZ696, was stopped early when the "remarkable" results produced a better survival rate than the current gold-standard treatment, enalapril.
The drug, which is on the World Health Organisation's list of essential medicines, could be replaced according to scientists.
Professor John McMurray, a principal researcher from the University of Glasgow said: "We have what we believe is a much more effective replacement for one of the gold standard drugs for the treatment of heart failure.
"This is a major advance in the treatment of this terrible problem."
Heart failure occurs when the organ has been damaged, by a heart attack for example, and cannot pump blood around the body effectively.
The body responds to the low flow of blood by producing hormones such as angiotensin II and noradrenaline that constrict blood vessels and make it harder for the failing heart to squeeze blood into them.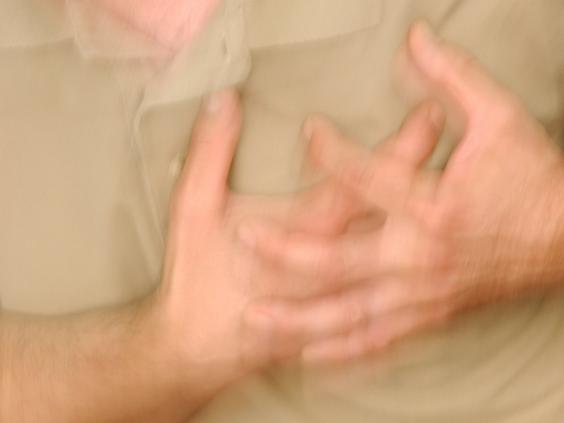 Over time, the constant production of these hormones further damages the heart, blood vessels and kidneys.
Enalapril works by blocking or inhibiting the hormones and slowing down or reversing the condition's decline.
Professor McMurray said LCZ696 has a similar impact but also offers additional benefits by boosting the production of beneficial hormones.
According to the research, published in the New England Journal of Medicine, the compound stimulates the kidneys to produce more urine and relax blood vessels, easing pressure on the heart.
Compared with enapril, Professor McMurray said LCZ696 made patients "live longer, stay out of hospital and feel better, fulfilling all our goals of treatment".
"This is a remarkable finding and strongly supports using this new approach instead of an ACE inhibitor or ARB in the treatment of chronic heart failure," he added.
The University of Glasgow said the two-year trial saw more than 8,400 patients with heart failure given either 200mg of LCZ696 twice daily or 10mg twice daily of enalapril in addition to recommended therapy in a bid to compare mortality and hospitalisation rates.
Early results indicated that 914 (22 per cent) of patients in the LCZ696 group died of cardiovascular causes, compared with 1,117 (26 per cent) in the enalapril group.
A further 711 (17 per cent) of patients receiving LCZ696 and 835 (20 per cent) of those receiving enalapril died of any cause.
This represented a 20 per cent reduction in death from cardiovascular causes and a 16 per cent reduction in death from any cause for those taking LCZ696.
The new compound also reduced hospitalisation for heart failure by a fifth, experts said.
It is not yet available to the public as the manufacturers, Novartis International, must gain the approval of the Medicines and Healthcare Products Regulatory Agency (MHRA) to sell the drug.
Additional reporting by PA