The NHS has been accused by leading health charities of attempting to "severely limit" the introduction of new drugs to treat hepatitis C because they are too expensive – despite the cost of them being cleared by officials.
The organisations have called on the Health Secretary to intervene, saying that NHS England has made a series of "unprecedented requests" for patients' access to new drugs to be delayed because of the price.
Hepatitis C is a blood-borne virus that can damage the liver. New drugs such as Sofosbuvir, which was approved by the National Institute for health and Care Excellence (Nice) in January, have significantly higher cure rates, minimal side effects and much shorter treatment durations, according to experts.
A 12-week course of Sofosbuvir costs £35,000, a figure that NHS England has claimed is prohibitive and not "affordable". It also believes NHS infrastructure is incapable of dealing with the change in policy.
Yet Nice has approved the drugs as "cost-effective", leading to a plea from 14 organisations and senior doctors including the Hepatitis C Trust, the National Aids Trust and The Haemophilia Society to Jeremy Hunt.
"Patients have been waiting years for these new highly tolerable drugs that can cure almost everyone, all but eliminate hepatitis C in England and address a major health inequality," they told Mr Hunt.
"Many of them are desperate to access the new treatments, yet they are now faced with being denied access because NHS England wishes to ignore Nice and spend only an arbitrarily decided amount on hepatitis C treatment. How can this be right?"
The chief executive of the Hepatitis C Trust, Charles Gore, who organised the letter, said NHS England's arguments for delaying treatment were "absolutely ridiculous" given the money that would be saved in preventing rather than treating the disease.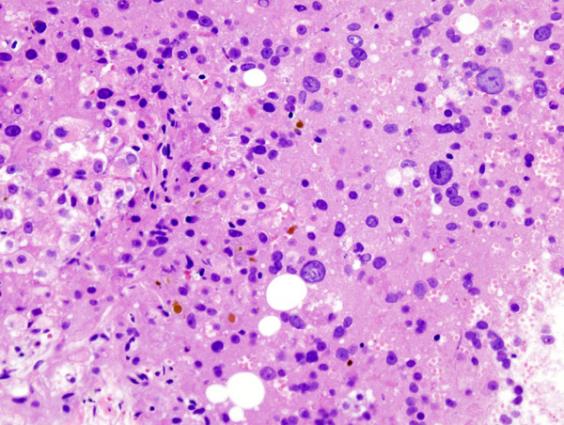 Wendy Kirby, 63, contracted hepatitis C 30 years ago and is in "very poor" health with cirrhosis, severe pain and exhaustion. Ms Kirby, from Putney, west London, spoke of her anger after being told her particular type of condition does not qualify.
"My doctor would have loved to have given the new drugs to me last year when Sofosbuvir was licensed but his hands were tied," she said.
"The delays are very frustrating. It's like someone turning up to the hospital with cancer expecting treatment but the doctor says 'I'd love to treat you but your tumour isn't big enough. When it's enormous then we'll treat it', which is crazy."
She added: "If I get more sick, I would become eligible for a liver transplant, which is going to cost an awful lot more money – and then there's the follow-up treatment."
An NHS England spokesperson said: "NHS England is supportive of expanded new treatment options for people with hepatitis C, and has already begun funding their care.
"We also want to ensure that unresolved questions about the best treatment strategies are answered, and phased investment in hepatitis C services does not mean service reductions elsewhere."
Reuse content