Government bailouts to help the NHS cope with winter pressures have not reached frontline services in some parts of the country, Britain's top emergency doctor has said, as the political dispute over crumbling A&E performance deepened.
Ministers have said that £700m of extra funding, injected into the NHS last year to shore up hospitals and care services, has helped the health service cope with unprecedented demand.
However, Dr Clifford Mann, president of the College of Emergency Medicine, told The Independent that GPs and A&E doctors were reporting that the funding "has not been reaching them effectively".
NHS England said earlier this week that most of the new services supported by the winter pressures fund were now up and running.
But the College has received reports of problems from emergency doctors in London and Leeds while Dr Mann's own department at Musgrove Park Hospital in Taunton, Somerset, has received no extra funding. Doctors said the money would have been "significantly more useful" if hospitals had been given "more than a few months" to use it. GPs have also criticised the winter fund for setting aside only £25m for general practice.
The increasing strain on NHS resources
Hospitals in many areas were still implementing emergency measures yesterday, after more than a dozen declared "major incidents" earlier this week following a surge of patients at A&Es.
Official figures show performance at emergency departments this winter has been the worst for 10 years.
Reported problems at A&Es and throughout the NHS dominated exchanges at Prime Minister's Questions on Wednesday.
David Cameron said that A&Es had seen "unprecedented challenges" that "any health system in the world would struggle to cope with", but said more patients were being seen within four hours than four years ago.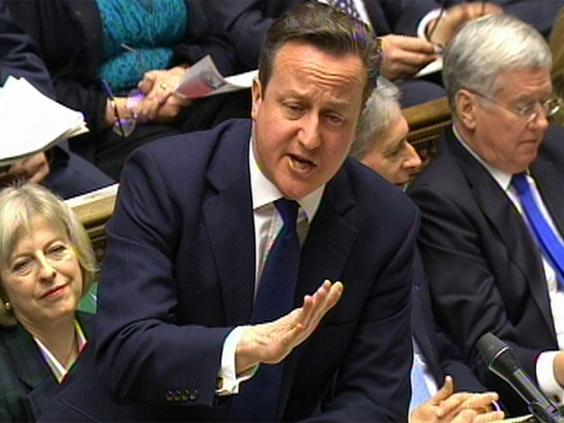 However, Labour claimed the pressures were a "direct result" of Government decisions, including cuts to council social care budgets and walk-in centre closures.
Earlier, the shadow Health Secretary Andy Burnham had called for an emergency summit bringing together the NHS, the police, the fire service and local councils – a proposal that was rejected by the Government, as Mr Cameron accused Labour of politicising the crisis.
Referring to reports that Ed Miliband has told aides he wants to "weaponise" the NHS as an election issue, Mr Cameron said it was "the most disgusting phrase I think I have heard in politics".
Factors blamed for the spike in demand include the NHS 111 non-emergency helpline, reported rises in cases of flu, norovirus and chest infections, and difficulties in accessing GP appointments. NHS England said yesterday that the 111 phone line was working well, but the Royal College of Nursing and the British Medical Association have warned that the helpline is sending people to A&E who do not need to be there.
A spokesperson for NHS England said that despite receiving record numbers of calls over the Christmas period – with 123,000 calls on 27 December – the percentage of patients referred to A&E or sent an ambulance had actually fallen. New figures released by Public Health England today are expected to show increases in flu and norovirus rates.
Reuse content