Thousands of pounds of NHS funding are being spent on holidays, clothing and "treats" under a government scheme that allows patients better control over their healthcare finances.
Horse riding, art and music lessons, as well as massages, an iRobot and even money for a pedalo were also purchased by patients, according to Pulse Magazine.
The personal healthcare schemes were introduced by the government in order to allow patients with long-term conditions greater control over their treatment, in consultation with doctors.
However, a Freedom of Information request showed NHS funding were being used to finance "un-evidenced treatments" at the expense of established services, between 2014-15.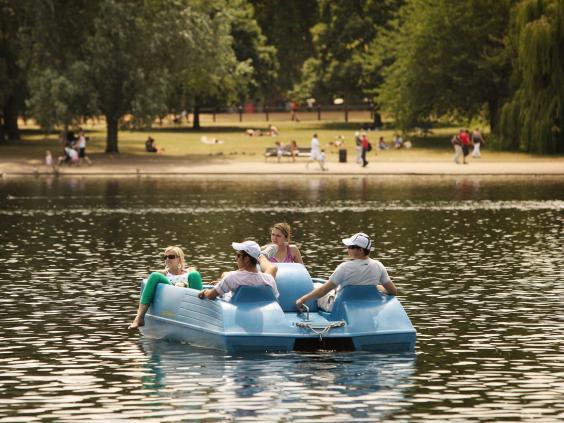 Pulse, a doctor's magazine, received full responses from 33 out of 209 CCG (Care Commissioning Groups) in the UK.
Extrapolating from this data, it has been suggested that the CCGs intend to spend as much as £120million over the next year on roughly 4,800 patients, working out as roughly £25,000 per patient.
NHS Nene CCG and NHS Corby CCG, for Northamptonshire, were revealed to have spent £2.55m on 161 patients. Among the expenses were a family holiday, a sat-nav, clothes, and construction of a summer house.
Elsewhere, the CCG spent money on hydrotherapy, shiatsu, Indian head massages, art classes and kitchen equipment, including a food processor. A spokesperson for the group claimed that all the personal budgets had been "clinically agreed and monitored."
In another instance, NHS Kernow CCG spent £2.080 on a patient's aromatherapy.
The British Medical Association told the BBC it had reservations about the scheme, introduced in November of last year, over "the inappropriate use of scarce NHS money on non-evidence based therapies".
However, a spokesperson for NHS England claimed a patient's spending must be agreed with the NHS. They added: "An independent evaluation has shown that personal health budgets are cost effective, help people manage their health and improve quality of life."
Additional reporting by Press Association
Reuse content