The average pay of an NHS nurse has fallen over the past year, while the salaries of senior managers have increased by nearly two per cent, latest figures show.
According to the Health and Social Care Information Centre, average basic pay for nurses, midwives and health visitors dropped 0.2 per cent between February 2014 and February 2015, to £30,713.
Nurses have already experienced five years of pay restraint and frustrations are growing within the profession, with nursing leaders accusing managers at some hospitals of failing to lead by example.
In the same period, the average salary of NHS senior managers rose from £77,315 to £78,606.
Dr Peter Carter, chief executive and general secretary of the largest nurses' union, the Royal College of Nursing (RCN), who this week warned the Government that any attacks on NHS staff's out-of-hours pay would be a "red line" for industrial action, said that steep rises in executive pay could "poison the well" in terms of staff morale.
The increasing strain on NHS resources
"It's a basic tenet of good management that you don't raise morale by telling your staff to tighten their belts while taking lavish increases yourself," he said.
"The NHS needs good managers and they should be rewarded for good performance. But after nurses have endured five years of pay restraint the gap should not be so disproportionate, least of all when NHS finances are in free fall in many [NHS] trusts."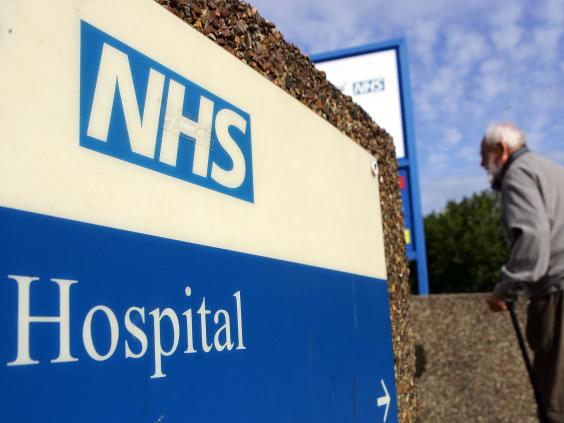 The NHS has saved billions of pounds through wage restraint over the past four years. However, it is still planning to make £22bn in "efficiency savings" by 2020, and many staff fear that salaries will continue to be held down. Thousands of NHS staff went on strike at the end of last year over the Government's decision to deny NHS workers an across the board one per cent pay rise – a dispute that was eventually settled when the Health Secretary Jeremy Hunt offered a new deal including small increases for the lowest paid staff. 
However, the RCN, which did not take part in the strike action, has warned the Government not to try and pay for its plan for more "seven day NHS" services by cutting nurse's out-of-hours pay – once again raising the prospect of strike action.
A Department of Health spokesperson said: "The recent pay deal gave more than a million of the lowest paid NHS staff, including nurses, a pay rise without costing the taxpayer more money or risking frontline jobs.
"It is vital that every penny of taxpayer money is spent to achieve the best care for patients and there are 6,400 fewer managers and more than 8,200 more nurses since May 2010. We want senior staff to exercise greater pay restraint than staff working on the front line and won't tolerate a culture of excessive pay in the NHS, so pay for staff earning over £56,504 has been frozen for one year."
Reuse content