An American nurse who has been named as the first person to contract Ebola within the US has been described as a "hero" and caring devout Catholic.
Nina Pham caught the potentially-fatal illness while treating dying Liberian national Thomas Eric Duncan, who passed away last Wednesday.
Officials at Texas Health Presbyterian Hospital in Dallas confirmed that the 26-year-old Ebola health worker was in frequent contact with the patient over the 11 days he was admitted.
Friends and family have said that she is dedicated to her job and is said to have been ecstatic to qualify as a critical care nurse and is often called on by neighbours to babysit their children.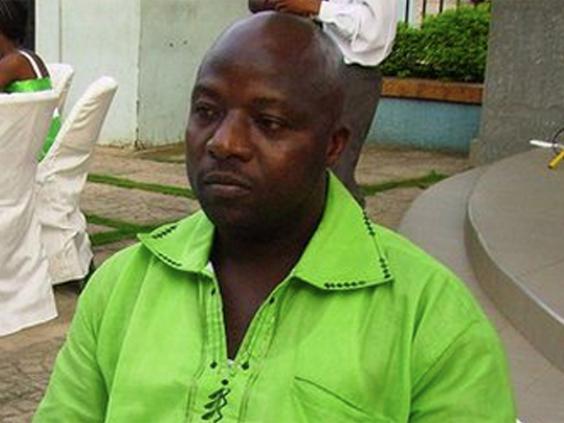 Colleague Jennifer Joseph said: "We have heroes that are willing to make sacrifices when no one else will.
"Because I know for a fact that she would take care of him again."
Pham was among 50 staff taking care of the man, who was the first person to be diagnosed with the viral disease in the US, and she is now in isolation at the hospital where she worked.
See the Ebola outbreak mapped
See the Ebola outbreak mapped
1/7 25 March 2014

This outbreak of the Ebola virus first emerged in the Guéckédou region of Guinea, at a crossroads with both Liberia and Sierra Leone

2/7 31 March

On 31 March the WHO confirmed the outbreak was now international, spreading first into Liberia's northern-most Lofa region

3/7 27 May

The virus spread to Sierra Leone at the end of May - just as agencies were hoping the worst was over

4/7 27 July

In Sierra Leone the virus boomed, and then it spread to Nigeria when the Liberian diplomat Patrick Sawyer flew from Monrovia to Lagos

5/7 9 August

The Nigeria cases sparked fears around the world, and there have now been deaths in Spain and Saudi Arabia involving people who had travelled to West Africa. The numbers of cases continue to rise

6/7 17-20 September

In mid-September, Senegal confirmed its first case linked to the Ebola outbreak, a development the WHO described as a top priority emergency. Numbers of cases continued to grow exponentially in Guinea, Sierra Leone and Liberia, as experts warned they could number one million by January if not contained

7/7 8 October

Two cases of Ebola have now been reported in the US and Europe - the first times the virus has been contracted among health workers outside Africa
Ebola, which can be fatal in 50-90 per cent of cases, is passed between humans and animals through direct contact with bodily fluids and secretions.
Pham, who graduated from Texas Christian University four years ago, comes from a religious Vietnamese-American family who emigrated to Fort Worth in the 1990s.
Tom Ha, a Bible studies teacher at the Our Lady of Fatima Catholic Church, said: "The mother was crying, very upset.
"She comes from a very devoted family."
Pham's social media profiles state that she is a fan of actor Ryan Gosling and has a one-year-old King Charles spaniel, Bentley, who is currently in quarantine.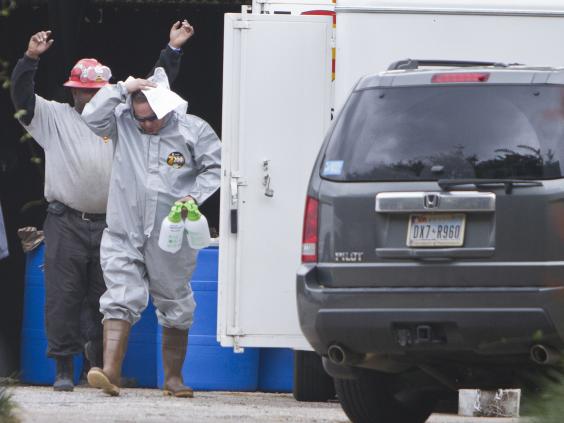 Pham drove herself to the hospital after she felt a low fever on Friday and she was put in isolation around 90 minutes later. She remains in a stable condition.
The hospital stated that they did not know how Pham caught the disease as all medical workers took the correct precautions by wearing full protective gear, and that they have launched an investigation.
Pham received a plasma transfusion from the blood of Dr Kent Brantly, who survived Ebola after catching it in Liberia, and doctors hope that the antibodies would help her fight the virus.
She is the third Ebola patient to receive a transfusion from Dr Brantly, however it is yet not clear if the donations have been effective.
"The hospital asked Dr Brantly if he would be willing to donate his plasma again, and of course he said yes," said Jeremy Blume, spokesman for Samaritan's Purse, the aid charity that Dr Brantly worked for in West Africa.
President Barack Obama called for an investigation on Sunday to determine how Pham contracted the virus, despite protocols meant to halt its spread.
Spanish health worker Maria Teresa Romero Ramos also contracted Ebola while wearing full protective gear, but it is understood she may have removed the suit in such a way she touched her own face as she took it off, according to Scientific American magazine.
Reuse content