A United Nations committee of 18 independent experts has expressed concern about "highly restrictive" abortion laws in a report on Northern Ireland.
The report, complied by the UN's Human Rights Committee, made the observations in a wider assessment of a range of rights issues in the United Kingdom.
Unlike in other parts of the UK, abortion in Northern Ireland remains illegal aside from extremely restricted circumstances. At present, a woman can only have a legal abortion if a pregnancy can be proven to endanger the woman's life, or if there is a risk of permanent and serious damage to her mental or physical health.
The report stated that they are "concerned about the highly restricted circumstances in which termination of pregnancy is permitted under the law in Northern Ireland, and about the severe criminal sanctions for unlawful abortion, thus putting women's life and health at risk and forcing them to travel in order to seek abortion."
"The committee notes with concern that the Department of Justice for Northern Ireland, after having held a consultation on the possible decriminalisation and legalisation of abortion in cases of fatal foetal abnormality and pregnancy as a result of rape or incest, indicated in April 2015 that it would propose legislation to legalise termination of pregnancy only in circumstances of fatal foetal abnormality due to 'complex issues' raised by pregnancy as a result of sexual crimes."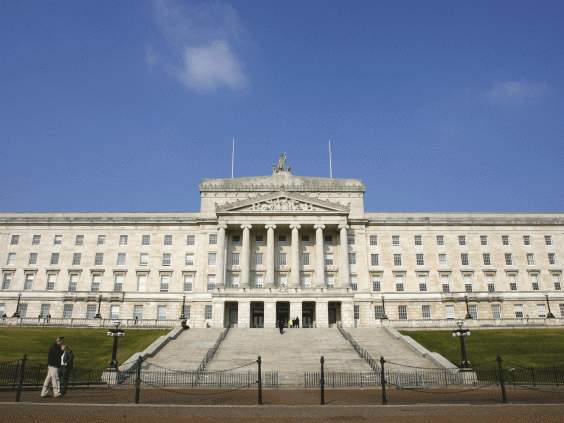 The report concluded with recommendations, calling upon Northern Ireland's authorities to "as a matter of priority, amend its legislation on abortion in Northern Ireland with a view to providing for additional exceptions to the legal ban on abortion, including in cases of rape, incest, and fatal foetal abnormality."
"The State party should also ensure access to information on abortion, contraception and sexual and reproductive health options."
But Mara Clarke, the Director of the Abortion Support Network, believes there is still a long way to go, labelling the current laws "barbaric."
Speaking to The Independent, Ms Clarke said: "We wholeheartedly agree with any pressure that is put upon Northern Ireland to loosen its barbaric abortion laws. Not only do these laws harm women, they also frighten doctors and other medical professionals into silence, so that women aren't even able to access information in some cases."
The Abortion Support Network is a grassroots charity that raises money to help women afford the £400-£2000 that it costs for women in Northern Ireland to get an abortion in other parts of the United Kingdom.
 "As an organisation, we regularly hear from women pregnant as a result of rape, as well as from couples whose much wanted pregnancies have been diagnosed with fatal foetal anomalies. However, until such time as all women in Northern Ireland are able to access safe and legal abortions at home, we will still be here to help them raise the funds required."
A spokesperson for the Northern Ireland Department of Justice told The Independent that "the Justice Minister David Ford remains committed to legislation on abortion in cases of fatal fetal abnormality, and continues to advance the issue with Executive colleagues."
Reuse content