Nurses have warned the NHS not to save cash by cutting nurse numbers on wards after the health watchdog announced it was winding up a review of safe-staffing levels.
The National Institute of Health and Care Excellence (NICE) has suspended work on safe nurse-to-patient ratios with immediate effect.
The work will now be rolled into a wider review of A&E, maternity and mental health services being carried out by NHS England.
However, nursing leaders have expressed concern about the move, which comes amid a crackdown on the cost of staffing NHS wards with expensive agency nurses, and at the onset of a £22bn NHS efficiency drive.
Dr Peter Carter, general secretary of the Royal College of Nursing, said that the union had concerns the decision was "driven by affordability".
"Whatever replaces the NICE guidelines must continue to emulate their evidence-based and safety-focused approach. Straying from this course now would be failing both staff and patients," he said.
NICE's work in the area began in the wake of the Mid Staffordshire care scandal – where low levels of staffing were identified as a key factor that led to poor standards.
The watchdog had already issued guidance for acute care and maternity wards – guidance which has been cited by many hospitals as a reason for drafting in extra staff, often from agencies.
It has also issued draft guidance for minimum staff to patient ratios on A&E departments, the future of which is now uncertain.
In a letter sent earlier this week to Simon Stevens, chief executive of NHS England, Jane Cummings, England's chief nursing officer, said that staffing levels should now be looked at "beyond traditional professional boundaries" and with a focus on "staffing needs and patient outcomes rather than through input numbers or ratios" meaning that NICE's work would be stopped.
Other nursing leaders also expressed concerns over the decision, reported in the Health Service Journal (HSJ).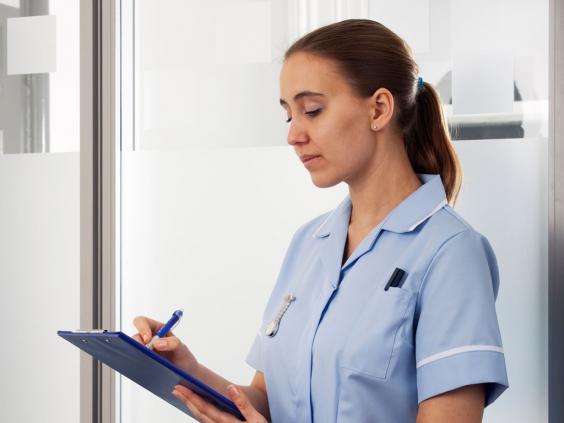 Nurse Susan Osborne, chair of the Safe Staffing Alliance, which has campaigned for nurse-to-patient ratios based on the best evidence of what is safe, told the HSJ she was "shocked" by the decision.
"They are not recognising that [NHS] trusts up and down the country are operating on unsafe staffing levels which must be compromising patient care. This is burying something because it is telling you the answer you don't want to hear," she said.
Dr Carter added: "Commissioning NICE to develop safe staffing guidelines was a welcome recognition of the need for strong, evidence based staffing levels to assure patient safety.
"NICE has done excellent work on safe staffing, which was rigorous, well-researched and respected. It provided clarity on what safe staffing looks like and importantly it put patient safety first.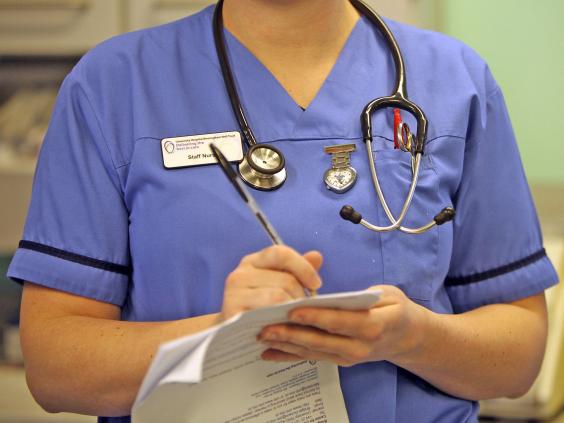 "If staffing levels are not based on evidence there is a danger they will be based on cost. We must not repeat the mistakes of the past, where staffing levels were cut to save money, and patients suffered as a result. We are concerned that this move is driven by affordability, and patients and staff must be assured that this is not the case."
Sir Andrew Dillon, chief executive of NICE, announced the move in an email to staff. This followed an announcement by Mr Stevens, that the work would be moved to NHS England to provide what he called a "more mechanistic approach to the setting of nurse staffing ratios".
Sir Andrew told the HSJ: "The announcement by Simon Stevens of a review of the approach to setting safe staffing levels means that the work to secure safe levels of staffing in A&E departments and in mental health and community settings is likely now to be taken forward as part of NHS England's wider programme of work to help the NHS deal with the challenges it is facing over the next few years.
"NICE stands ready to support this work using the experience we have gained over the last two years."
Sir Robert Francis, the lawyer whose hugely influential report into care failings at Mid Staffordshire led to the new focus on staffing levels said he was "surprised and concerned" at the decision.
"While there is nothing wrong and indeed everything to be said for NHS England reviewing staff levels, I specifically recommended the work which NICE has been undertaking for a reason, namely they have an evidence based and analytical approach which I believe would be very helpful in filling what appeared to be a gap in the discussions on this topic."
He added: "NICE also has an advantage not enjoyed by NHS England of being independent."
Reuse content