Students who were banned from smoking legal cannabis in Dutch coffeeshops were found to be more likely to pass exams, specifically maths-based ones, according to researchers.
The findings were worked out during a temporary "partial-prohibition" of cannabis cafes in the city of Maastricht, in which people were not allowed to enter on the sole basis of their nationalities.
Students who were banned from the 13 coffee shops in the city have been 5.4 per cent more likely to pass their courses, economists at the University of Maastricht found.
The effect is "five times larger" for courses requiring quantitative thinking and maths-based tasks, the researchers wrote.
Lower performers – who had a pre-study GPA below the median of 6.62 – were most impacted by the ban with a 7.6 per cent increase in probability of passing a course. This may be down to 'high' achievers already getting top grades, regardless of cannabis consumption, they added.
Where cannabis is and isn't legal
Where cannabis is and isn't legal
1/12 UK

Having been reclassified in 2009 from a Class C to a Class B drug, cannabis is now the most used illegal drug within the United Kingdom. The UK is also, however, the only country where Sativex – a prescribed drug that helps to combat muscle spasms in multiple sclerosis and contains some ingredients that are also found in cannabis - is licensed as a treatment

Getty

2/12 North Korea

Although many people believe the consumption of cannabis in North Korea to be legal, the official law regarding the drug has never been made entirely clear whilst under Kim Jong Un's regime. However, it is said that the North Korean leader himself has openly said that he does not consider cannabis to be a drug and his regime doesn't take any issue with the consumption or sale of the drug

MARCEL VAN HOORN/AFP/Getty Images

3/12 Netherlands

In the Netherlands smoking cannabis is legal, given that it is smoked within the designated 'smoking areas' and you don't possess more than 5 grams for personal use. It is also legal to sell the substance, but only in specified coffee shops

Getty

4/12 USA

Although in some states of America cannabis has now been legalised, prior to the legalisation, police in the U.S. could make a marijuana-related arrest every 42 seconds, according to US News and World Report. The country also used to spend around $3.6 billion a year enforcing marijuana law, the American Civil Liberties Union notes

AP Photo/Ted S. Warren

5/12 Spain

Despite cannabis being officially illegal in Spain, the European hotspot has recently started to be branded, 'the new Amsterdam'. This is because across Spain there are over 700 'Cannabis Clubs' – these are considered legal venues to consume cannabis in because the consumption of the drug is in private, and not in public. These figures have risen dramatically in the last three years – in 2010 there were just 40 Cannabis Clubs in the whole of Spain. Recent figures also show that in Catalonia alone there are 165,000 registered members of cannabis clubs – this amounts to over 5 million euros (£4 million) in revenue each month

Getty

6/12 Uruguay

In December 2013, the House of Representatives and Senate passed a bill legalizing and regulating the production and sale of the drug. But the president has since postponed the legalization of cannabis until to 2015 and when it is made legal, it will be the authorities who will grow the cannabis that can be sold legally. Buyers must be 18 or older, residents of Uruguay, and must register with the authorities

Getty

7/12 Pakistan

Despite the fact that laws prohibiting the sale and misuse of cannabis exist and is considered a habit only entertained by lower-income groups, it is very rarely enforced. The occasional use of cannabis in community gatherings is broadly tolerated as a centuries old custom. The open use of cannabis by Sufis and Hindus as a means to induce euphoria has never been challenged by the state. Further, large tracts of cannabis grow unchecked in the wild

Getty

8/12 Portugal

In 2001, Portugal became the first country in the world to decriminalize the use of all drugs, and started treating drug users as sick people, instead of criminals. However, you can still be arrested or assigned mandatory rehab if you are caught several times in possession of drugs

Getty

9/12 Puerto Rico

Although the use of cannabis is currently illegal, it is said that Puerto Rico are in the process of decriminalising it

RAUL ARBOLEDA/AFP/Getty Images

10/12 Colorado

The US state became the first in the country to legalise marijuana in January 2014. In February 2015, President Obama recently said he expects to see more states "looking into" legalisation. However, it is illegally to grow more than six cannabis plants and to possess more than 28 grams of the drug

Rex Features

11/12 California

Oaksterdam in Oakland, California, is the world's only university dedicated to the study and cultivation of cannabis. If you are court in California with anything up to an ounce of cannabis, you will be fine $100, but you will not get a criminal record, nor will you have to appear in court

Getty Images

12/12 China

Cannabis is grown in the wild and has been used to treat conditions such as gout and malaria. But, officially the substance is illegal to consume, possess and sell

Getty
The study comes after 20 US states legalised the use of medicinal cannabis and 14 others took some steps to decriminalise possession. Uruguay is planning to become the first nation in the world to fully legalise all aspects of the cannabis trade.
Women were also found to have higher improved grades than men, which researchers Olivier Marie and Ulf Zölitz believe is down to differences in processing high amounts of THC found in Dutch weed, which is often twice as strong as that in the US.
They also claim that grade improvements are not in correlation with any increases in effort or amount of study hours. The undergraduates have a median age of 20.6, and most of the improvements were also found in those who were the youngest.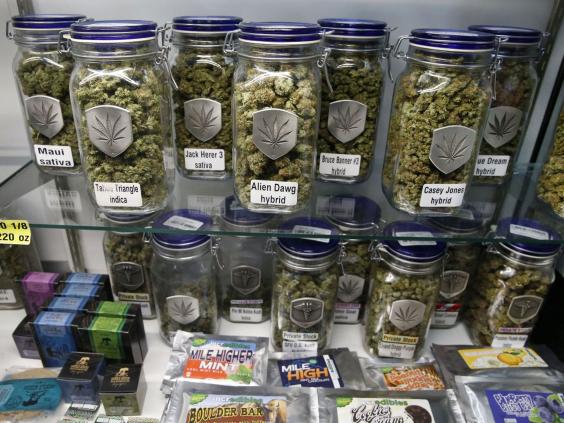 Online evaluations filled in by the students showed that overall understanding of their courses improved the most when they did not smoke in coffeeshops.
"The effects we find are large, consistent and statistically very significant," Marie told the Observer. "For example, we estimate that students who were no longer able to buy cannabis legally were 5% more likely to pass courses.
"The grade improvement this represents is about the same as having a qualified teacher and, more relevantly, similar to decreases in grades observed from reaching legal drinking age in the US."
The seven-month policy implemented by the Maastricht association of cannabis-shop owners (VOCM) from October 2011, after pressure by local authorities, had sought to control weed smoking by "drug tourists" from neighbouring countries.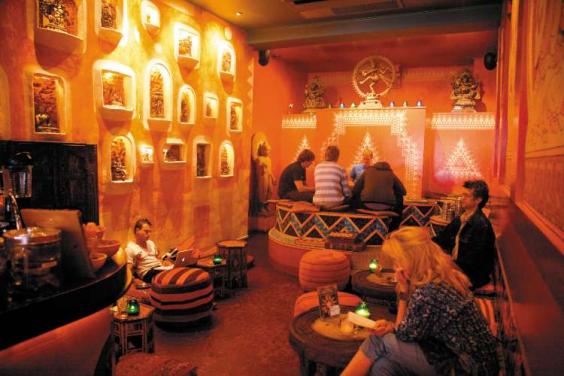 People from France and Luxembourg were found to be the "bad tourists," according to the study, as they had been "creating the most nuisance" for the city's residents.
Belgian and German citizens were allowed to use cannabis cafes and, including Dutch people, they comprise 90 per cent of all customers – which shows that the "partial prohibition" was only carried out on a minority of people.
Researchers admit that students who were banned could have got hold of cannabis illegally through friends and dealers, however they believe that the findings are significant enough to be considered when international drug laws are amended.
More than 54,000 grades were analysed of around 4,200 students. Fifty-two per cent were German, 33 per cent Dutch, six per cent Belgian and remaining eight per cent listed as "other".