The heavy costs of an increasingly obese population are well known. Physical problems associated with a Body Mass Index over 30 include type 2 diabetes, strokes, and certain types of cancer. Psychological issues include depression and low self esteem. But there is also a significant financial price to pay.
Data from 2015 shows that 57 per cent of the population in the UK is overweight. Even more worrisome than this number is the trend behind it. The percentage of overweight people has more than doubled since 1980 and is expected to hit 69 per cent by 2030 according to the WHO.
It is estimated that every overweight patient costs the NHS about £1,800 more over their lifetime compared to a non-overweight person. The portion of the NHS budget spent on caring for overweight and obese people has been calculated to be about 16% a year – around £6 billion.
So what do we do about it? Governments across the world are trying to tackle this epidemic in a variety of ways. Some of these are financially driven, with taxes on unhealthy products such as the "sugar tax" on soft drinks, and subsidies given to healthier meals.
There are also discussions about an alternative type of policy: cash incentives. This means paying people to lose weight. In such a scheme, overweight participants would be assessed and given a weight-loss target timeline matched with a financial incentive if the timed target is met.
If this works the aim is that they would have also developed a habit of healthy eating that will continue once the payments and regular check-ups end.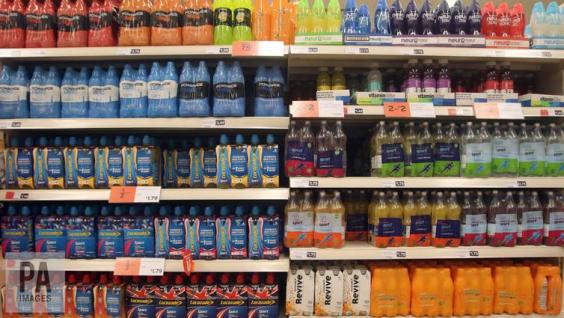 In our research we developed a mathematical model that accurately mimics how people behave with respect to food consumption, both healthy and unhealthy. It also predicts how people respond to changes in their circumstances and the environment.
We used it to predict the reaction of individuals to three different events: a tax on unhealthy food, a subsidy for healthy foods, and cash incentives in return for eating healthy.
The mathematical model allowed us to predict whether or not, and to what degree, each of these three policies would affect individual behaviour. We wanted to find out whether each of these polices would actually reduce the number of overweight people and, if so, by how much. Importantly, we also wanted to know how much each of these policies would cost.
Extreme Diets: The Eating Habits of the The A-list
Extreme Diets: The Eating Habits of the The A-list
1/14 The Grapefruit Diet

This golden oldie has been around since the 1930s and was a favourite among classic Hollywood stars, like Marilyn Monroe. It involves eating half a grapefruit before every meal and is based on the idea that grapefruits contain a fat-burning enzyme that boosts the metabolism.

Rex Features

2/14 The Air Diet

Based on the French concept of breatharianism, the idea that air alone can keep our bodies active, the air diet involves sitting in front of food, placing a piece onto a fork, holding it up to your mouth… But not eating it. Instead, you are to subsist on water and salt soup only. Madonna is apparently a fan of pretend eating.

3/14 The 'Liquids Only' Master Cleanse Diet

She did look good in Dream Girls, didn't she? But the lengths Beyoncé went to to achieve her svelte frame were a tad extreme. Instead of solid foods, she survived on liquids – famously a mixture of lemon juice, maple syrup, cayenne pepper and water – for 14 days. Apparently, this helps to detoxify the body (a process it actually does every day, naturally and unaided by weird diets) and stimulates tissue growth. The dieter is also encouraged to drink laxative tea twice a day. Glamorously.

Reuters

4/14 The Ice Diet

Renee Zellweger apparently fills up on ice to stop her piling on the pounds from non-water based foods. Which is, of course, totally ridiculous.

Getty Images

5/14 The Watercress Soup Diet

Liz Hurley once revealed that she regularly subsists on a six-cup-a-day diet of watercress soup when she wants to lose weight for a role. The low-calorie leafy green is also a diuretic, helping to combat water retention. It's also a completely mental thing to do.

Getty Images

6/14 Placenta Pill Diet

When January Jones gave birth to her son Xander, she had her placenta dried and crushed and stuffed into pills, that she then took as a supplement to lose weight. No idea if it worked or not, but it successfully made us feel queasy reading about it.

Getty Images

7/14 The Victoria's Secret Angel Diet

If you're crazy – and, you know, called Adriana Lima or something – then this diet, usually undertaken nine days before a runway show, is for you. It involves omitting all solid foods entirely and subsisting only on protein shakes, supplements and vitamins. You also have to work out twice a day, consult a nutritionist, and, 12 hours before a show, stop drinking liquids entirely to drain the excess fluids from your body and dehydrate as much as possible.

Getty

8/14 The Baby Food Diet

Yep. No real food. Just baby food. And 14 jars of the pap a day at that. Jennifer Aniston loves it. Allegedly. As (also allegedly) does Reese Witherspoon.

BANG

9/14 The Drunk Diet

This was invented by Lady Gaga, who once eschewed her evening meals for a swig of whiskey – but adhered to a strict exercise plan, even when hung over.

Getty Images

10/14 The Apple Cider Vinegar Diet

Drinking apple cider before every meal seems like a terrible idea. But Megan Fox does it as a metabolism booster, which helps to rid the body of excess water weight and burn calories faster. Apparently.

Getty

11/14 The Seven-Day Colour Diet

This diet, apparently beloved by Christina Aguilera, at least has some nutritional merit. In order to get the correct balance of nutrients, eating a wide variety of fruits and vegetables across the colour spectrum is a wise idea. But the Seven-Day Colour Diet says you should only eat one colour of food per day of the week. Monday = white food. Tuesday = red food. Wednesday = green food and so forth. Bonkers.

Getty Images

12/14 The Cabbage Soup Diet

Does what it says on the tin. You can apparently consume unlimited supplies of cabbage soup (lucky you), as well as some low calorie fruit and vegetables. Sarah Michelle Gellar is apparently an advocate.

13/14 The Grapefruit Oil Diet

Not to be confused with The Grapefruit Diet, this involves sniffing grapefruit oil in the vain hope that the aroma alone might trigger liver enzymes into calorie-burning, detoxifying gear. Jennifer Lopez is rumoured to partake in this lunacy.

Getty Images

14/14 The Macrobiotic Diet

Gwyneth Paltrow's love of all things Macrobiotic is well documented. It involves a strict, mostly vegetarian plan with grains as the staple food, avoiding highly processed or refined foods and most animal products. She also has a 21-day GOOP cleanse, that involves eating just one meal a day and chewing each mouthful at least 13 times.

Getty Images
Mathematical models can be superior to other information gathering methods such as surveys, because they use data from observed behaviour, rather than relying on self-reported – and often wrong – answers.
In our results we found that subsidies (a 10 per cent discount) on healthy foods (fresh fruit and vegetables, fish and lean meats) was the most effective policy, reducing the percentage of overweight people from 57 per cent to about 13 per cent. But at a cost of about £991m. However, when accounting for the saving to the NHS of not having to treat as many overweight related conditions, the net benefit of the policy equated to £6 billion in the long run.
Taxing the rich (foods)
Cash incentives were the second most useful policy, reducing the percentage of overweight people to about 21 per cent. However, this scheme had by far the highest running costs. We estimated that the amount of cash that needed to be given was about £10 per person per day. The net effect of the policy when counting the savings to the NHS was actually negative – it would cost taxpayers about £138m.
Taxes (a 10 per cent tax on all unhealthy food) were the least effective way of reducing the percentage of overweight people – to about 34 per cent of the population. But even though this was the least effective policy, it was the only one which would generate any revenue. The British Government could expect to make around £86m from this idea.
So subsidies outperformed the other two policies in both effectiveness at reducing the number of overweight people, and generating a benefit to the Government.
Subsidies are also relatively straightforward to implement. But they suffer one major modern setback – delayed gratification. Society would pay an expensive price up front, and only benefit later on, when the number of overweight people had been reduced. But any forward looking Government should take a serious look at subsidising healthy foods as a worthwhile investment. It could be the best way of securing a healthier future.
, senior lecturer in economics, University of Bath. This article first appeared on The Conversation (theconversation.com)
Reuse content